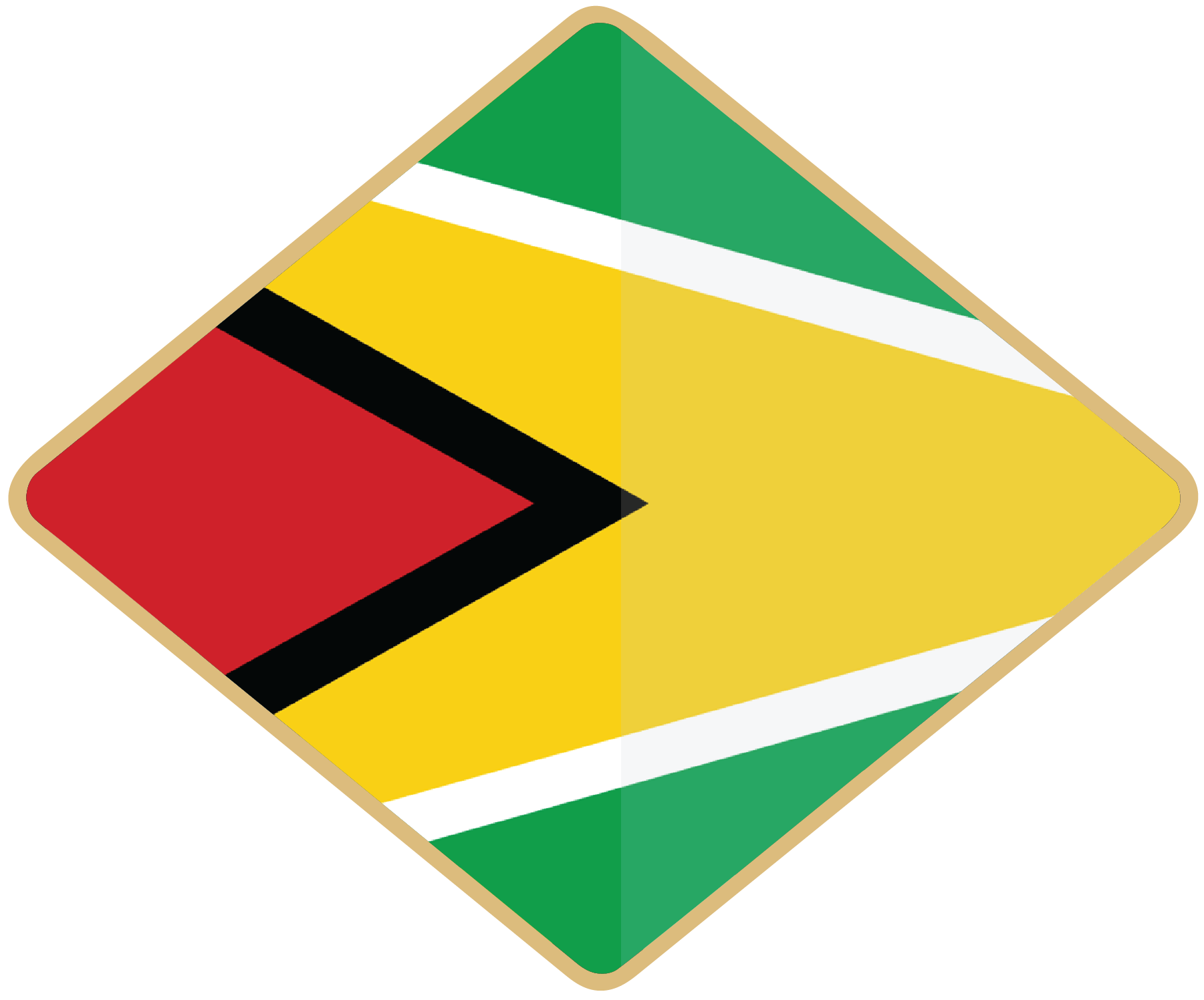 Team Profile
The Guyana men's national team will participate in the 2023 Concacaf Gold Cup, with its journey starting in the Prelims at DRV PNK Stadium in Fort Lauderdale, Florida.
Since making their Concacaf Gold Cup debut in 2019, Guyana have become quite comfortable in the tournament surroundings, having reached the Gold Cup Prelims in 2021 and now another Prelims appearance this year in 2023.
In their maiden voyage in 2019, Guyana were very impressive in their three games, scoring three goals all through Neil Danns and earning their first ever Gold Cup point in a 1-1 draw with Trinidad and Tobago.
Three players lead the way in terms of Gold Cup appearances with four games, as Keanu Marsh-Brown, Terence Vancooten and Emery Welshman all played in Guyana's three group stage games in 2019 and their Prelims match in 2021.
Two wins separate the team from a second-ever participation in the group stage. Grenada is up first on Saturday, June 17 and, if victorious, they will suit up again on Tuesday, June 20, against the winner of the Antigua and Barbuda-Guadeloupe match.
A win in the Prelims would send Guyana into Group D with Canada, Guatemala, and Cuba. The Golden Jaguars would begin the group stage on Tuesday, June 27, against Canada at BMO Field in Toronto before facing Cuba on Saturday, July 1 at Shell Energy Stadium in Houston, TX, and ending with Guatemala on Tuesday, July 4 at Red Bull Arena in Harrison, NJ.
Guyana will be making its first quarterfinals appearance if it manages to finish top two in the group stage. That would set up its debut in the knockout stage on Sunday, July 9, at TQL Stadium in Cincinnati, OH, against either the first or second-placed team from Group A.
Jamaal Shabazz is in his fourth spell as the manager of Guyana in what he hopes is the most successful yet. Under the Trinidad and Tobago-born coach, Guyana finished top two in Group B of League B of the 2022-23 Concacaf Nations League.
Guyana is bringing most of its stars from CNL play, like Trayon Bobb, Jeremy Garrett, Liam Gordon, Nathan Moriah-Welsh, and Emery Welshman. Omari Glasgow led the way in scoring with three and will be one of the young players to keep an eye on.
Keanu Marsh-Brown, Terence Vancooten and Welshman are tied for most Gold Cup matches played by a Guyanese player with four apiece. Neil Danns is the nation's leading scorer in the competition with three.
Latest News
Latest Videos
Participating Teams