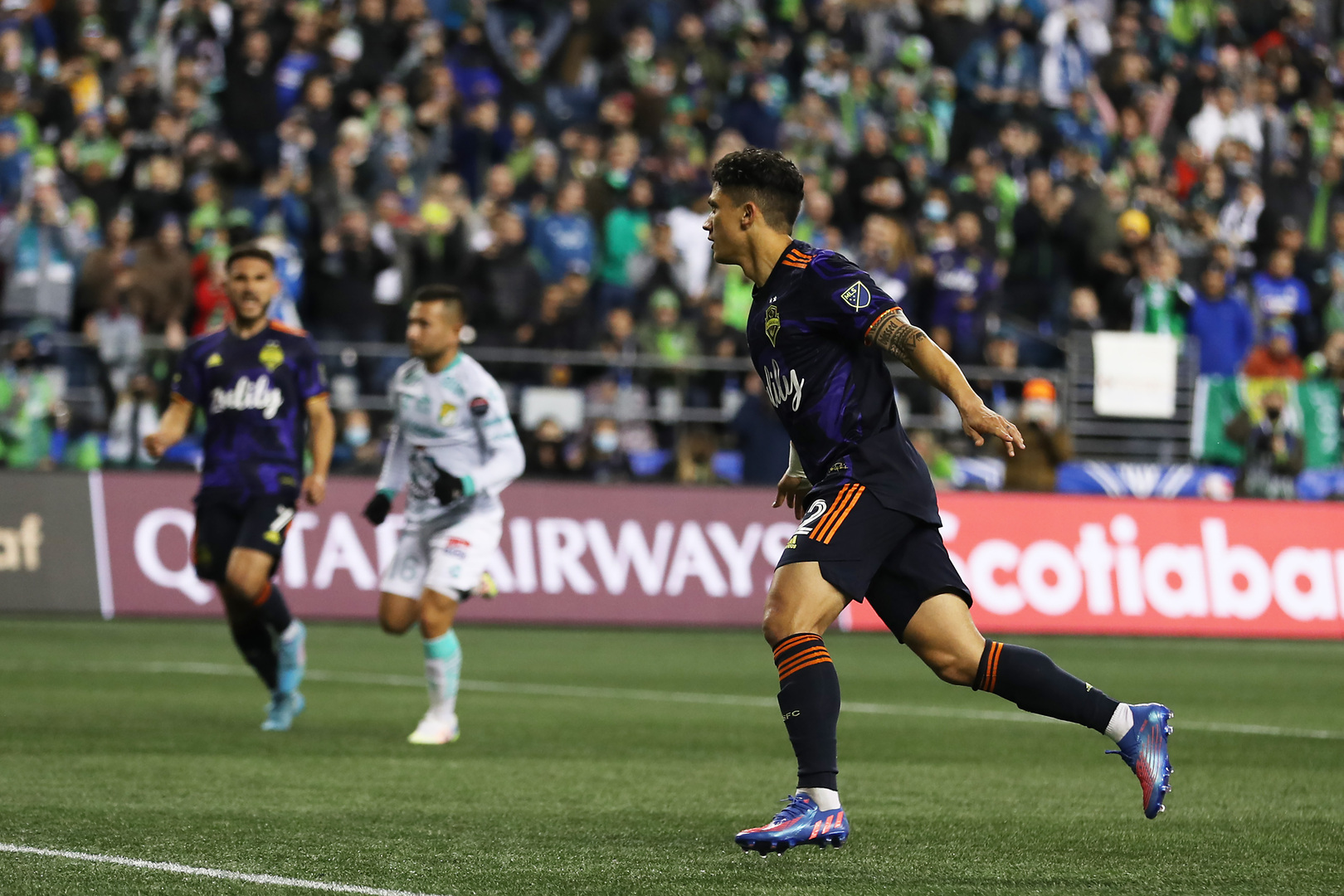 Montero's brace gives Sounders a leg up against Club Leon
Published on
/ Updated on at
MIAMI, Florida – Fredy Montero scored a pair of goals to help pace the Seattle Sounders to a 3-0 win versus Club Leon of Mexico in their 2022 Scotiabank Concacaf Champions League quarterfinal first leg on Tuesday night at Lumen Field in Seattle, Washington.
The Sounders enjoyed a commanding performance and could have had more goals if not for the goalkeeping heroics of Club Leon No. 1 Rodolfo Cota.
It was a wide-open start to proceedings with both sides penetrating the area, but no big scoring chances coming to pass until Albert Rusnak's effort was snuffed out by Cota in the 27'.
Four minutes later in the 31' Seattle would get an even better chance when Cristian Roldan was fouled in the Club Leon area, and Montero fired in the penalty for a 1-0 Seattle lead.
Club Leon looked to respond and had their best crack at a first half equalizer in the 36' when Angel Mena's shot forced a diving save from Sounders GK Stefan Frei.
Roldan was in the mix of things again for Seattle and set up Montero for his second goal of the night with a cross from the right that the veteran Colombian turned in for a 2-0 lead in the 39'.
A trio of early looks for the Sounders at the start of the second half were not converted, including an open Rusnak chance that went over the crossbar in the 56'.
Cota was then called into action throughout the second half and had to react to deny Rusnak a third for the Sounders in the 69', but the visiting shot-stopper was even better in deflecting away a Jordan Morris shot in the 83' to keep it a two-goal deficit.
Seattle would add a crucial third goal in the waning minutes, though, when Morris stabbed home a Roldan cross in the 90+1' to complete the 3-0 scoreline.