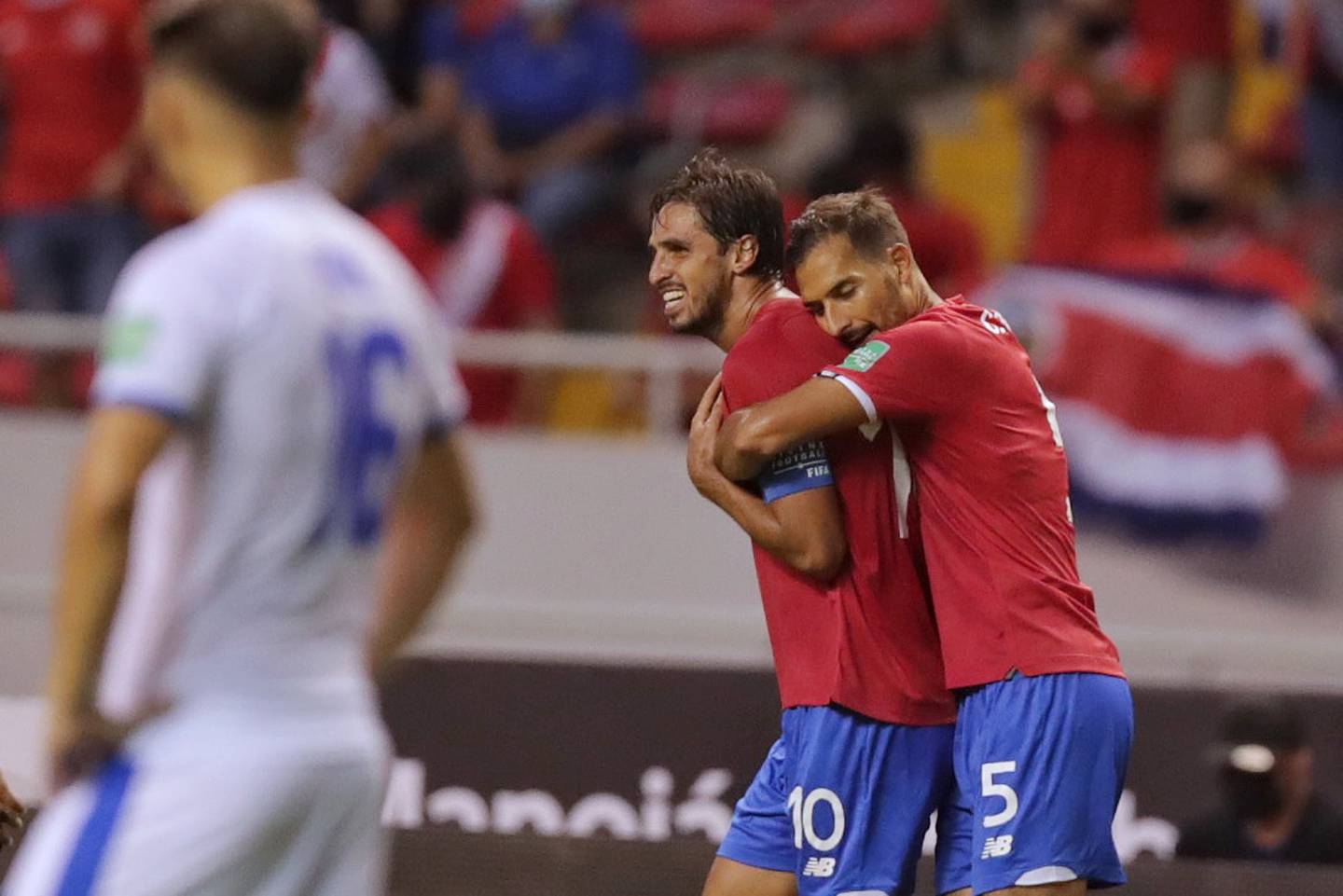 Veterans Ruiz, Borges rally Costa Rica past El Salvador
Published on
/ Updated on at
SAN JOSE, Costa Rica.- Costa Rica fought back from a goal down to secure its first victory of the final round of World Cup qualification in the Concacaf region, beating El Salvador 2-1 at the Estadio Nacional in San Jose on Sunday.

Jairo Henriquez opened the scoring for the visitors in the 12th minute when Joaquin Rivas placed a pass into Henriquez's path, allowing the attacker to run up and lash a long shot past Costa Rica GK Keylor Navas for a 1-0 lead.
👉 ¡Golazo de La Selecta! Tremendo disparo fuera del área por parte de Jairo Hernández y al fondo de las redes.

⏱️ 12' 🇨🇷 0 🆚 1 🇸🇻

⚽ 🇸🇻 J. Hernández #CWCQ

— Concacaf (@Concacaf) October 10, 2021
In the 36th minute, the home side had a chance to draw level with Joel Campbell putting in a free kick that Celso Borges headed on target, but El Salvador GK Mario Gonzalez was able to deny the shot.

Costa Rica found the 1-1 equalizer in the 52nd minute, with Campbell passing to Borges, who then played a ball for Ruiz at the back post and the captain headed in past Gonzalez.
👉 ¡Gooooool de La Sele! 🥳 Bryan Ruiz de cabeza en el área y concreta el 1 por 1. 🇨🇷

⏱️ 37' 🇨🇷 1 🆚 1 🇸🇻

⚽ 🇸🇻 J. Hernández
⚽ 🇨🇷 B. Ruiz #CWCQ

— Concacaf (@Concacaf) October 10, 2021
Gonzalez was beaten again six minutes later, as the Salvadoran goalkeeper was whistled for bringing down FW Jose Ortiz and Borges converted the spot kick to make it 2-1.
👉 ¡Costa Rica lo remonta! ⚽ De penal y en botines de Celso Borges, los ticos convierten el segundo. 🇨🇷

⏱️ 58' 🇨🇷 2 🆚 1 🇸🇻

⚽ 🇸🇻 J. Hernández
⚽ 🇨🇷 B. Ruiz
⚽ 🇨🇷 C. Borges

— Concacaf (@Concacaf) October 10, 2021
El Salvador finished the match with 10 men, with Narcisco Orellana shown a red card in the 85th minute after a tackle he attempted ended with his foot coming down on Campbell' Achilles.

Next up for Costa Rica is a journey to face the United States, while El Salvador returns home, hosting Mexico at the Estadio Cuscatlán.