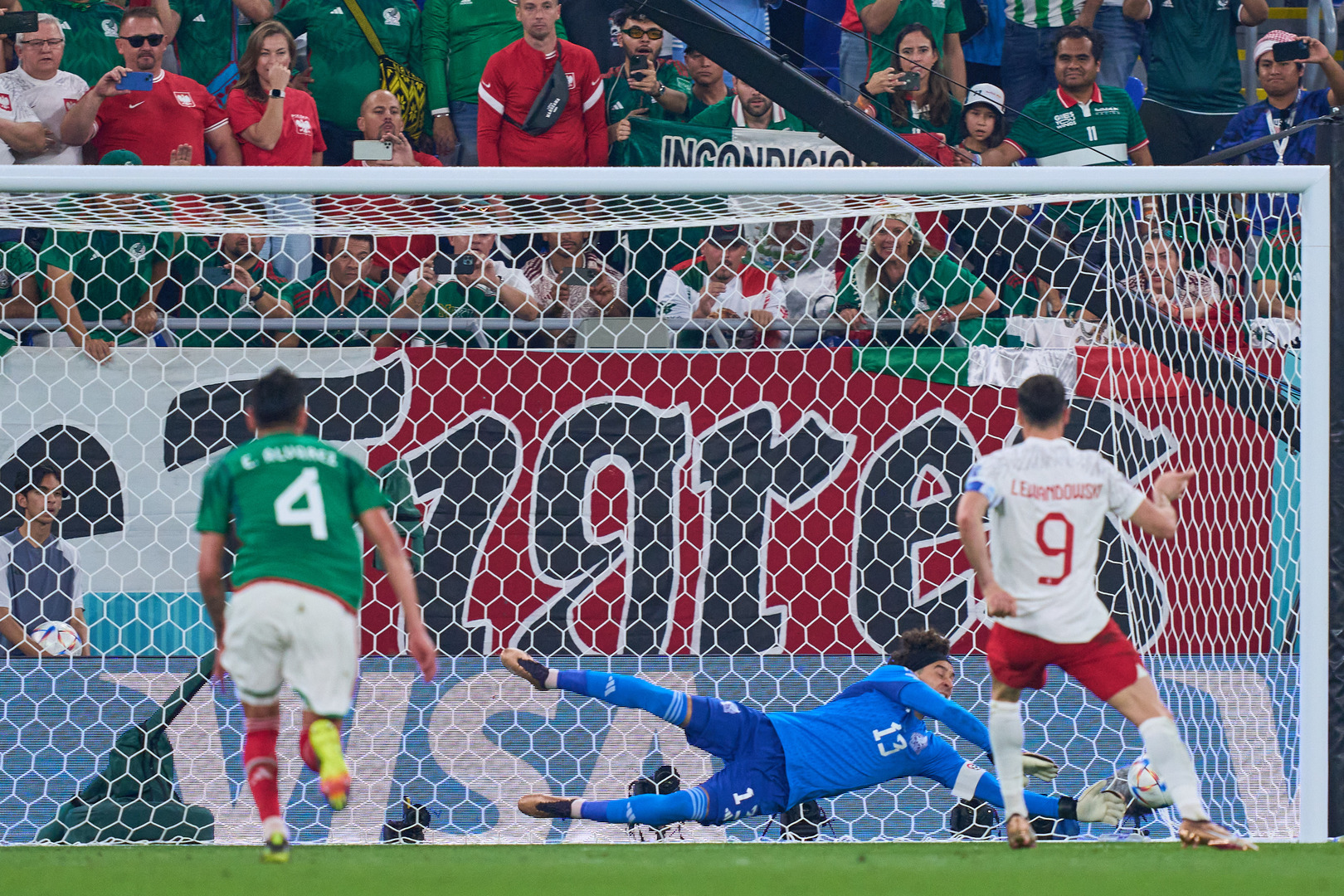 Ochoa stars with penalty save as Mexico draw with Poland
Published on
/ Updated on at
MIAMI, Florida – Goalkeeper Guillermo Ochoa saved a second half penalty to help Mexico collect a 0-0 draw with Poland in their opening match of Group C of the FIFA World Cup Qatar 2022 on Tuesday night at the Stadium 974 in Doha, Qatar.
The first 45 minutes saw Mexico dominate possession and create the large majority of the scoring chances, but nothing that forced Poland GK Wojciech Szczesny into making a tough save.
The clearest opportunities for El Tricolor came in the 26' when an Alexis Vega header flashed wide of Szczesny's post, followed by Jorge Sanchez blazing a shot just over the top right corner of net at the end of the half.
The game came to life in the second stanza and for Mexico it came on the defensive end thanks to an otherworldly save from Ochoa in the 58'.
A penalty in favor of Poland set up FW Robert Lewandowski with a chance from the spot to give the European side a lead, but Ochoa, always a top performer on the World Cup stage, came up with a massive save to keep things scoreless.
The Ochoa save also inspired the Mexico attack and Szczesny had to react quickly to deny Henry Martin with a header in the 64'.
Things stood on a knife's edge going into the final quarter-hour, with each side launching numbers forward when the opportunity surfaced.
In the end, though, the two defenses stood firm, as Mexico would keep things clean the rest of the way to pick up a point to start the tournament.