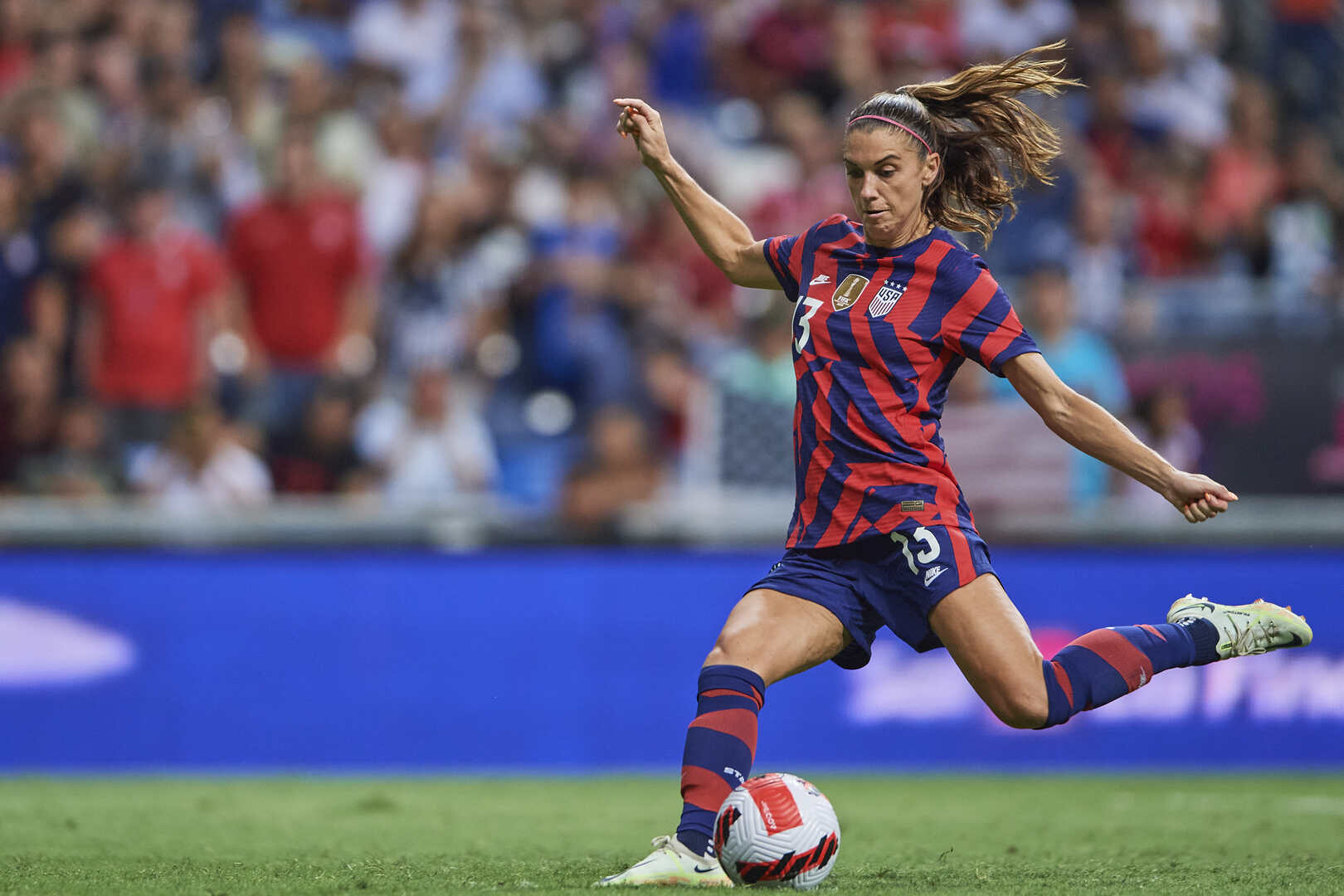 Cruz's milestone, Morgan's magic among top CWC moments
Published on
/ Updated on at
MIAMI, Florida – The 2022 Concacaf W Championship delivered a number of memorable moments during the past two weeks in Monterrey, yet these were the five that stood out the most.
Morgan leads U.S. to third CWC in a row
United States FW Alex Morgan is no stranger to excelling in Concacaf, having won the Concacaf Women's Player of the Year four times and also earning the 2018 CWC Top Scorer Award. Suffice to say, the 2022 CWC can be added to that elite list. The 33-year-old FW opened the tournament with a decisive brace in the 3-0 win against Haiti and then capped it with the winning goal in the Final versus Canada by calmly converting a pressure-packed penalty deep into the second half. Morgan collected Best Player honors in helping the U.S. win their third straight CWC title, a feat unmatched by any other country.
Haiti defeat Mexico for first time in CWC
While Haiti's CWC campaign came to an end in the group stage, the Caribbean side certainly drew a lot of attention for going toe-to-toe with opponents. Players who starred with Haiti in Concacaf Youth National Team tournaments like Nerilia Mondesir and Melchie Dumornay are ushering Haiti into a golden age, and another big step taken was their 3-0 group stage victory against Mexico, as it marked the first ever win for Haiti over Mexico in the CWC.
Cruz reaches 100 cap milestone with Costa Rica
Women's football in the Concacaf region is decorated with so many instrumental and legendary figures, and right at the top of the list is Costa Rica's Shirley Cruz. The 36-year-old midfielder reached an important milestone in the 2022 CWC by appearing in her 100th match for the Ticas in Costa Rica's 4-0 victory against Trinidad and Tobago. It is a fantastic achievement for a player who has meant so much to the game in her country and the region.
Jamaica reach second straight World Cup
Jamaica made history in 2018 when they became the first ever Caribbean side to qualify for the Women's World Cup. The Reggae Girlz enjoyed that experience so much that they decided to do it again in 2022, defeating Haiti 4-0 in their group stage finale to punch their ticket to Australia/New Zealand 2023. Leading the way was talismanic striker Khadija Shaw, who had three goals for Jamaica during the tournament, and GK Rebecca Spencer, who made a number of saves that defied belief.
Granados brace seals Costa Rica's World Cup spot
Jamaica aren't the only Concacaf nation to have qualified for their second Women's World Cup in Monterrey. Costa Rica achieved that feat as well by finishing in second place in Group B. A very bright debut against Panama that ended 3-0 in favor of the Ticas was followed by a star performance from Cristin Granados, whose brace paced Costa Rica to a 4-0 win against Trinidad and Tobago and a spot in the World Cup, the country's first since Canada 2015.