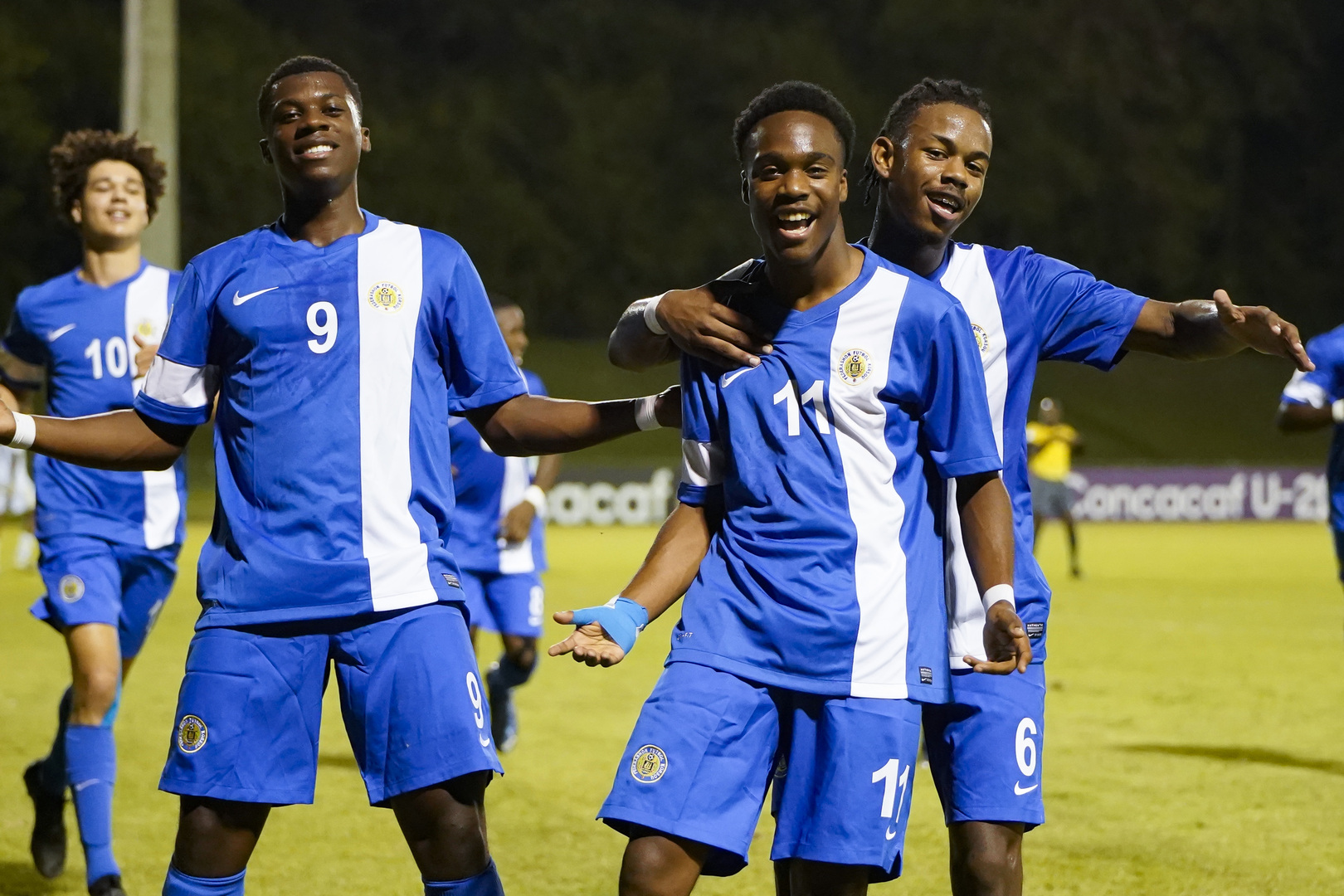 Curacao, Dominican Republic earn massive wins in CMU20Q
Published on
/ Updated on at
MIAMI, Florida – Curacao and the Dominican Republic each picked up a massive victory in their quest to reach the 2022 Concacaf Men's Under-20 Championship in Group A and Group B of CMU20Q on Thursday in the Dominican Republic.
The day started off in Group A with British Virgin Islands getting their first win of the tournament in a 1-0 final over Sint Maarten. Luke Chalwell scored in the 70' to deliver the three points.
Curacao then enjoyed a very prolific day in front of goal in a 10-0 win over Dominica.
Juruel Bernadina (14', 24', 53', 59') led the way with four goals, while Keanu Does (5', 86') and Gio-Renys Felicia (11', 45') each had braces, plus a goal from Ghillian Ilaria (64') and a Dominica own goal (84').
Anguilla and Saint Martin each earned their first point in 2022 CMU20Q in a 2-2 draw in Group B. Wendy Isidor's goal in the 12' and a score for Romalli Chilin in the 67' had Saint Martin closing in on a win, but Anguilla's Jauron Gayle would ride to the rescue to find goals in the 81' and 88' to earn his side a point.
The Dominican Republic also registered a big victory in a 2-0 final over Belize. Angel Montes De Oca (16') and Yordy Alvarez (23') supplied the goals for the host nation.
Group A will conclude on Saturday with Grenada and Curacao battling for top spot and a place in the 2022 CMU20Q, while Dominica will clash with British Virgin Islands.
Group B will be decided between the Dominican Republic and Saint Lucia, while Anguilla will close versus Belize.