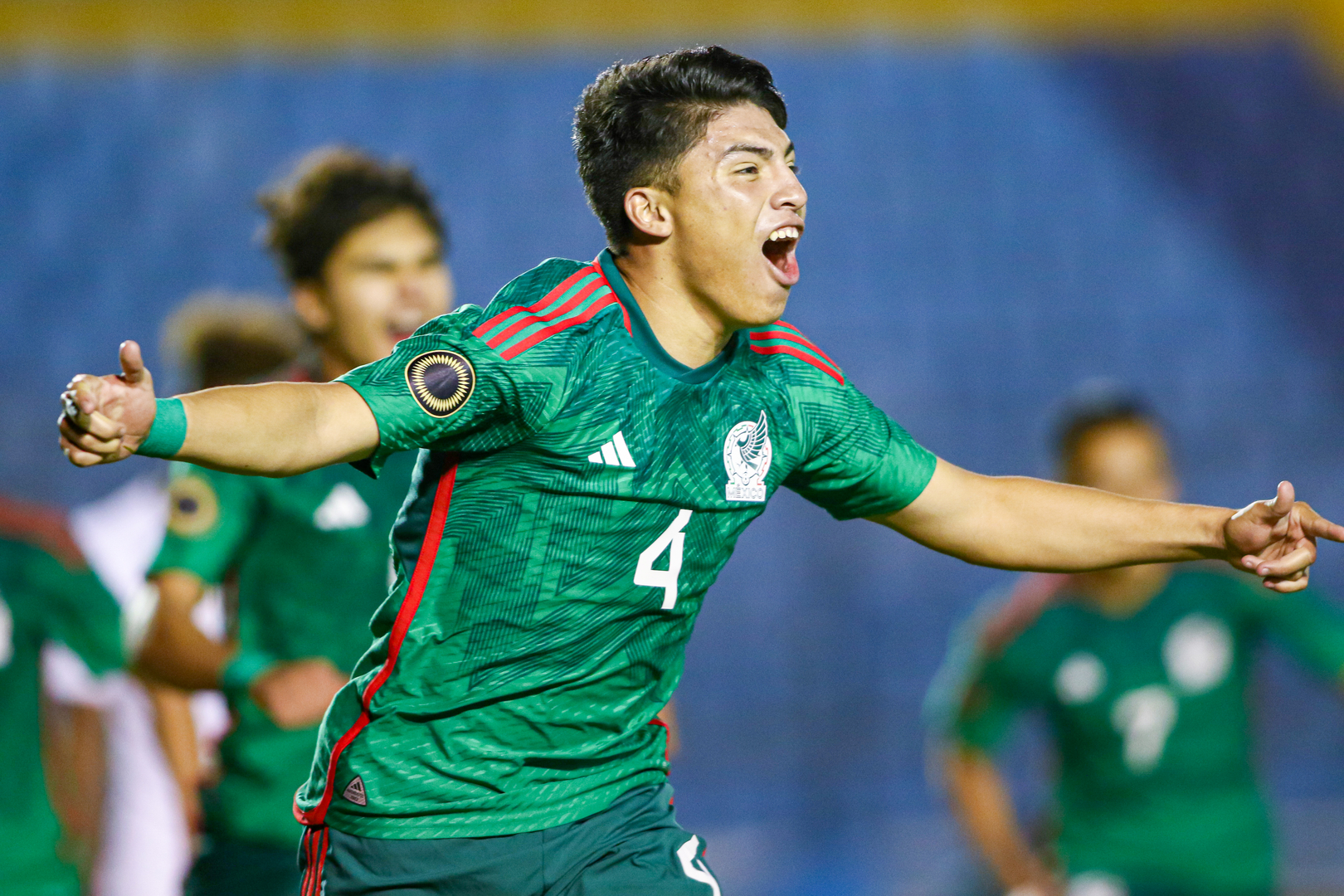 Mexico top rivals U.S. to claim fifth straight CMU17 crown
Published on
/ Updated on at
CIUDAD GUATEMALA – Mexico are champions of the Concacaf Men's Under-17 Championship for a fifth consecutive time after a 3-1 victory over the United States in the Final of the 2023 CMU17 on Sunday night at the Estadio Doroteo Guamuch Flores in Guatemala City.
For Mexico, not only is it their fifth straight CMU17 crown but it is their ninth overall.
Mexico could not have asked for a better start, as they jumped out to a 1-0 lead in the 10' when Stephano Carrillo coolly converted a penalty after Brandon Lomeli was fouled in the area. It was Carrillo's eighth goal of the tournament in just six games.
El Tricolor kept coming and nearly tacked on a second in the 21' through Lomeli, whose shot was parried wide by U.S. GK Duran Ferree.
The U.S. started to gain a foothold in the match toward the end of the half, with the best look at goal coming in the 41' when a Cruz Medina shot forced Mexico GK Norberto Bedolla to make a diving save to his right.
A defensive miscue from the U.S. early in the second half almost gave a second goal to Mexico, but the U.S. were spared when Fidel Barajas shot over the crossbar. Next it was Jose Urias almost getting Mexico's second in the 51', taking a ball first time and firing toward net, only to be denied by Ferree.
The resulting corner kick would bear fruit, though, as Luis Navarrete got low and perfectly flicked a header that struck the far post and bounced into net for a 2-0 Mexico lead.
The U.S. came to life midway through the second half and pulled a goal back, 2-1, in the 69' when Pedro Soma steered a header into net off a corner kick that had been set up by a brilliant individual play from Keyrol Figueroa.
Soma's goal set up a grandstand finish, with the U.S. pushing hard for an equalizer and Mexico looking to find the insurance goal on the counterattack.
Mexico would land the final blow, as Ferree fouled Joaquin Moxica in the area in stoppage time, and Isaac Martinez converted the spot kick to seal the 3-1 Mexico triumph.