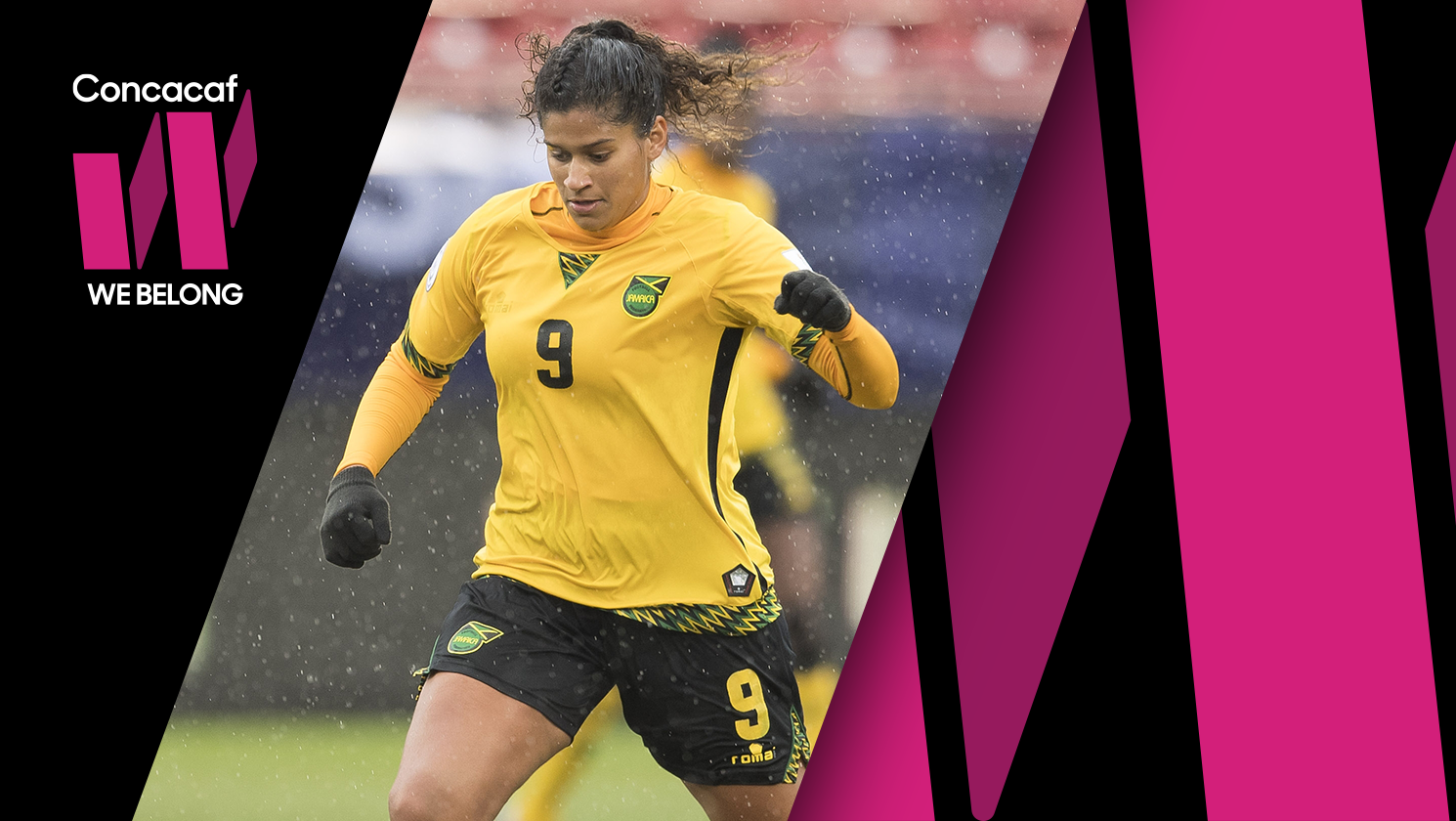 Marlo Sweatman: "Football has taught me my own strengths as a woman"
Published on
/ Updated on at
In commemoration of the International Women's Day
Marlo Sweatman, like many of her Reggae Girlz teammates, is a shining example of how the sport of football has empowered her as a woman.

Football, in her own assessment, has not only given her an "outlet for talent expression, but a sense of purpose and belonging" in a sport that has upped its game in the pursuit of gender equality.

Sweatman shares the thought that the globe's most popular sport, for its power to integrate and unite, should no longer be seen as male or female dominant - but crucially, should be viewed through the lenses of gender unbiased spectacles.

In her words, "it's the people's game" that cuts across sex, race, religion and class.

For women, Sweatman believes their time has come to claim legitimate purchase on football, and she connects with this philosophy with her own success story being a member of Jamaica's historic team that qualified for the FIFA World Cup of 2019 in France and the professional she has matured into.

"Football has empowered me as a female to teach me my own strengths, that I can indeed do anything I put my mind to as well as succeed in any situation no matter who I'm up against.

"Football has changed my life in many ways, and the biggest one is that it has given me the platform to inspire younger girls and also given me the platform to broaden my horizon so see the world," said the Virginia native.

Sweatman, who currently plies her trade for Szent Mihaly of the Hungarian topflight, says Jamaica's qualification to the World Cup in France has not only dramatically changed the lives of members of the team, but has given rise to hope that forthcoming generations can also dream and achieve, not only as footballers, but productive women of society.

"I believe our qualification changed the football landscape so much, not only in Jamaica, but all of the Caribbean. I think it gave the countries hope and inspiration that anything is possible.

"And my advice to young women in Jamaica, and the rest of the Caribbean, would be that on their journey there are going to be many rough times in the sport and there will be more people who don't believe in you than those who do believe in you. So I would say continue to believe in yourself when no one else does," said Sweatman.

The 25-year-old midfielder says with the great possibilities the sport now presents, more women - young and old – should look at taking advantage of self-advancement across football's dynamic setup.

"I 100 percent believe the women's game is growing on and off the field, but I would also say definitely there can be more growth. I think an area that really needs more growth is the administrative side, for example managers and agents," she shared with Concacaf.com in a chat with International Women's Day around the proverbial corner.

Sweatman, who is a graduate of the University of Oregon, underlined the power of the game in claiming that when she started playing at four years old, she had no idea that she would have scaled the heights she has.

"I always hoped football would be my future, but I never imagined I would make a full time career with it as well as travel the world from it, and that it would have shaped me into the women I have become.

"For sure I loved football from day one and it grew to become my getaway because every time I was playing, I completely forgot about the outside world... my love for the game brought me some sort of peace, a place where I can be the best version of myself," beamed the former PEC Zwolle of the Dutch league.

Sweatman reflects on her early days playing competitively and the tremendous support from her parents on the long haul of her career, even when "things were not going well".

"Back then I was so young I was mixed with boys, but as I got older, I joined the female side, although I only received positive responses and support from my parents and friends," she recalled.

And what's Sweatman's best memory as a footballer?

"My best memory for sure was the 2019 World Cup," she ended.