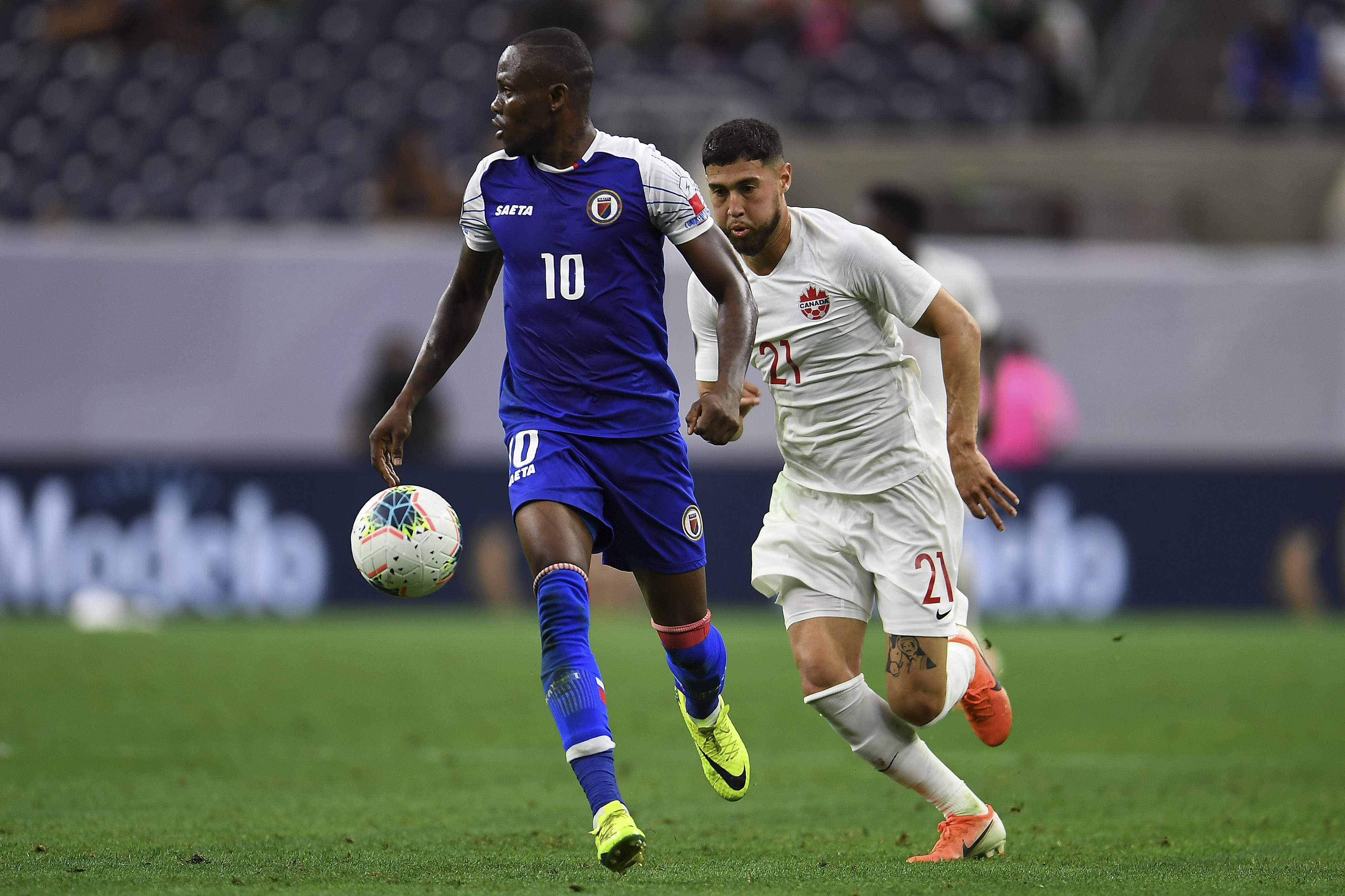 2019 Gold Cup: Haiti become the kings of comebacks in Concacaf
Published on
/ Updated on at
MIAMI, Florida – This Friday at 7:00 PM ET, Concacaf will be airing a re-broadcast of two Concacaf Gold Cup classics, the first being the 2013 Gold Cup group stage match between Panama and Mexico, followed by the 2019 Gold Cup quarterfinal between Haiti and Canada. Both matches will be shown on Concacaf's Facebook and YouTube pages, plus the Concacaf App.
Haiti's dream run to the final four began in historical fashion, as their opening match in Group B against Bermuda was the first Gold Cup match ever to be played in Central America, with the Estadio Nacional in San Jose, Costa Rica serving as the site.
Haiti's role as comeback kings in the 2019 Gold Cup also took shape in the Bermuda match. After falling behind 1-0, Les Grenadiers rallied in the second half with two goals from Frantzdy Pierrot to defeat Bermuda, 2-1.
The second match marked a return to United States soil, with Nicaragua the opponent at Toyota Stadium in Frisco, Texas. No comeback would be required in this affair, as a Steeven Saba score and a Nicaragua own goal gave Haiti a 2-0 halftime lead, which they held until the final whistle.
Costa Rica's 2-1 triumph over Bermuda in the nightcap meant that Haiti had punched their ticket to the knockout round, so the only question to be answered was whether Haiti or Costa Rica would top the group.
It looked like the Ticos would be the team to do it, as they took a 1-0 lead in front of a raucous crowd at Red Bull Arena in Harrison, New Jersey. But once again Haiti's knack for a second half rally would rise to the fore, with Duckens Nazon converting a penalty, followed by Djimy Alex's game-winning goal nine minutes from full-time to complete a perfect group stage for the Caribbean side.
NRG Stadium in Houston welcomed in Haiti and Canada for what turned out to be a quarterfinal for the ages. For the first 45 minutes things looked grim for Haiti, as they found themselves down 2-0 at the break.
Undaunted by the deficit, Les Grenadiers roared back, beginning with a Nazon goal in the 50'. Herve Bazile then converted a penalty in the 70' to bring his side level, and then four minutes later Wilde-Donald Guerrier left the Canadians in stunned disbelief with a goal that eventually gave Haiti a memorable 3-2 triumph.
The next step of Haiti's Gold Cup journey took place at State Farm Stadium in Glendale, Arizona where they had a date with Gold Cup giants Mexico. For 90 minutes Haiti went toe-to-toe with the seven-time Gold Cup champions, forcing extra time after a 0-0 draw. However, in the extra frame Raul Jimenez, converted a penalty to give El Tricolor a 1-0 victory.
Nevertheless, Haiti's resiliency and fighting spirit earned the respect of opponents and neutrals alike, and will forever live in Gold Cup memory.