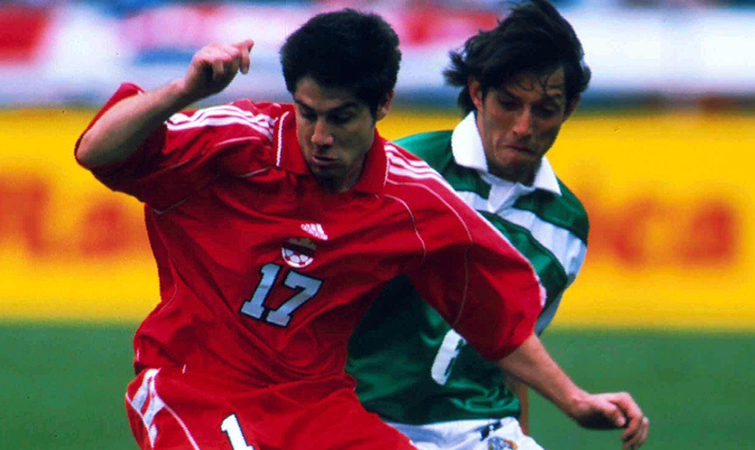 2000 Gold Cup: Canada make history to lift trophy
Published on
/ Updated on at
MIAMI, Florida – This Friday at 7:00 PM ET, Concacaf will be airing a re-broadcast of two Concacaf Gold Cup classics, the first being the 2000 Gold Cup Final between Canada and Colombia, followed by the 2015 Gold Cup Final between Mexico and Jamaica. Both matches will be shown on Concacaf's Facebook and YouTube pages, plus the Concacaf App.
Prior to the 2000 Gold Cup, the tournament had been dominated by the United States and Mexico, with the U.S. winning the first version in 1991, followed by three straight for El Tricolor in 1993, 1996 and 1998.
When the 2000 Gold Cup kicked off, the expectation was that one of those two nations would again raise the trophy, but as the tournament progressed, it was evident that 2000 would be different.
The 2000 Gold Cup was the first in which the tournament was expanded to 12 teams, and three non-Concacaf nations were invited to participate: Colombia, Peru and South Korea.
The 12 teams were split into four groups of three, with the top two teams from each group advancing to the knockout round. In Group A, Honduras and Colombia would each get the better of Jamaica to reach the final eight, while the U.S. topped Group B, followed by Peru who punched their ticket to the quarterfinals thanks to a superior goal difference over Haiti.
Mexico and Trinidad and Tobago emerged from Group C ahead of Guatemala, while in Group D, Costa Rica, Canada and South Korea all finished on level points and goal difference. By virtue of more goals scored, Costa Rica topped the group, however a coin flip had to settle who would advance between Canada and South Korea, with the winning flip going Canada's way.
The quarterfinals started with a bang, as a vibrant clash between the U.S. and Colombia ended in a 2-2 draw, with Colombia winning the penalty shootout, 2-1. The nightcap saw Honduras and Peru play an eight-goal thriller, as the visiting South American downed the Catrachos 5-3.
The other two quarterfinals were marked by Golden Goals, the first a 2-1 triumph for Trinidad and Tobago over Costa Rica, followed by Canada stunning defending champions Mexico 2-1.
In the semifinals, there was a battle of South American teams and Colombia would top rivals Peru 2-1, while in the other semifinal, Canada's dream stayed intact with a 1-0 victory over Trinidad and Tobago.
That set the stage for a memorable Final and a goal in each half sealed a 2-0 win for Canada, making Canada the first team from outside the U.S. and Mexico to win the Gold Cup.