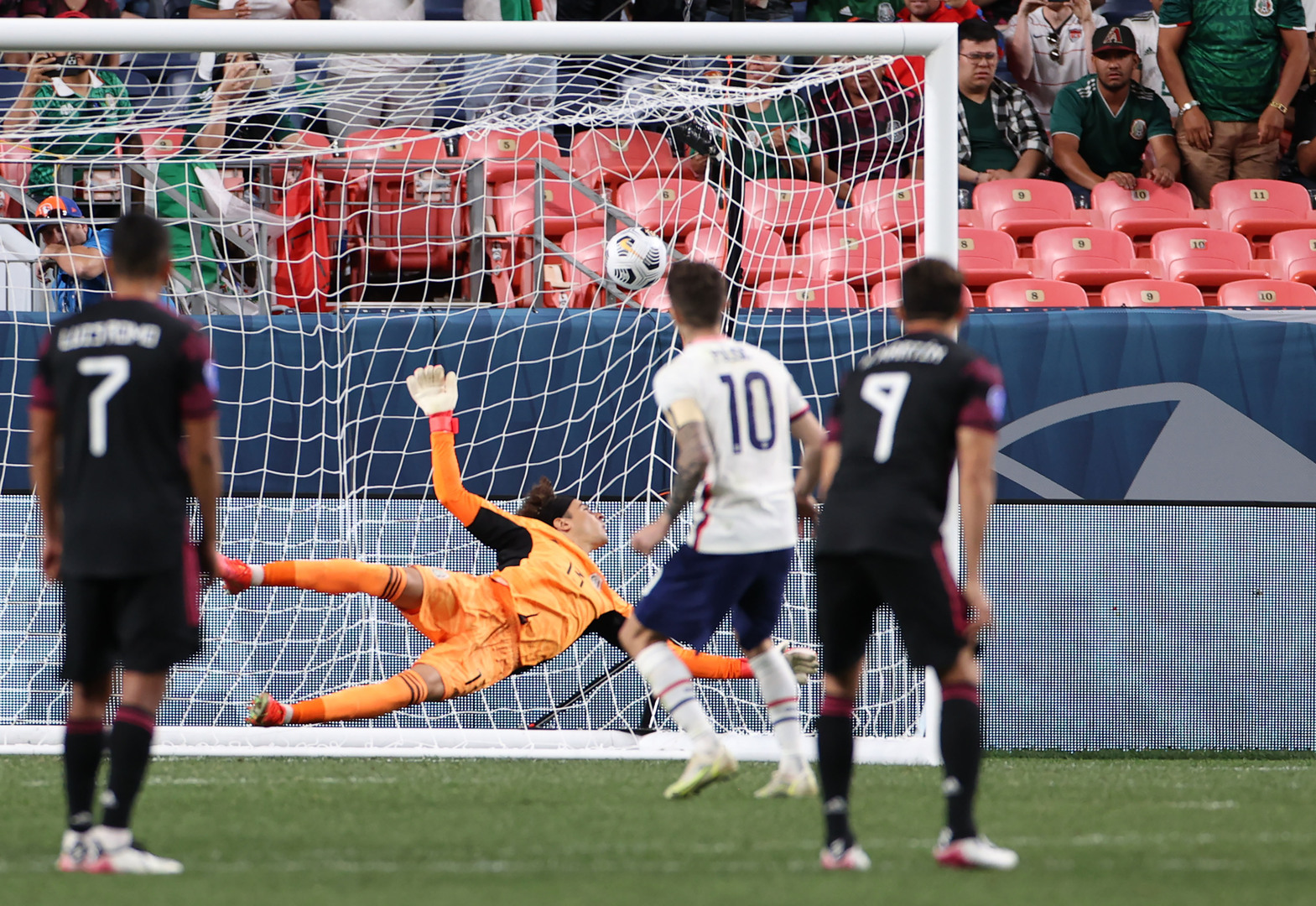 Pulisic's goal headlines CNLF's top 5 moments
Published on
/ Updated on at
MIAMI, Florida – There were countless number of great moments from the Concacaf Nations League Finals, yet these five stood out among the best.
Pulisic's penalty conversion
This proved to be the decisive moment in the Final and served as the winning goal in the 3-2 victory for the United States. With a world of pressure on his shoulders in the 114', Pulisic stepped to the penalty spot and with great authority converted a penalty against arguably the greatest penalty-stopping GK in the history of Concacaf, Mexico's Guillermo Ochoa.
Ochoa's penalty stop vs. Costa Rica
Death, taxes and Guillermo Ochoa making a decisive save in a penalty shootout versus Costa Rica. For the third time in his career, Ochoa emerged victorious in a penalty shootout against the Ticos, doing so previously in the 2009 and 2019 Concacaf Gold Cups. With Mexico ahead 5-4 in the semifinal shootout, Costa Rica's Allan Cruz was next to kick, but was denied by a soaring stop from the legendary Mexican netminder.
Rodriguez leaves no doubt
Honduras MF Edwin Rodriguez continues to show why he is one of the rising stars in Concacaf by his well-taken goal in the Third-Place Match versus Costa Rica. Fifteen minutes after nearly scoring with a shot that slammed off the post, Rodriguez did well to chest down a pass from Kevin Alvarez and then hammer a shot into net to bring Honduras on level terms in the match 1-1.
Calvo on target for the Ticos
Francisco Calvo scored two goals via header for Costa Rica in the group stage of the CNL, so it was no surprise to see him do it again in the CNLF, this time in the Third-Place Match versus Honduras. With his team staring at a 2-1 deficit going into the final minutes, Calvo showed his cool by meeting a corner kick and sending a well-placed header into the back of the net to earn the Ticos a 2-2 draw.
Horvath's penalty save
When it comes to converting penalties, no one has been better than Mexico MF Andres Guardado in recent years, so it seemed like a foregone conclusion that the Mexico captain would score via the penalty spot in the waning minutes of extra time in the Final against the U.S. and bring his side level 3-3. But U.S. GK Ethan Horvath had other ideas. Horvath, who had come on in the second to replace injured starter Zack Steffen, thrilled the fans in his hometown of Denver by making a diving save to his right to deny the disbelieving Guardado and seal the 3-2 U.S. victory.