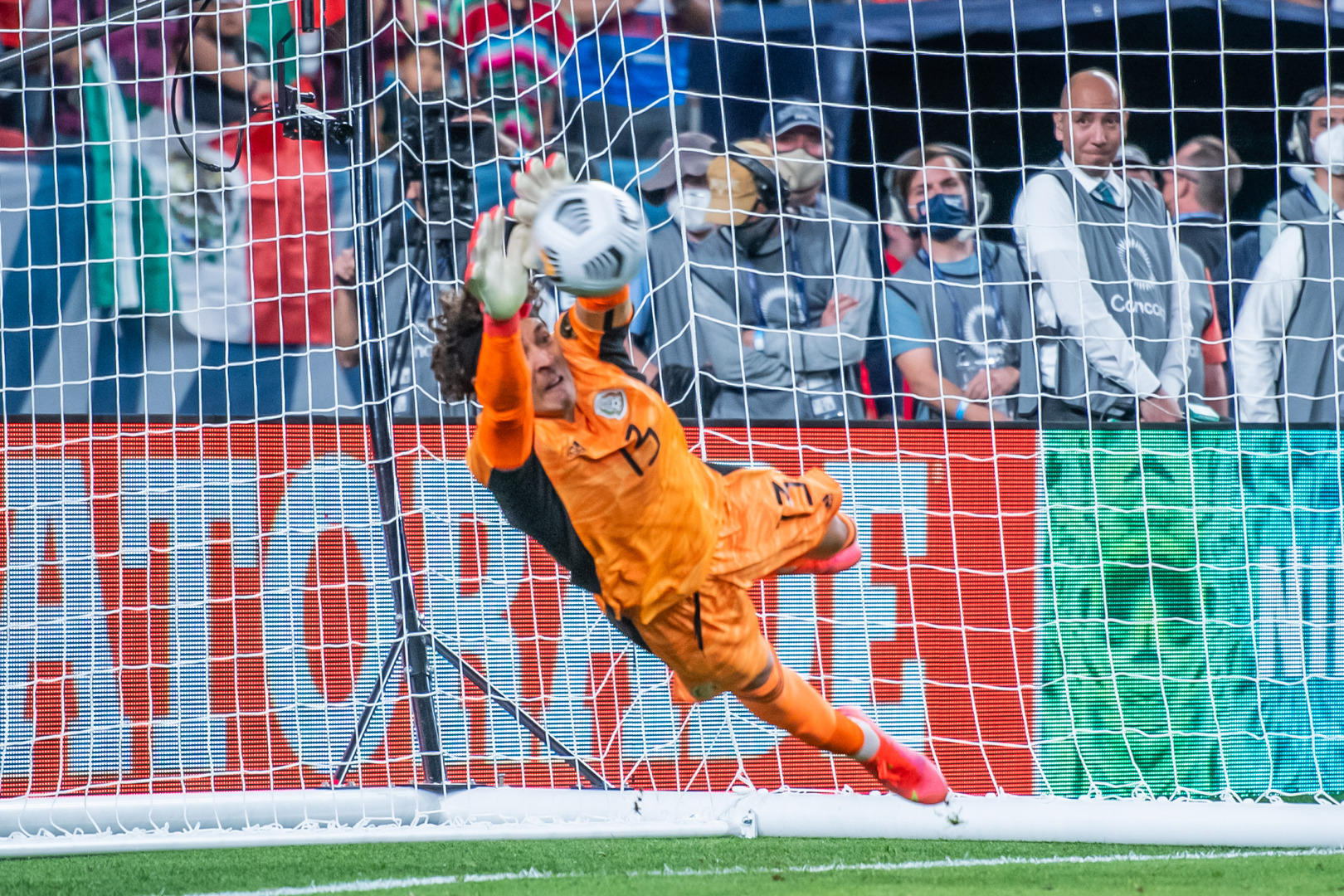 Ochoa the hero as Mexico punch Final ticket
Published on
/ Updated on at
DENVER, Colorado – Mexico punched their ticket to the Final of the 2021 Concacaf Nations League Finals thanks to a 5-4 penalty shootout win over Costa Rica following a 0-0 draw in the semifinals on Thursday night at Empower Field at Mile High in Denver, Colorado.
The hero for El Tricolor was GK Guillermo Ochoa, who made the decisive save in the shootout to send his side to the Final. 
It was also a near repeat of Mexico's 5-4 penalty shootout win over Costa Rica in the 2019 Concacaf Gold Cup quarterfinals when Ochoa saved the decisive penalty in that shootout on Mexico's way to the title.
It was a scintillating start between the two sides in the first 10 minutes, with Costa Rica FW Alonso Martinez narrowly missing from a few yards out off a cross from the right, followed by an acrobatic shot from Hirving Lozano for Mexico that Costa Rica GK Leonel Moreira managed to tip onto the crossbar and out of play.
Mexico continued to apply pressure and a hard hit from Diego Lainez in the 20' was mere inches away from breaking the deadlock.
Costa Rica also carved out more chances for themselves and Ochoa was called on to stop a Keysher Fuller effort in the 24'.
The GKs were coming up with some top saves and Moreira made a reaction stop from Hector Herrera in the 39' to keep things scoreless.
The first look at goal of the second half came shortly after the re-start with Martinez hammering a right-footed shot that dipped just wide of the Mexican goal.
As full-time neared, each side continued pushing for a score but a winner could not be found, so matters had to be settled in a penalty shootout.
From the spot, Mexico emerged victorious 5-4 with Ochoa saving Allan Cruz's attempt to secure Mexico's passage to the Final where they will face the United States.
Penalty shootouts
MEX-  Uriel Antuna x
CRC- Johan Venegas 1-0 
MEX-  Hirving Lozano 1-1
CRC- Oscar Duarte x 
MEX- Orbelin Pineda 2-1 
CRC- Bernal Alfaro 2-2 
MEX- Allan Pulido 3-2
CRC- Ariel Lassiter 3-3
MEX- Luis Romo 4-3
CRC- Francisco Calvo 4-4
MEX- Jesús Gallardo 5-4 
CRC- Allan Cruz x