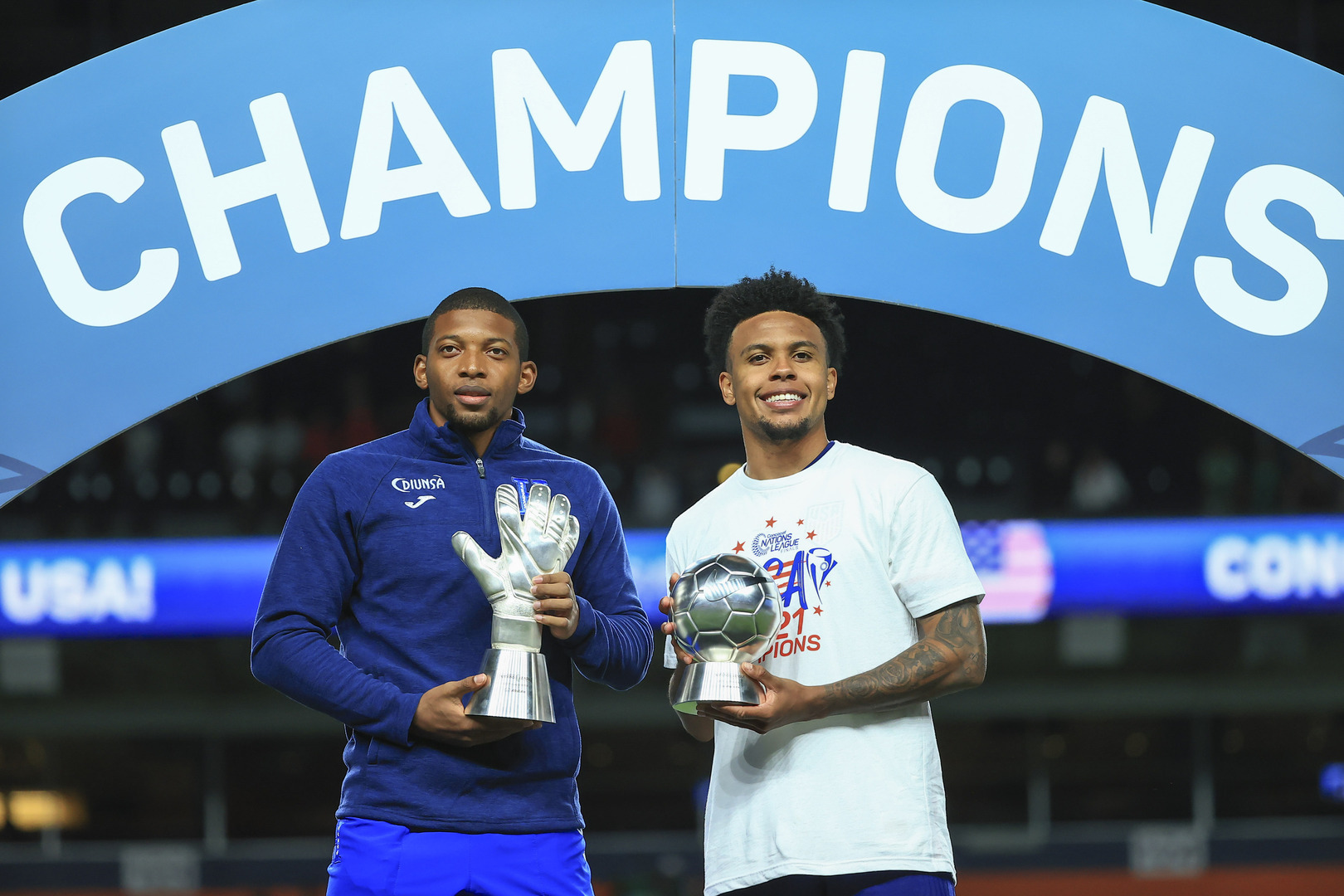 McKennie, Lopez and Vlijter take home CNL honors
Published on
/ Updated on at
MIAMI, Florida – The first-ever Concacaf Nations League is now complete following the 3-2 victory for the United States over Mexico in extra time in the Final of the 2021 CNL Finals on Sunday night at Empower Field at Mile High in Denver, Colorado.

There were many top performances throughout the CNL in League A, League B and League C, including the following players who earned individual distinctions.

Weston McKennie of the U.S. earned The Best Player Award presented by Scotiabank. McKennie scored a total of four goals during the CNL, including the second U.S. goal in the Final.

The Best Goalkeeper presented by Allstate has been awarded to Luis Lopez of Honduras. Lopez allowed just four goals over the course of the CNL and CNL Finals and saved two penalties in Honduras' 5-4 penalty shootout win against Costa Rica in the CNLF Third-Place Match.

Gleofilo Vlijter of Suriname has collected the Top Scorer Award after scoring 10 goals in six matches in League B, helping Suriname clinch a berth in the Concacaf Gold Cup for the first time.

Barbados finished atop their group in League C and was also the team that best conducted themselves on the field to win the Fair Play Award presented by Scotiabank.