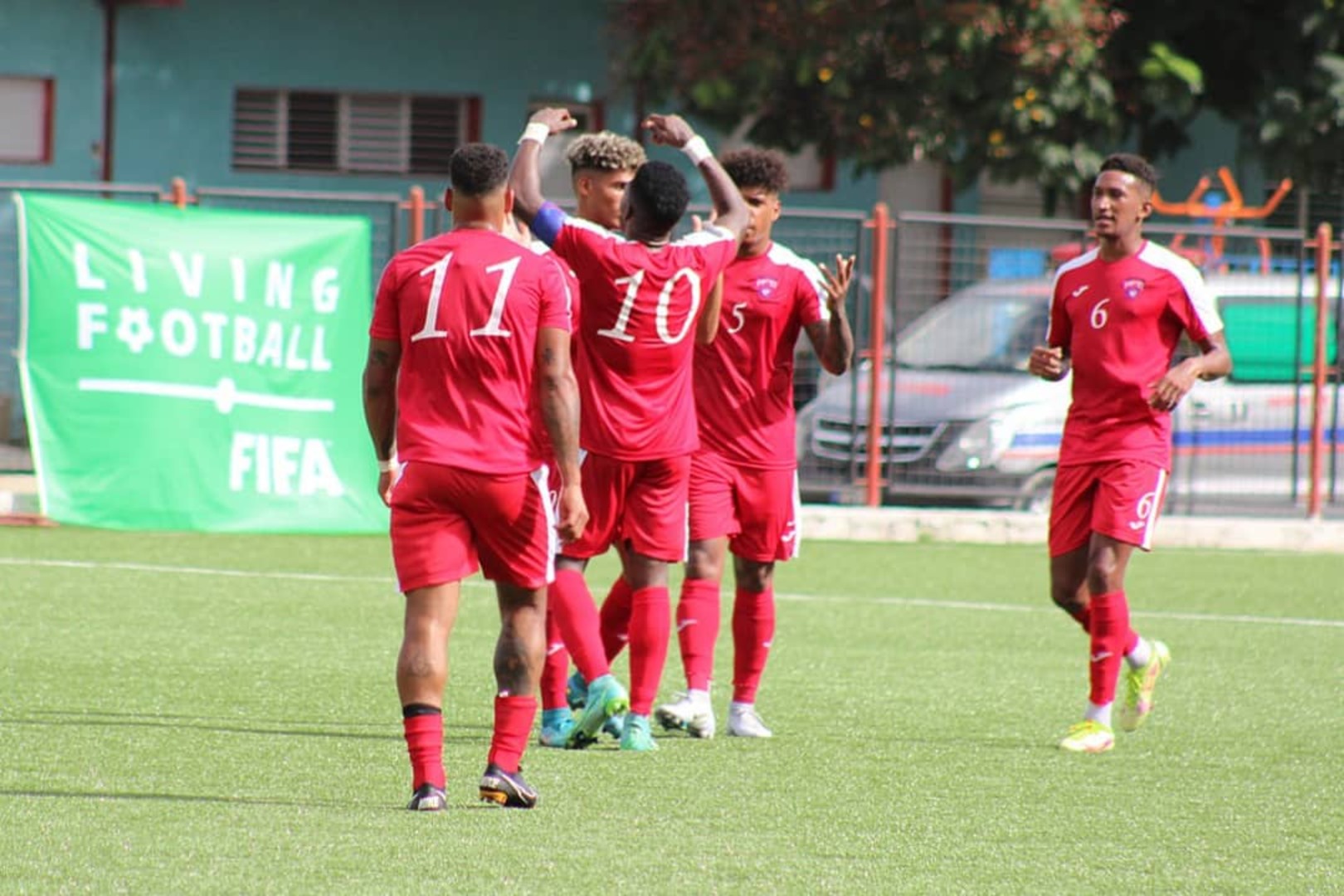 Hernandez the hat trick hero as Cuba sink Antigua & Barbuda
Published on
/ Updated on at
SANTIAGO DE CUBA - A hat trick from Aricheell Hernandez pushed Cuba to a 3-1 victory over Antigua
and Barbuda on Sunday as Cuba extended its longest-ever Concacaf Nations League winning streak to
three matches.
The victory takes Cuba to the summit of Group A of League B of the 2022-23 CNL ahead of play resuming in March.
Cuba had the first good look at goal in the eighth minute, with FW Onel Hernandez picking a defender's
pocket and putting a shot on goal, but it was stopped by diving Antigua and Barbuda GK Nick Townsend.
The hosts had the lead, though, in the 15th minute when Hernandez drew Townsend out of net and fired a shot past the goalkeeper, but against the post. Cuba FW Aricheell Hernandez was there, though, to tap the rebound into the open net and get fans at the Estadio Antonio Maceo in Santiago de Cuba
cheering.
They were on their feet again in the 20th minute, as Cuba DF Jorge Corrales got forward to put a left-
footed cross into the box, where Aricheell Hernandez was there again to head in a goal that doubled the
lead.
Antigua and Barbuda refused to go quietly, though. After a corner kick, Antigua and Barbuda FW
D'Andre Bishop scored in the 19th minute, settling the ball with a touch and putting a long-range effort
past Cuba GK Sandy Sanchez.
Aricheell Hernandez then made it three in the 63rd minute, completing his hat trick with a left-footed shot
after being played through by Luis Paradela.
Both sides have a March date with Barbados and another against Guadeloupe left on the calendar, with
promotion and a 2023 Concacaf Gold Cup stop still in play for each.