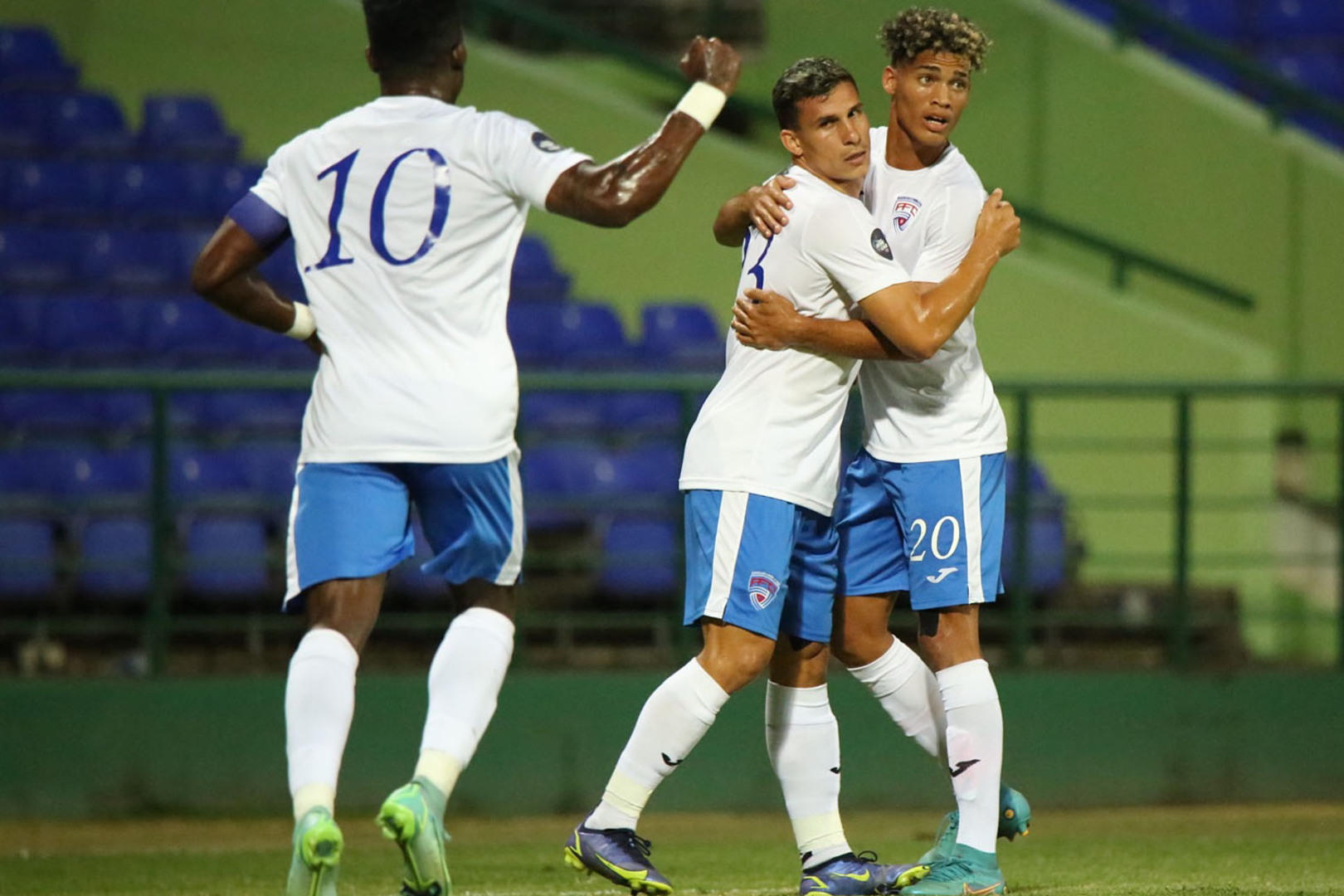 Cuba down Antigua and Barbuda to create Group A logjam
Published on
/ Updated on at
BASSETERRE. - Cuba earned a 2-0 victory over Antigua and Barbuda on Thursday night, creating a logjam at the top of Group A of League B of the Concacaf Nations League.
A trio of teams: Cuba and Antigua and Barbuda, who were both involved at Warner Park in Basseterre, Saint Kitts and Nevis, and Guadeloupe, go into the final June match day with a pair of victories and a defeat.
Cuba had the advantage in the 16th minute. Cuba MF Willian Pozo lobbed a ball in the direction of FW Luis Paradela, who was able to snap a header low and to the back post for the opening goal, the first blemish of Antigua and Barbuda GK Nick Townsend in his CNL career.
In the 47th minute, Cuba FW Dairon Reyes had the chance to start the second half off in dream fashion for the visitors, getting the ball at his feet in the box with time, but he pulled his shot wide instead of doubling the lead.
Cuba GK Sandy Sanchez was called into action in the 82nd minute, with a set piece finding the head of Daniel Bowry. His header was on target, but Sanchez was able to leap to his left and make the stop.
And on the ensuing counterattack, Cuba FW Onel Hernandez took advantage of the Antigua and Barbuda defense getting into the attacking half to seek out the equalizer, beating Townsend to round out the 2-0 scoreline.
The teams will renew acquaintances quickly, with a rematch on June 12 at the Estadio Antonio Maceo in Santiago, Cuba.