Qatar's Ali earns 2021 Gold Cup Top Scorer Award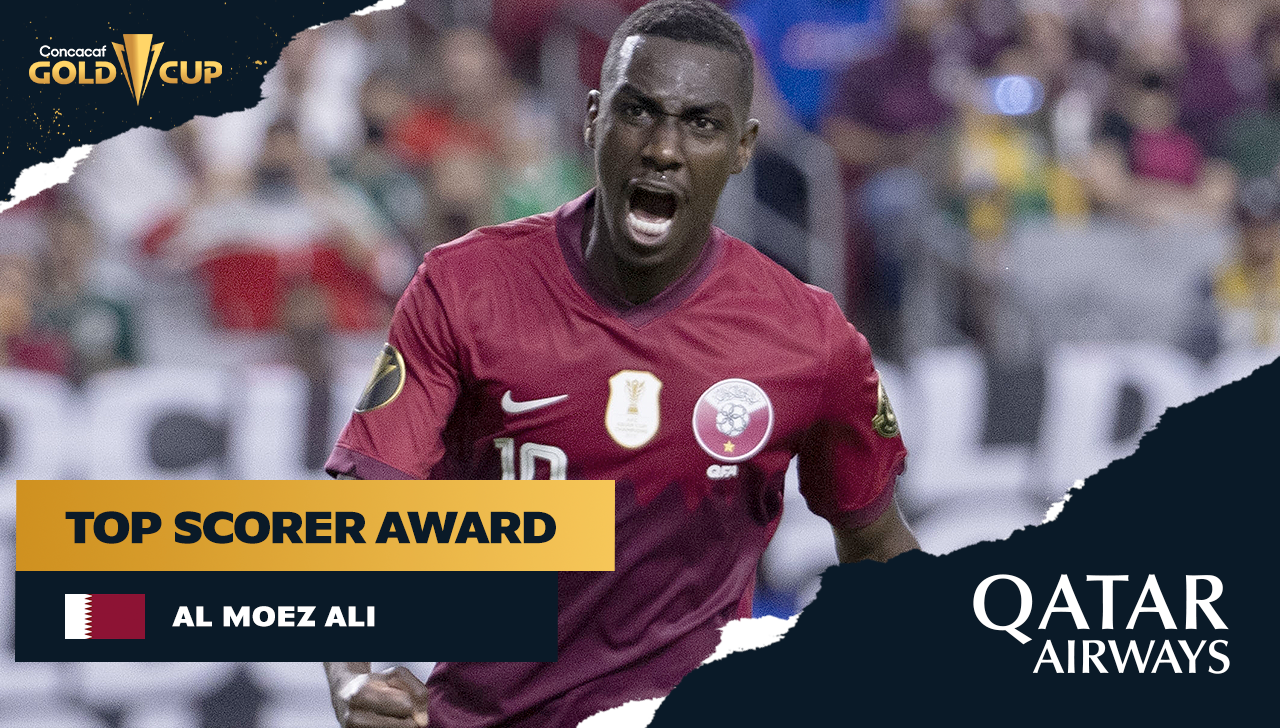 LAS VEGAS, Nevada – Almoez Ali of Qatar earned the 2021 Concacaf Gold Cup Top Scorer Award presented by Qatar Airways after finishing as the top scorer in the 2021 Gold Cup with four goals in five games.
Qatar was the guest nation of this year's Gold Cup and didn't disappoint, scoring 12 goals in five matches. Ali was a big part of that with his quartet of goals.
Read Next