Matt Turner of U.S. named winner of Best GK Award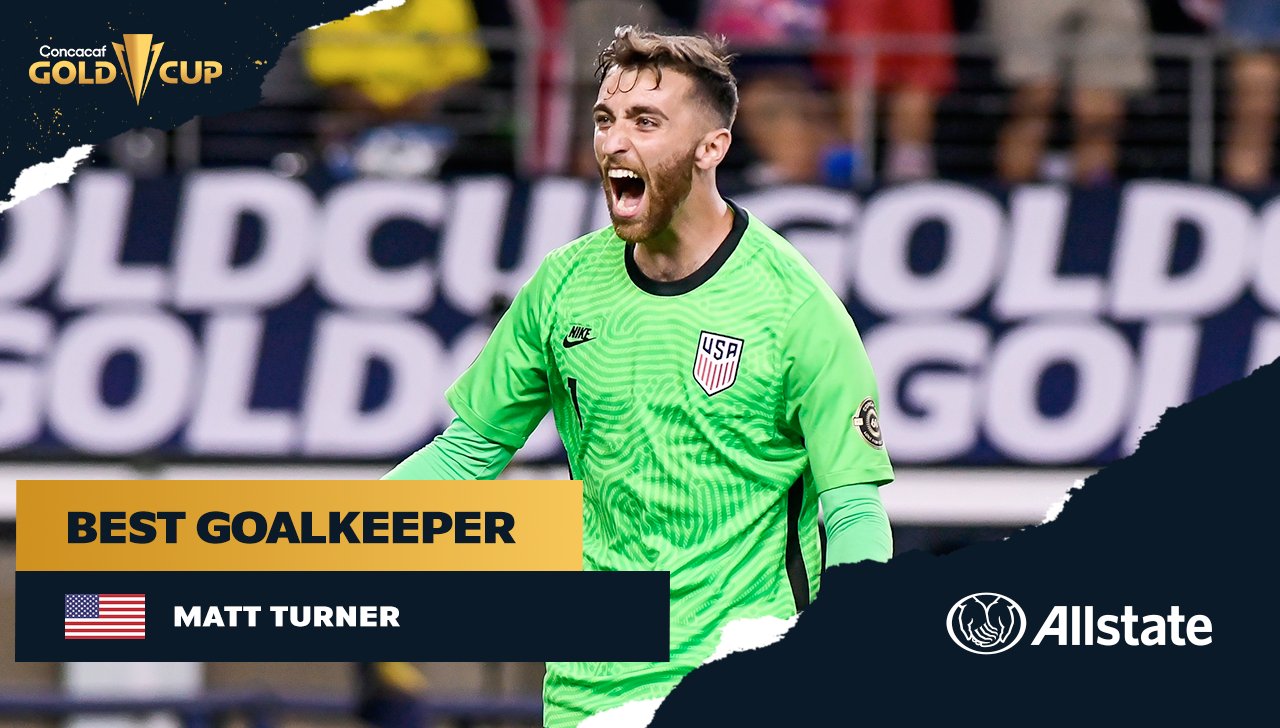 LAS VEGAS, Nevada – Matt Turner of the United States was named the winner of the 2021 Concacaf Gold Cup Best Goalkeeper Award presented by Allstate.
The 27-year-old appeared in all six matches for his side and was dominant for the Stars and Stripes, notching an unbelievable 26 saves, allowing just one goal, and racking up five clean sheets. 
The U.S. wouldn't have lifted the Gold Cup without his performances. Turner is a star goalkeeper for the New England Revolution in Major League Soccer. 
Read Next