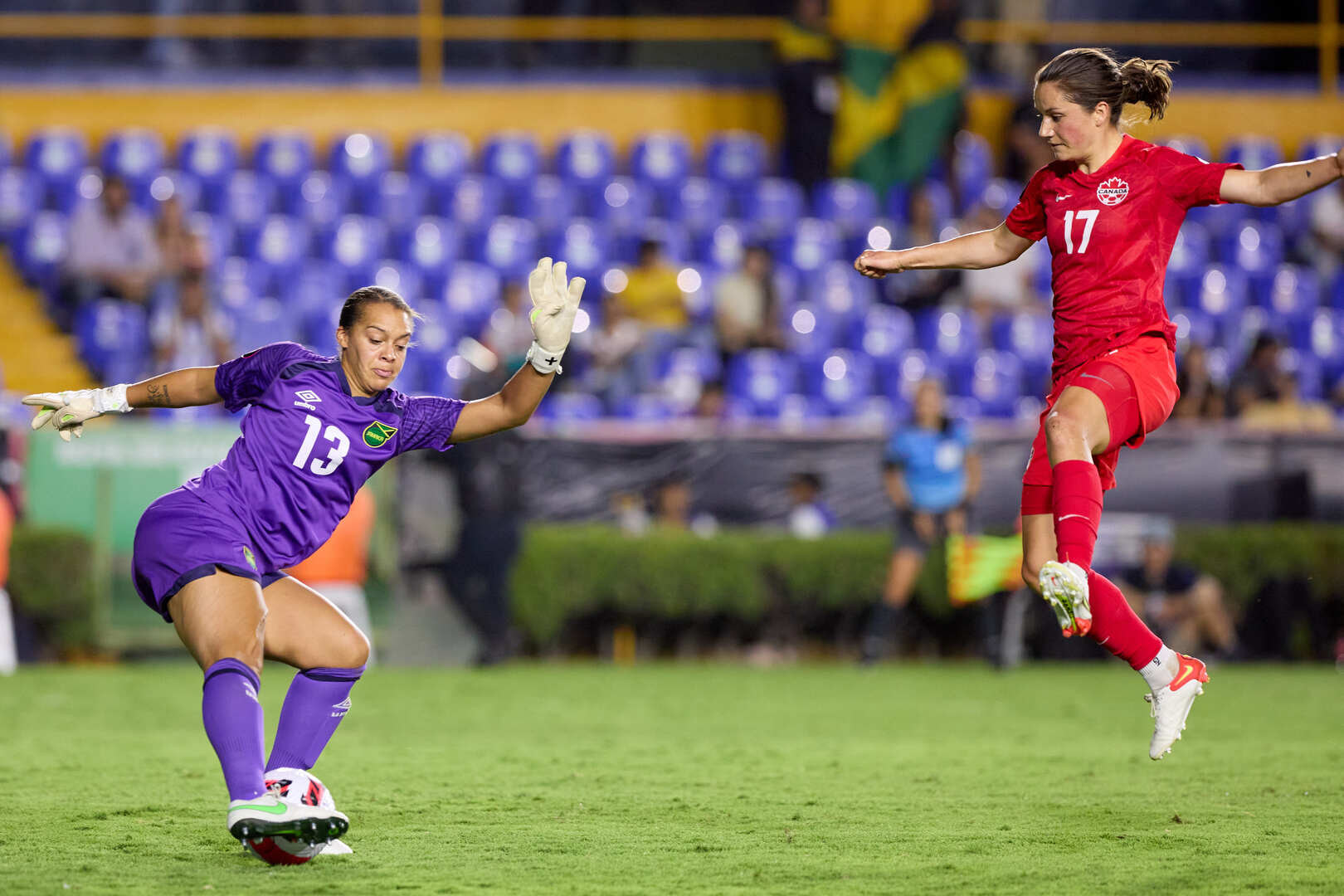 Dumornay, Lavelle and Shaw headline CWC22 Best XI
Published on
/ Updated on at
MONTERREY, Mexico – The 2022 Concacaf W Championship in Monterrey saw a number of players deliver top performances. Here are the ones who stood out the most at their respective position.
GK Kailen Sheridan, Canada 
Sheridan finished the tournament with just one goal allowed, as Canada finished as runners-up. The 27-year-old recorded three clean sheets and made five saves in four matches to go along with four clearances.
DF Becky Sauerbrunn, United States 
The veteran U.S. defender was an anchor like always, completing more than 95 percent of her passes, while making five steals and five clearances in four games.
DF Vanessa Gilles, Canada 
Gilles played a big role for Canada at both ends. She was active in attack with five shots taken, and helped keep opposing attacks at bay in defense with six steals and two clearances in 393 minutes of work.
DF Naomi Girma, United States
The 22-year-old former two-time Concacaf Women's Under-20 Championship player was unfazed by the bright lights of Concacaf Senior Team competition, helping the U.S. complete the tournament without giving up a goal. In her four matches played, she made four clearances and contributed an assist.
MF Melchie Dumornay, Haiti 
Dumornay was a headache for opposing defenses during Haiti's campaign with five steals and two clearances, while completing almost 82 percent of her passes. Dumornay's playmaking led to a penalty in Haiti's opener versus the United States and then completed the tournament by twice hitting the post against Jamaica.
MF Rose Lavelle, United States 
When it comes to big tournaments, Lavelle always shows up and did so in Monterrey with a goal and an assist, to go along with two steals and 81 percent passing accuracy.
MF Jessie Fleming, Canada
Fleming finished the tournament tied for the most goals with three from nine shots in five matches played. Fleming also had two steals in 456 minutes of action.
MF Drew Spence, Jamaica
The Reggae Girlz are on their way to a second straight Women's World Cup thanks in part to Spence, who led the tournament with an eye-popping 15 steals. She also had three clearances on top of a goal and an assist.
FW Julia Grosso, Canada 
Grosso finished the tournament as the top scorer, notching three goals in Canada's run to the Final. Most impressive was that Grosso's three goals came in just 194 minutes of action. She also added an assist and completed over 85 percent of her passes.
FW Alex Morgan, United States
Morgan took home the prize of the 2022 tournament's best player after scoring the winning goal in Monday's Final, coolly converting a penalty in the 78' to deliver the win for the U.S. Morgan finished the tournament with three goals and three steals to help the U.S. claim their ninth CWC title.
FW Khadija Shaw, Jamaica
Shaw also notched three goals from 14 shots during the tournament to help Jamaica qualify for the Women's World Cup and the Olympic play-in versus Canada. Shaw collected three steals as well.