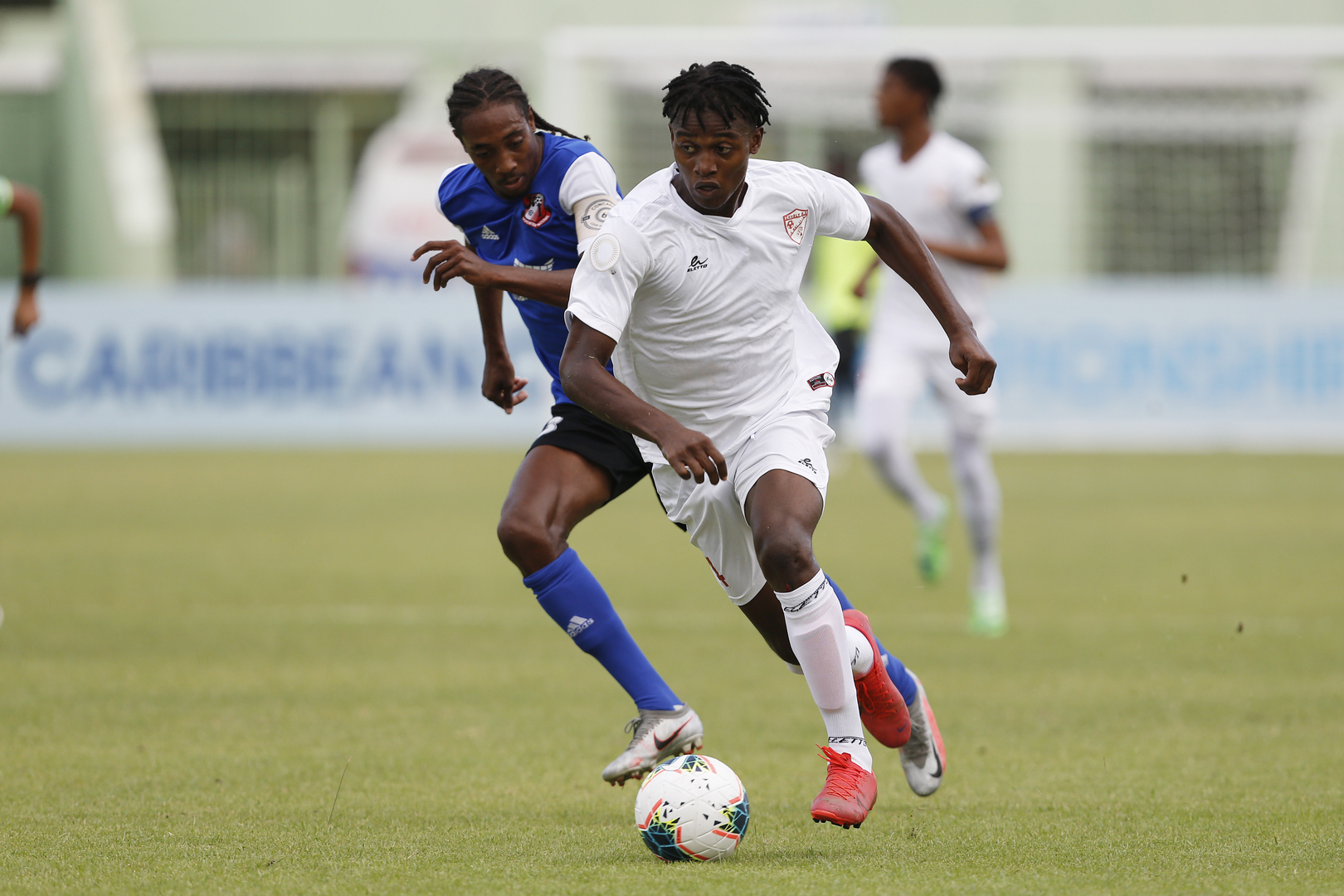 Cavaly AS punch ticket to FCCCC semifinals
Published on
/ Updated on at
SF1- Inter Moengo Tapoe vs Metropolitan FA

SF2 - AS Samaritaine vs Cavaly AS

SANTO DOMINGO, Dominican Republic – Haitian side Cavaly AS punched their ticket to the 2021 Flow Concacaf Caribbean Club Championship semifinals with a win in their group stage finale on Thursday night in Santo Domingo, Dominican Republic.
Cavaly AS came into their Group D match with Hope International of Saint Vincent and the Grenadines with each side having a chance of reaching the next round.
Roody Joseph opened the scoring 1-0 for Cavaly in the 31', but it was quickly 1-1 three minutes later in the 34' when Nazir McBurnette equalized for Hope International.
Things stood on a knife's edge going into the final quarter-hour, but Joseph would settle matters in the 79' with a strong right-footed finish to cap the 2-1 victory for Cavaly.
Earlier in the day, Scherpenheuvel of Curacao ended their FCCCC in Group D on a high note with a 3-1 victory over Olympique de Cayenne of French Guiana.
It was a breathless first half-hour between the two teams, with Delano Batiste opening the score for Olympique de Cayenne in the 5'.
But Scherpenheuvel would battle right back with Maximiliano Ciarnello making it 1-1 after his goal in the 10'.
The momentum stayed with the Curacao club and Nicolas Rocha would come to the fore with goals in the 16' and 27', paving the way for the three points.
The day ended with Don Bosco of Haiti pocketing a 1-0 win over AS Gosier of Guadeloupe. Andreville Zavarov scored the lone goal in the 55' to give Don Bosco four points in the group, along with Samaritaine of Martinique. However, it will be Samaritaine advancing to the next round on goal difference.
Inter Moengo Tapoe of Suriname will battle Metropolitan of Puerto Rico in the first semifinal, followed by Cavaly taking on Samaritaine in the other semifinal.