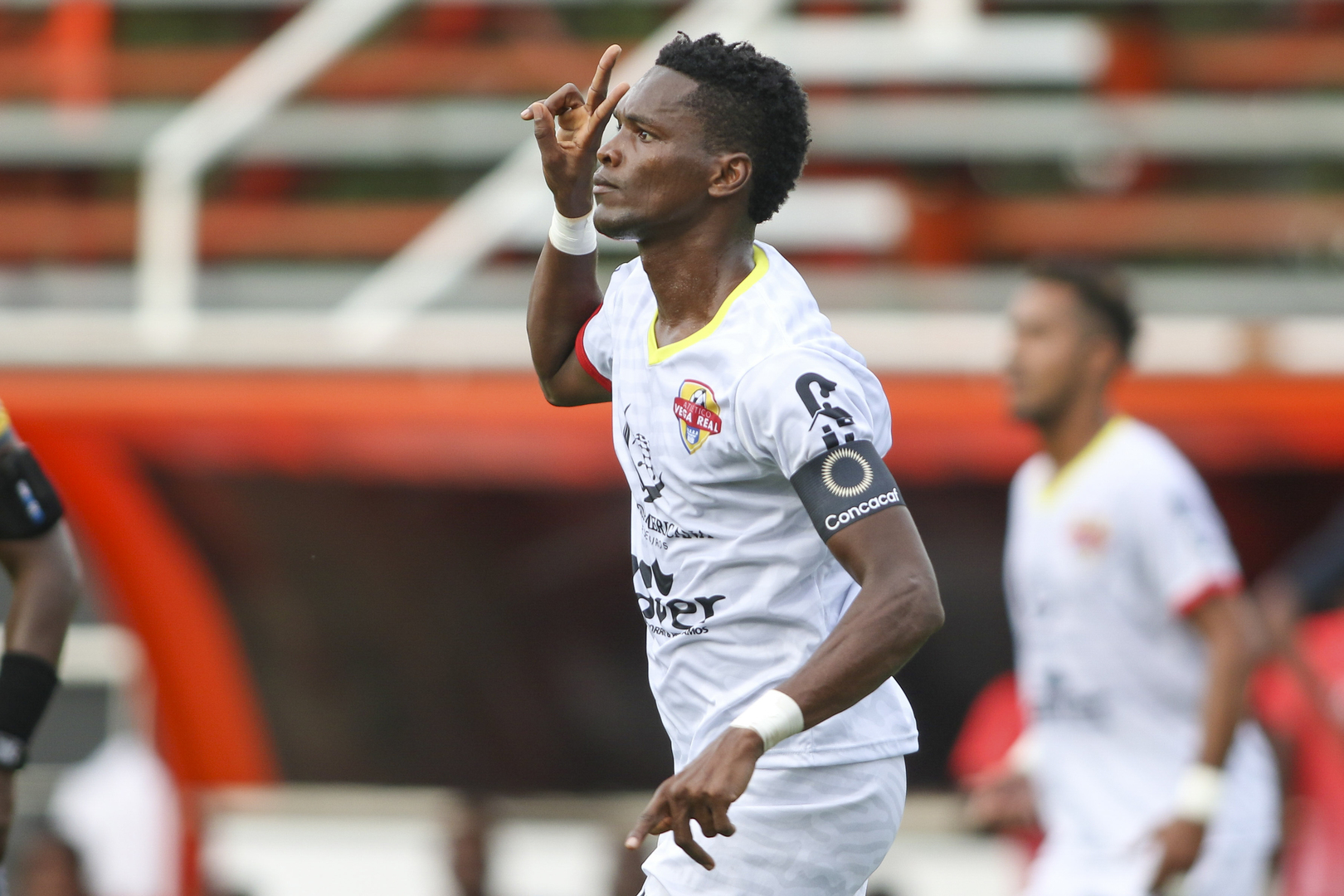 Atletico Vega Real hold off Arcahaie to open FCCCC
Published on
/ Updated on at
DOMINICAN REPUBLIC – The 2022 Flow Concacaf Caribbean Club Championship in the Dominican Republic kicked off on Friday at the Estadio Cibao FC in Santiago de los Caballeros with Atletico Vega Real of the Dominican Republic earning a 2-1 victory of Haitian side Arcahaie in Group B play.
Atletico Vega Real jumped out to a 1-0 lead in the 22' thanks to Gerald Gedna, who received a ball at the top of the area, took a touch and then fired in a left-footed shot past Arcahaie GK Gooly Elien.
The momentum was with Atletico Vega Real and they tacked on a second goal right before the halftime break when GK Juan Dominguez hoofed a free kick up-field, with the ball taking a bounce and Jarol Herrera latching onto it and sending a right-footed rocket into net for a 2-0 lead.
But Arcahaie are veterans of recent Concacaf comebacks and they pulled a goal back, 2-1, in the 65' when some clever moment movement from Lelwalny Bien-Aime was followed by a powerful finish into net.
Arcahaie looked to close in strong fashion and get an equalizer in the final minutes, but Dominguez and the Atletico Vega Real defense held firm to nail down the three points.