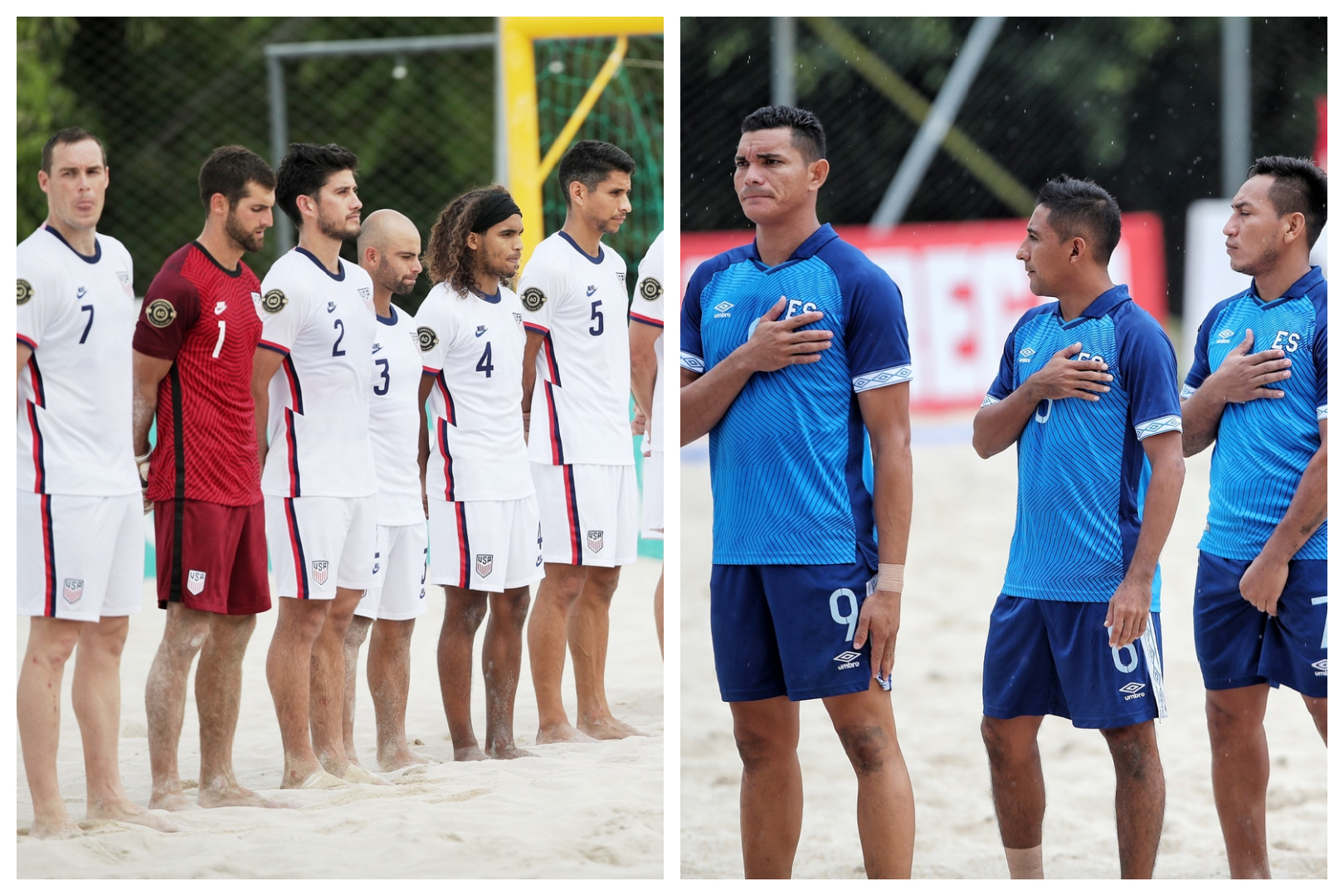 U.S., El Salvador take aim at CBSC glory
Published on
/ Updated on at

MIAMI, Florida – The 2021 Concacaf Beach Soccer Championship will come to a close on Sunday when the United States face El Salvador in the Final at the Sports Complex Fedefutbol-Plycem in Alajuela, Costa Rica.
The U.S. enter the encounter after downing rivals Mexico 5-2 in the semifinal to clinch their spot in the 2021 FIFA Beach Soccer World Cup in Russia.
A stingy defense combined with an opportunistic offense has carried the U.S. to this point, as they have conceded just five goals in their two knockout round matches.
Veteran goal-scorer Nicolas Perera has provided the leadership in attack and has four goals in the tournament, including a big score in the semifinal win over El Tricolor.
El Salvador come roaring into the Final after a 6-2 win against Guatemala to claim their Beach Soccer World Cup spot.
The six-goal display gives the Cuscatlecos an astounding 44 goals in the tournament, with the likes of Francisco Velasquez and Ruben Batres leading the way in attack.
The Third-Place match will see one of Mexico or Guatemala trying to end the tournament on a positive note. 
El Tricolor showed great resiliency in battling back from behind to beat Bahamas in the quarterfinals, but they were left frustrated in their semifinal against the U.S.
Meanwhile, a win for Guatemala would mark the highest ever finish for the Chapines in a CBSC.