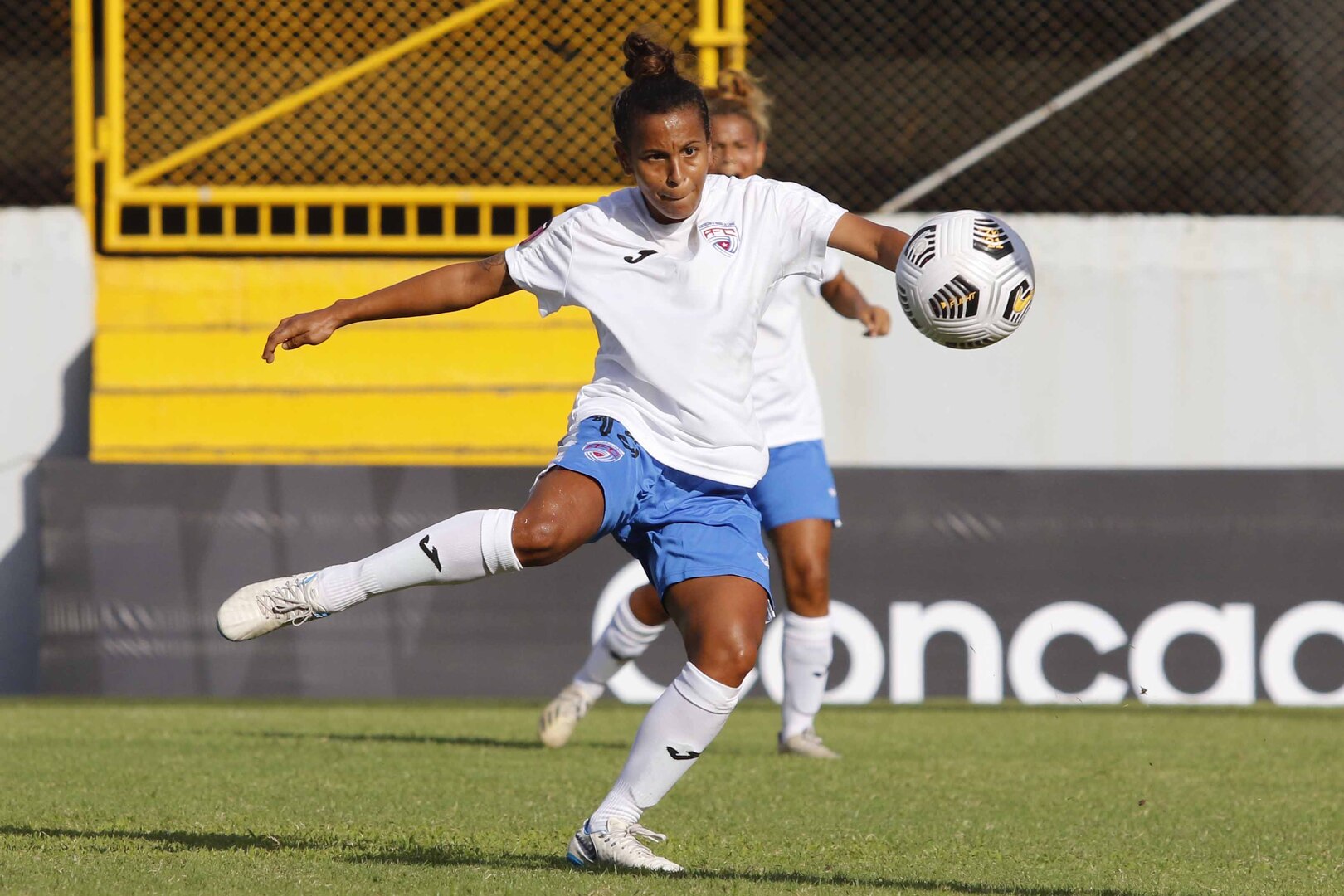 Lee's six-goal outing leads way for Cuba in W Qualifiers
Published on
/ Updated on at
MIAMI, Florida – Cuba and the Dominican Republic were among the big winners on Saturday in
2022 Concacaf W Qualifying, closing out their respective February windows with perfect
records.

Cuba 14 British Virgin Islands 0
The most impressive performance of the day came from Cuba's Yeranis Lee, who tallied six
goals in a 14-0 victory over British Virgin Islands in Group E.

Lee scored in the 26', 32', 39', 56', 63' and 83' and was joined on the scoresheet by Rachel
Pelaez, who notched a hat trick (10', 23', 45'). Also joining the goal-scoring action were Eliane
Valdez (57', 79'), Maria Perez (68'), Yerly Palma (77') and Eunises Nunez (87').

Dominican Republic 4 Cayman Islands 0

The Dominican Republic also made it six points of out six in the window after topping Cayman Islands, 4-0, in Group C.

Alyssa Oviedo (21'), Manuela Lareo (40') and Winifer Santa (66') were back on the scoresheet
for the second game in a row, with Giovanna Dionicio (74') also supplying a score.

Guatemala 6 Curacao 0

Guatemala also completed a successful week with a 6-0 victory against Curacao in Group B.

Maria Monterroso (32', 40') had a brace, while Gloria Aguilar (8'), Andrea Alvarez (63'), Celsa
Cruz (84') and Maria Contreras (89') chipped in with scores.

Puerto Rico 9 Anguilla 0

It was a banner day for Karina Socarras, Puerto Rico's most-capped and all-time leading scorer, as she scored four goals (37', 57', 64', 71') in a 9-0 triumph over Anguilla in Group A.

There was also a brace from Nickolette Driesse (42', 90+1') and goals from Kelley Johnson (7') and Laura Suarez (75'), plus an Anguilla own goal (39').

Aruba 1 El Salvador 7

Aruba proved to be a very tough foe for El Salvador until the hour mark, but a second half surge
resulted in a 7-1 win for the Cuscatlecas in Group D.
Yoselyn Lopez scored a hat trick (65', 66', 90+2'), while Brenda Ceren (56'), Victoria Sanchez (70'), Stephanie Garcia (80') and Karen
Reyes (90+2') also found the back of the net.

Aruba did not go empty-handed, however, as Kiomy Luperon Herasme scored in the 90' for the Caribbean side.

Turks and Caicos Islands 0 Guyana 7

Rounding out the day was Guyana topping Turks and Caicos Islands 7-0 in Group F.
Three
players handled the scoring duties for the Lady Jaguars, as Mariam El-Masri (48', 61', 84') notched a hat trick, while Cameo Hazlewood (10', 40') and Hannah Baptiste (30', 72') each
bagged braces.