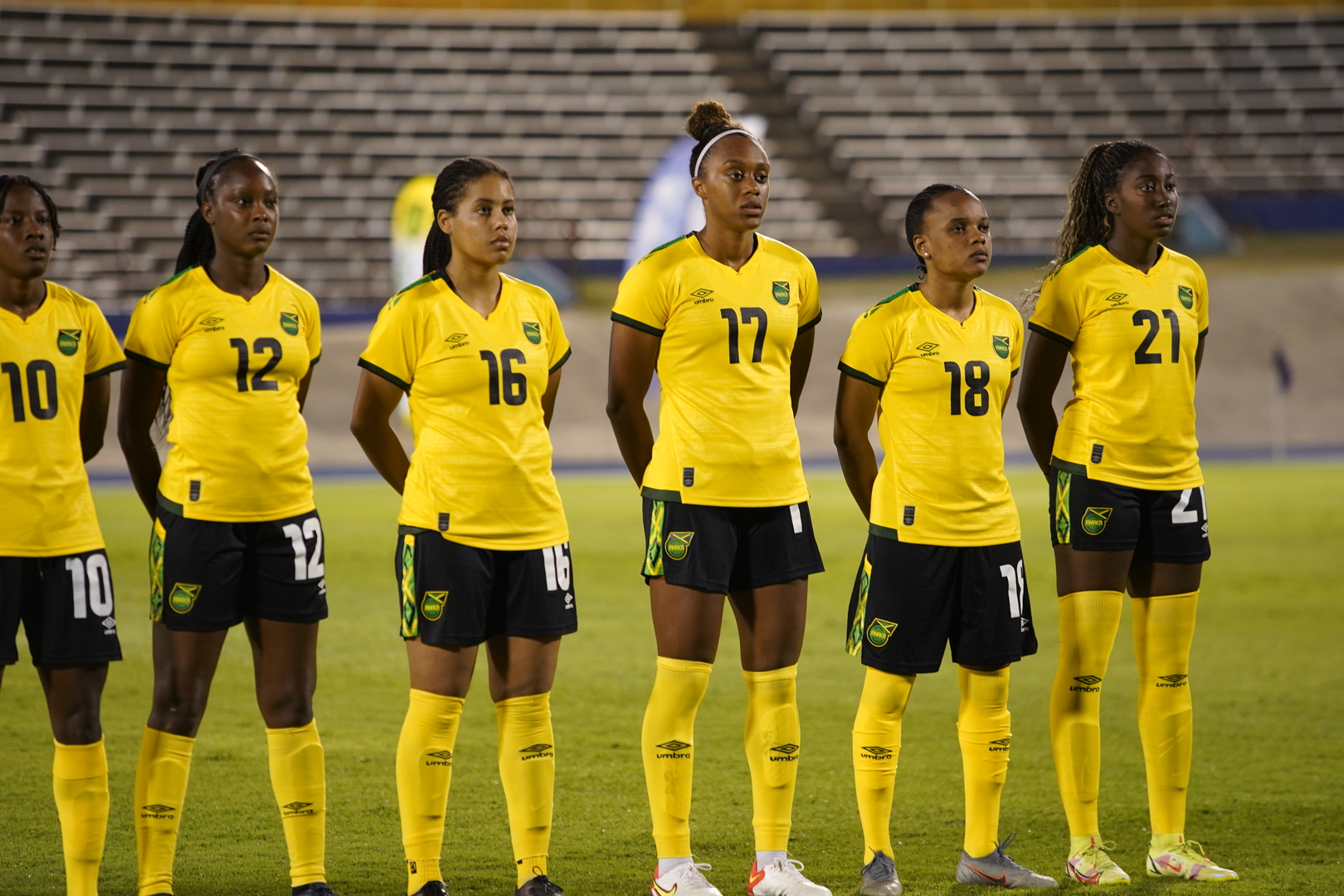 Jamaica, Trinidad and Tobago set sights on unbeaten windows
Published on
/ Updated on at
MIAMI, Florida – Jamaica and Trinidad and Tobago are among six teams hoping to close out
their February window in unbeaten fashion, as 2022 Concacaf W Qualifying continues on
Sunday.

Trinidad and Tobago return to action in Group F against Dominica after their narrow 2-1 defeat
of Nicaragua. Asha James and Karyn Forbes tallied goals for the Soca Warriors, but a sending
off for Kedie Johnson means that the FW is unavailable for Sunday's contest in Guyana.

Dominica will look to rebound from their opening 4-0 loss to Guyana in which the windy
conditions made it difficult for Dominica to create chances.

Jamaica head into their second match of Group C at Grenada after a comprehensive 4-0 victory
against a tough Bermuda side. Khadija Shaw demonstrated her usual goal-scoring tendency
with a brace, while Jody Brown and Trudi Carter had scores.

That trio will look for more goals against a Grenada side aiming to recover from their opening 9-
0 loss to the Dominican Republic.

Haiti have their sights on the top spot in Group E and will now face Saint Vincent and the
Grenadines in Cuba on Sunday.

The Haitians were very impressive in their opening 6-0 triumph over Honduras. Batcheba Louis'
brace, plus goals from Chelsea Surpris, Kethna Louis, Roselord Borgella and Sherly Jeudy
paced Haiti to the three points.

They now take on a Saint Vincent and the Grenadines team that put up a very good fight
against Cuba in their opener, losing 3-0. Vincy Heat's defensive setup frustrated the Cubans,
and they'll look to do the same against Haiti.

Costa Rica are back in action in Group B and will take aim at the US Virgin Islands in St. Croix.
The Ticas put up seven goals in their first match against Saint Kitts and Nevis, with some
familiar names dotting the scoresheet, including veterans Priscila Chinchilla, Raquel Rodriguez,
Gloriana Villalobos and Katherine Alvarado, among others.

USVI were defeated 9-0 in their opener against Guatemala, but will look to use that experience
to make great strides in their development on Sunday.

San Salvador, El Salvador will be the site for Panama's contest with Belize in Group D on
Sunday after the Canaleras marched to a 5-0 victory against Barbados on Thursday.
Karla Riley led the way with a brace and now she'll look to add to her total against Belize, who
are seeking improvement after falling 6-0 in their opener against El Salvador.

Rounding out the action will be Mexico heading to the Dominican Republic to square off with
Antigua and Barbuda in Group A.
2021 Concacaf Women's Player of the Year nominee Stephany Mayor had a goal in the 9-0
opening win versus Suriname, while Katty Martinez and Diana Garcia Castillo each had braces.
Antigua and Barbuda endured a tough start but then settled in nicely in their opening match, a
4-0 loss to Puerto Rico, as they kept the Boricuas off the scoresheet for the final 40 minutes of
the match.