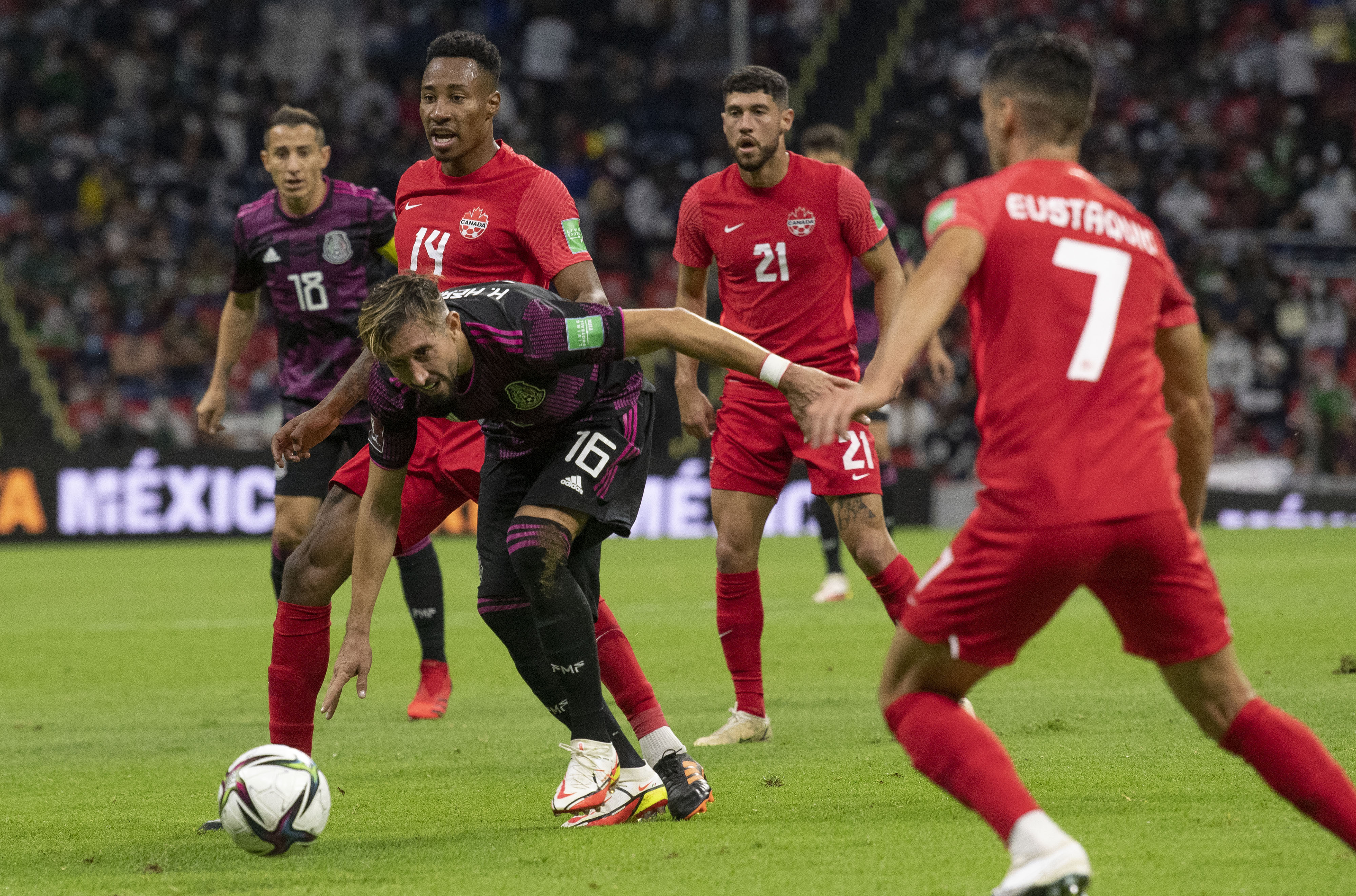 Osorio goal helps Canada secure historic result in Mexico
Published on
/ Updated on at
MEXICO CITY, Mexico.- Mexico and Canada shared a point after a 1-1 draw in Concacaf World Cup Qualifying for Qatar 2022 on Thursday night at the Estadio Azteca in Mexico City.

The result is the first time Canada has secured a draw in Mexico in World Cup qualification since 1981 when Ricardo Castro and Ian Bridge each scored, though neither team ultimately made it to Spain 1982.

The home side had a 1-0 advantage in the 21st minute when Hirving Lozano found fullback Jorge Sanchez with a pass that Sanchez controlled and then finished with his left foot.
Canada pulled level, though, 1-1 in the 42nd minute when Alphonso Davies slipped a pass through to Jonathan Osorio, whose left-footed shot beat Mexico GK Guillermo Ochoa.

Each team wanted to get a winner and the three points, and it nearly arrived in the 64th minute when Canada DF Alistair Johnson's attempted headed clearance in front of Mexico FW Raul Jimenez ended up hitting his own crossbar.

Mexico has eight points from its first four matches and stays at home for its next contest, with Honduras coming to the Estadio Azteca. Canada, which now his six points, has another road tilt, traveling to meet Jamaica in Kingston on Sunday.