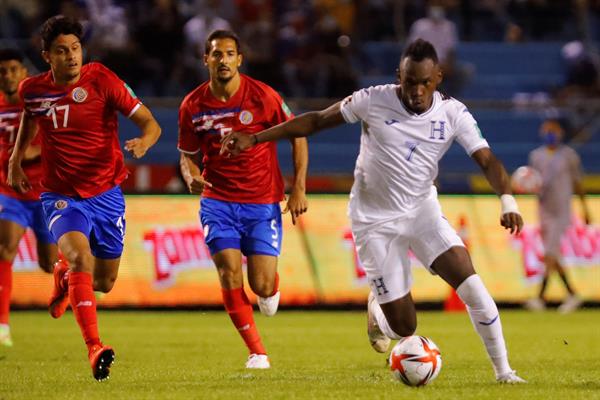 Navas at his best to help Costa Rica earn point in Honduras
Published on
/ Updated on at
SAN PEDRO SULA, Honduras.- Costa Rica GK Keylor Navas made six saves on Thursday, a number of them superb, denying the home team a victory as Honduras and Costa Rica played out a scoreless draw at the Estadio Olimpico in San Pedro Sula, Honduras.
Both teams remain in search of their first victory in the final round of FIFA World Cup qualification in the Concacaf region.

Honduras had several chances to find a winner, especially pushing forward late. In the 88th minute, Kervin Arriaga stood over a free kick and sent it toward goal, only for Navas to come from left to right and leap to get a hand on the ball to keep it out.

The former Concacaf Goalkeeper of the Year also made a stop in the 80th minute from the run of play, with Eddie Hernandez putting a header on the mark, but Navas showing he was equal to the task.


Costa Rica may have had the best opportunities of the first half and had the ball in the back of the net early, only for the assistant referee to correctly raise his flag for offside on forward Jonathan Moya.

In the 10th minute, Honduras' own experienced goalkeeper made a save from a good set piece, with Luis Lopez using both hands to deny Costa Rica DF Kendall Waston's goal-bound header.

Honduras now heads to the Estadio Azteca to meet Mexico, while Costa Rica returns home to host El Salvador