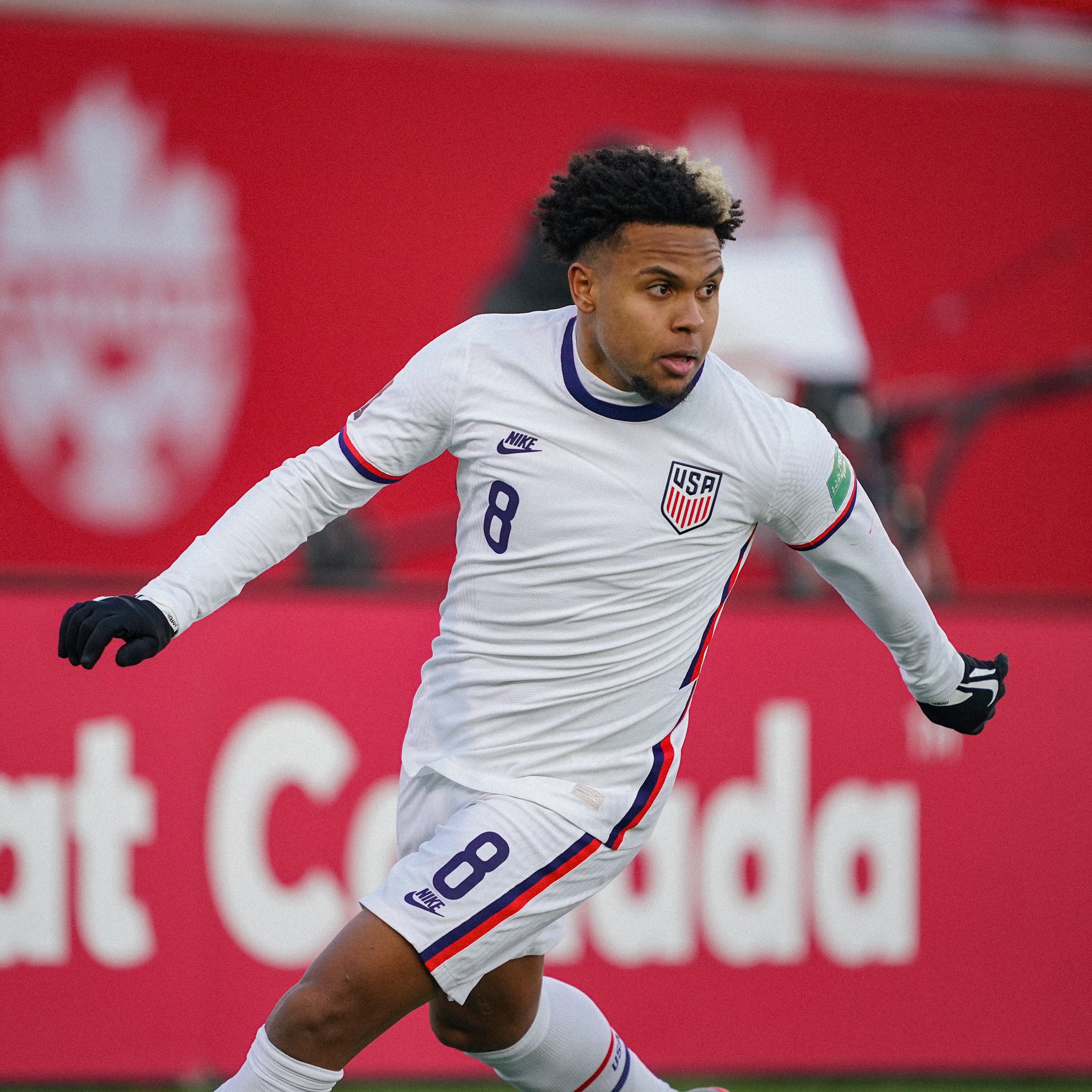 January WCQ concludes with U.S., Mexico seeking home wins
Published on
/ Updated on at
MIAMI. - The penultimate window of FIFA World Cup qualification in the Concacaf region wraps up on Wednesday with another quartet of matches with huge implications about which teams from the region will head to Qatar.


Jamaica vs. Costa Rica
The night begins at the National Stadium in Kingston with Jamaica hosting Costa Rica. Both teams are still in the hunt and have their immediate sights set on drawing closer to fourth place, and the spot in the intercontinental playoff that comes with it. To earn three critical points, Jamaica will need to take inspiration from their run to the 1998 World Cup.

It was in September 1997 when the Reggae Boyz secured their only victory over Los Ticos in World Cup qualification, as Deon Burton scored to secure a 1-0 victory. Jamaica has had two near-misses this window, falling by one goal to Mexico (2-1) and Panama (3-2) and will hope to get a result this time around, while Costa Rica looks to close a seven-point window after a win against Panama and a scoreless draw with Mexico.
Match Officials Jamaica vs. Costa Rica
R: Jair Marrufo (USA)
AR1: Frank Anderson (USA)
AR2: Kathryn Nesbit (USA)
4th Official: Tori Penso (USA)
VAR: Adonai Escobedo (MEX)
AVAR: Tatiana Guzman (NCA)
USA vs. Honduras

The U.S. hosts Honduras at what should be a chilly Allianz Field in Saint Paul, Minnesota. The North Americans will hope to keep a clean sheet for the third consecutive time in a home qualification match against Honduras and extend a four-match undefeated streak against Los Catrachos in World Cup qualifying.

Honduras' last qualification win in the U.S. came in 2001 when current U.S. sporting director Earnie Stewart's double wasn't enough to top Honduras, which got a pair of goals from Milton Nunez and one from Carlos Pavon. Honduras' current attacking stars, like Alberth Elis and Anthony Lozano, will look to take inspiration from those greats and get a win to build on against the second-placed U.S.
Match Officials USA vs. Honduras
R: Oshane Nation (JAM)
AR1: Ojay Duaney (JAM)
AR2: Stephanie-Dale Yee Sing (JAM)
4th Official: Randy Encarnacion (DOM)
VAR: Erick Miranda (MEX)
AVAR: Ricardo Montero (CRC)
El Salvador vs. Canada

First-place Canada travels to El Salvador aiming to extend their unbeaten run to open this round of qualification to 11 matches. Goals from Atiba Hutchinson, Jonathan David and Tajon Buchanan paced Canada to a 3-0 win at BMO Field in September, but Canada hasn't won a WCQ in El Salvador since 1996.

Coming off its first-ever qualification win in Honduras, La Selecta manager Hugo Perez will work to pin the first loss of the cycle on John Herdman's men, building on the Honduras win that snapped an eight-match winless run across all competitions.
Match Officials El Salvador vs. Canada
R: Armando Villarreal (USA)
AR1: Ian Anderson (USA)
AR2: Logan Brown (USA)
4th Official: Reon Radix (GRN)
VAR: Chris Penso (USA)
AVAR: Allen Chapman (USA)
Mexico vs. Panama

The night closes with Mexico and Panama squaring off at the Estadio Azteca. The winner of this match would go into the final window sitting in one of the automatic qualification places for Qatar, so the pressure is on.

Mexico will like what it sees when it looks in the history books, with an 11-match unbeaten run against Panama across all competitions and never having lost to Panama in World Cup qualification. Mexico also has won the last four matches the sides have played in Mexico.

Panama's current generation of attackers will attempt to put their names in the history books next to Jorge Dely Valdes and Luis Tejada, the only Panamanians ever to score at the Azteca in qualification.
Match Official Mexico vs. Panama
R: Drew Fischer (CAN)
AR1: Michael Barwegan (CAN)
AR2: Lyes Arfa (CAN)
4th Official: Pierre-Luc Lauziere (CAN)
VAR: Tim Ford (USA)
AVAR: Benjamin Pineda (CRC)