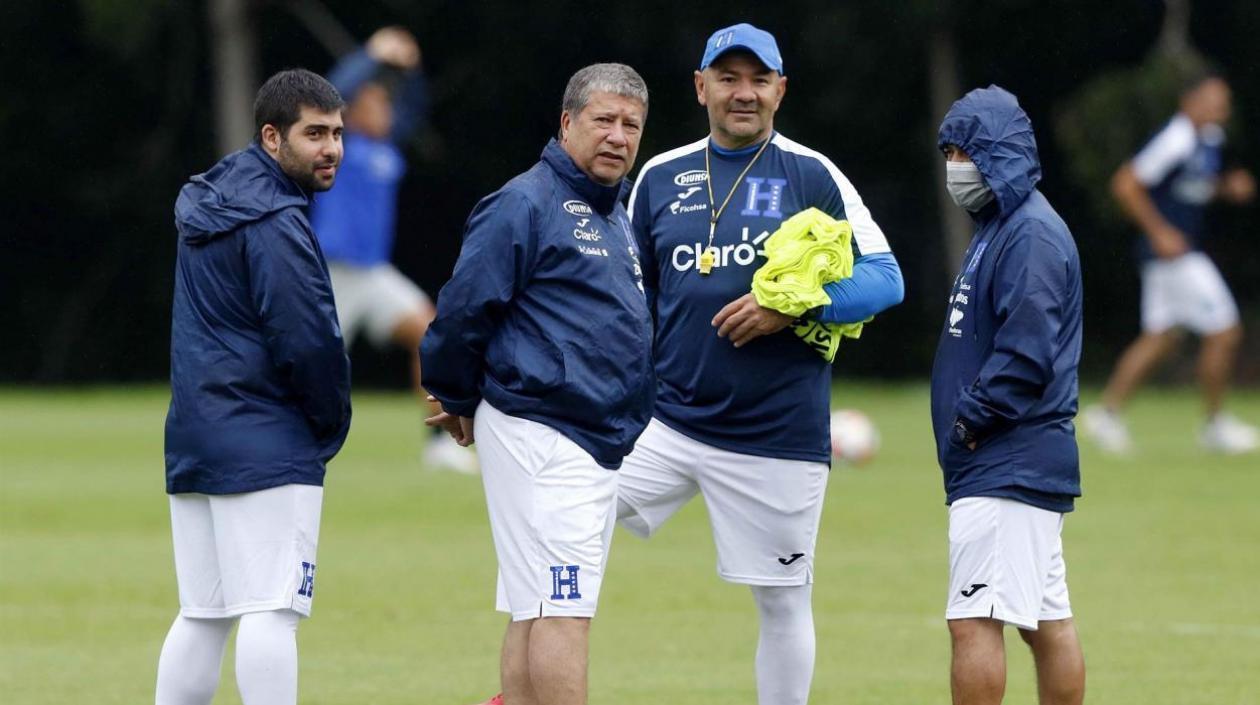 Honduras Coach Gomez: "The team is ready to give their all"
Published on
/ Updated on at
MIAMI, Florida – Honduras might be in a difficult position in the Final Round of Concacaf World Cup Qualifying for Qatar 2022 with three points and eighth place in the eight-team table, but that does not mean they won't be giving it their all in the remaining six matches, beginning with the three-match slate at the end of the month.
The Catrachos welcome in Canada and El Salvador before hitting the road to face the United States. Victories in all three contests could catapult Honduras back into the hunt for a possible spot at Qatar 2022 or a fourth-place finish and a place in the Intercontinental Playoff.
But more than anything, Honduras Head Coach Hernan Dario Gomez says that the next three matches are all about showing the heart and spirit of the Honduran National Team.
"They are three very important games, with the hope that we can get things going because right now we are far away from the Qatar World Cup. We have to show the country that the national team is ready to give it their all and fight for everything," said Gomez in an exclusive interview with Concacaf.com.
Ahead of their January 27 clash with Canada in San Pedro Sula, history shows that Honduras have reason to be optimistic about getting their first win of the Final Round. In their last three meetings with Canada in WCQ on Honduran soil, Honduras have won all three, yet Gomez is acutely aware that a much more talented Canada awaits, even if star fullback Alphonso Davies is unable to play.
"Canada depends more on their collective unit. Right now, we have a work plan that we are incorporating that still isn't quite done, but we will be prepared for Canada. We know that Canada might be the best team right now. The absence of one player is not going to change their style. We are going to do our job and try to get a favorable result for us because we have good enough players," said Gomez.
The man who led Panama to their first ever FIFA World Cup appearance at Russia 2018 is quick to express his admiration for the Honduran players, citing their "technical skills" and that they have long been an important team in the Concacaf region.
But what Gomez says his team needs most of all at this moment is the backing of the Honduran faithful, especially with two straight games at home to open this month's WCQ window.
"We need the support of the Honduran people. The team will give everything. The national team is a representation of the country and I've sent the message asking them to join us in the best way. We are going to put forth our best effort, but we need that confidence and support of the people in this difficult time that we are going through. These are hard-working players, they want to get things going, and in the end, we have to get out the hole that we're in," concluded Gomez.