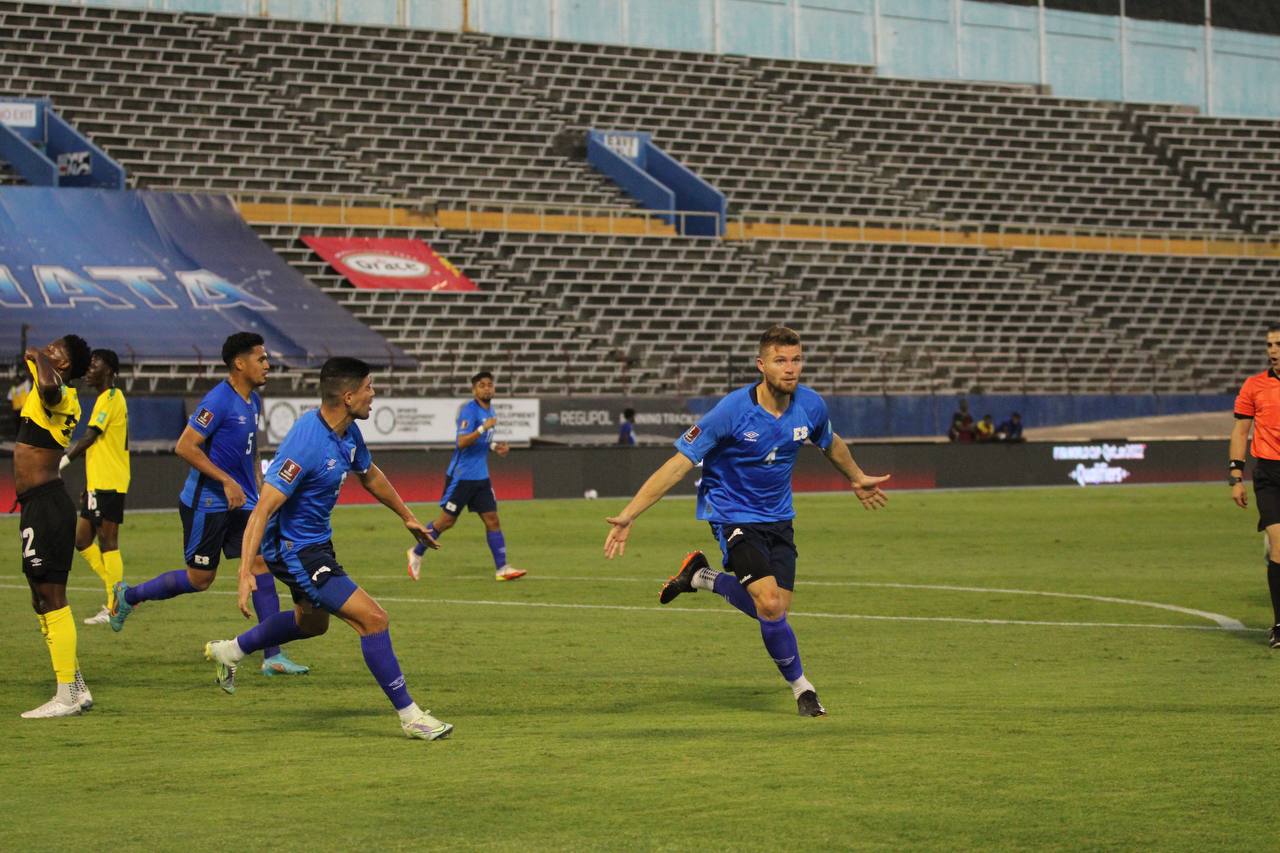 Gray strikes late to earn Jamaica point with El Salvador
Published on
/ Updated on at
KINGSTON, Jamaica – A second half goal from Andre Gray helped Jamaica earn a 1-1 draw with El Salvador on matchday 12 of the Third Round of Concacaf World Cup Qualifying for
Qatar 2022 on Thursday night at the National Stadium in Kingston, Jamaica.
With the result, El Salvador have officially been eliminated from advancing to the World Cup.
There was a nice flow at the start and Leon Bailey looked set to hand Jamaica an early lead in the 6' with a great move around El Salvador GK Mario Gonzalez, but the Aston Villa man failed
to get off a clean shot and it stayed scoreless.
The visitors were glad to take advantage and in the 21' Eriq Zavaleta gave El Salvador a 1-0 lead courtesy of a header off a corner kick.
Back came Jamaica and Ravel Morrison's crack at goal in the 28' looked destined for goal, only
for the ball to ring off the post.
Jamaica kept the pedal to the gas in search of an equalizer and nearly got it through Gray, who
fired over the crossbar in the 56', followed by Daniel Green's header in the 64' that forced Gonzalez into a fingertip save.
The Jamaican goal would finally come, though, in the 72', as Gray finished from inside the area to pull the Reggae Boyz level, 1-1.
Both sides were keen to find a second score, but a late winner was not in the cards, resulting in a second straight 1-1 draw between the two teams.