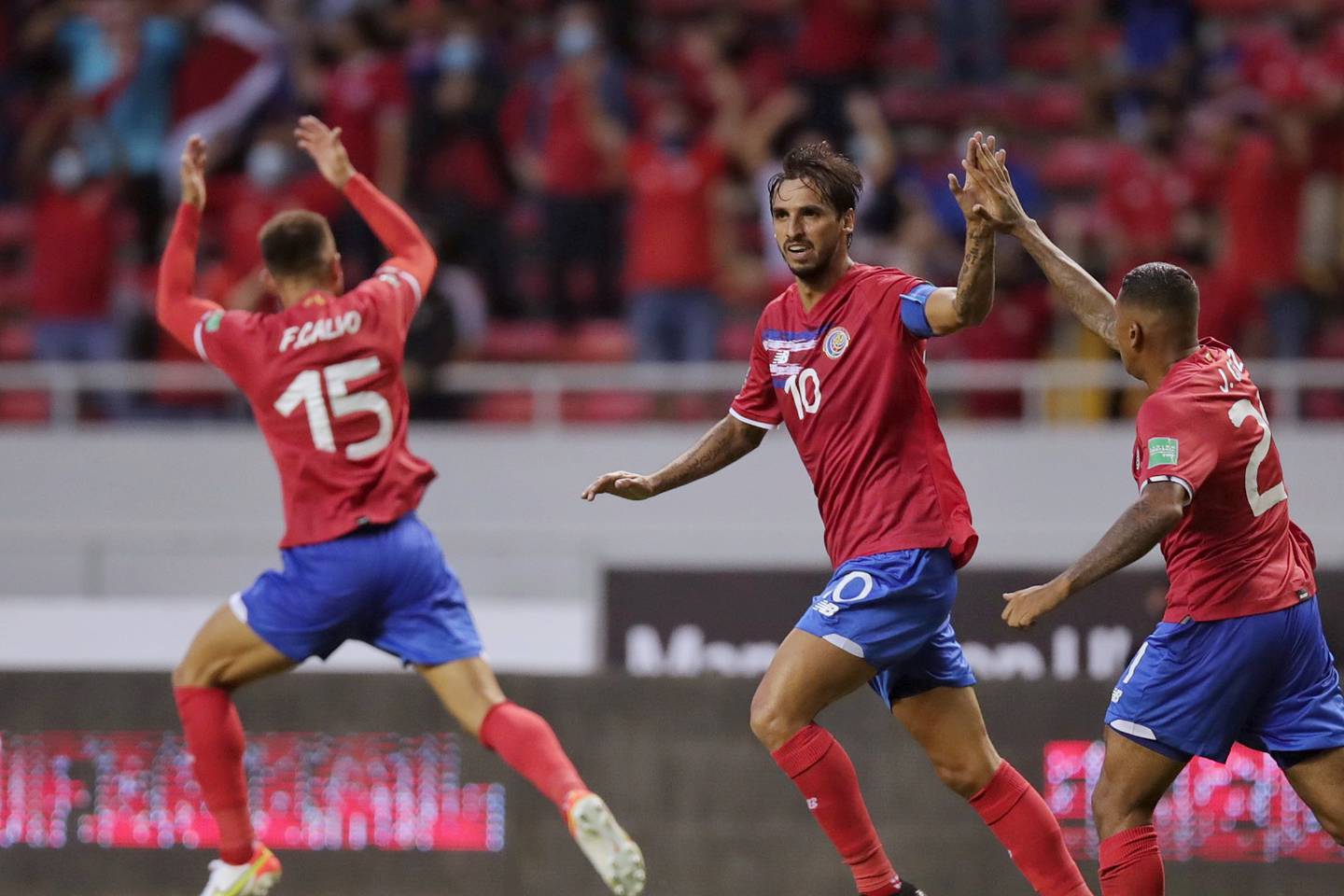 Costa Rica ride Ruiz score to massive win over Panama
Published on
/ Updated on at
SAN JOSE, Costa Rica. - Costa Rica secured a tight win over a regional rival on Thursday at
the Estadio Nacional in San Jose, topping Panama 1-0 thanks to a goal from veteran captain
Bryan Ruiz.

The win means Costa Rica's streak of never losing to Panama at home in World Cup
qualification stays intact, moving to seven victories and a pair of draws.

Panama hoped to break that streak and extend an unbeaten streak of its own with a result,
coming into Thursday having won one and drawn two of the last meetings in qualification. A
number of Panama players were able to get shots off early, but Costa Rica GK Keylor Navas
denied the opportunities.

There was also a big chance for the Canaleros midway through the second half just before
Costa Rica's goal when Panama failed to convert with five players converging on one Costa
Rican defender. Instead, the move ended without the visitors getting off a shot.

The Costa Rican goal then arrived shortly thereafter in the 65th minute. Joel Campbell started
the move, combining with FW Jose Guillermo Ortiz, who turned and shot, but Panama GK Luis
Mejia used two hands to push it away. The rebound fell to Ruiz, however, and while Mejia was
able to get a hand on it, he couldn't keep the shot out.


Panama sought an equalizer and Abdiel Ayarza thought he had leveled the match in second
half stoppage time, but instead saw his header hit Navas' crossbar and stay out.

The victory moves Costa Rica to 12 points through nine matches, two behind Panama which
sits in fourth place -- the slot that would put a team in the intercontinental playoff against the
OFC champion.

Costa Rica heads to Mexico for its next match on Sunday, while Panama will play Jamaica at
home.