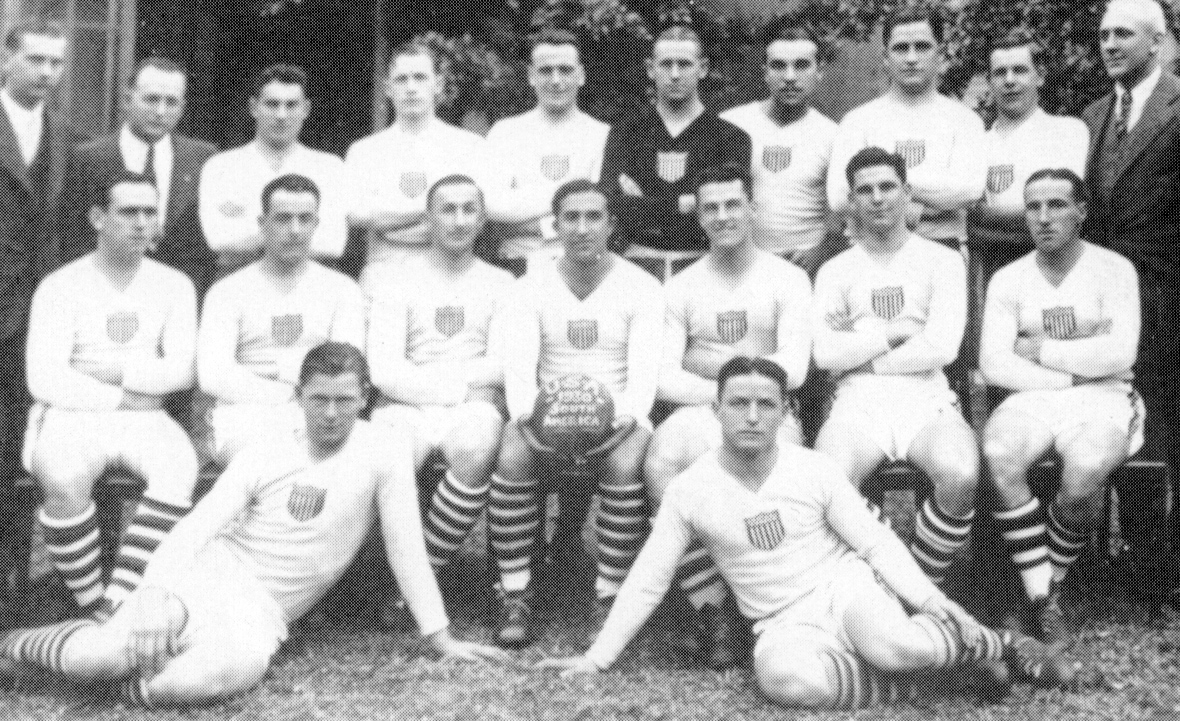 Top moments for Concacaf nations at the FIFA World Cup: 1930-50
Published on
/ Updated on at
MIAMI, Florida – In the history of the FIFA World Cup, Concacaf has held an important place. The region has hosted the tournament three times (1970, 1986, 1994) with the fourth scheduled for 2026.
Concacaf was also an integral part of the very first World Cups, including the inaugural edition in 1930 held in Uruguay.
Uruguay, 1930
In fact, the very first World Cup match involved a Concacaf nation, with Mexico facing France at the Estadio Pocitos in Montevideo. The contest would end 4-1 in favor of the French, but Juan Carreno would earn the distinction as the first ever goalscorer in World Cup history for Mexico.
Just several blocks away at the Estadio Centenario, the United States were taking on Belgium at the same time of the Mexico-France match, and the U.S. would make history by becoming the first Concacaf nation to record a victory in a World Cup when they downed Belgium, 3-0.
The win came courtesy of goals from Bart McGhee, Thomas Florie and Bert Patenaude, the latter becoming the first player to record a World Cup hat trick in the next match in a 3-0 win over Paraguay.
France 1938
Eight years later at the 1938 World Cup in France, another chapter to Concacaf's World Cup history was added by Cuba, who became the first Caribbean nation to appear in a World Cup.
Played in a knockout round format beginning with a Round of 16, Cuba faced Romania at the Stade de T.O.E.C in Toulouse in one of the most dramatic matches at that World Cup. Cuba led late 2-1 thanks to scores from Hector Socorro and Jose Magrina, but a late equalizer from Romania in the 88' set the stage for extra time.
In the additional period, Socorro would tally his second of the day, only to see Romania level things two minutes later to finish in a 3-3 draw. Fortunately for Cuba, they would win the replay, 2-1, four days later to reach the quarterfinals, where they were eliminated by Sweden.
Brazil 1950
The 1950 World Cup in Brazil ranks as one of the most memorable in the tournament, and a big part of that was the 1-0 victory for the U.S. over heavy favorites England.
On the second matchday of Group 2, England arrived into the contest at the Estadio Independencia in Belo Horizonte off a win against Chile, while the U.S. had fallen to Spain in their opener.
England dominated at the start, but Joe Gaetjens would stun the Europeans with a diving header in the 38' to hand the U.S. a stunning 1-0 lead, which they held until the final whistle to earn what is considered one of the biggest World Cup upsets in history.