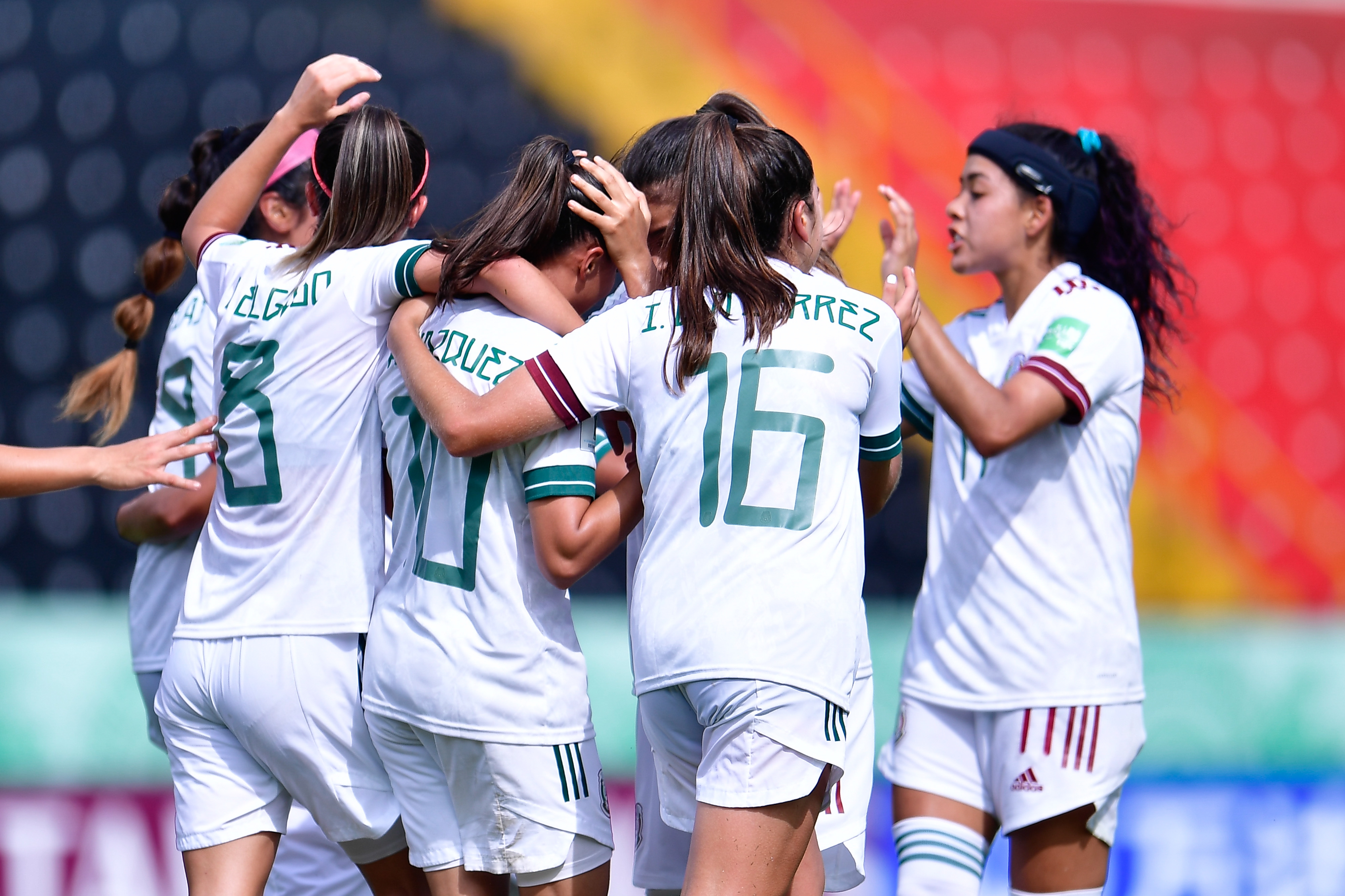 Mexico begin U20 Women's World Cup on positive note
Published on
/ Updated on at
SAN JOSE, Costa Rica – The 2022 FIFA Under-20 Women's World Cup in Costa Rica kicked off on Wednesday with Concacaf nations Costa Rica and Mexico in action.
Mexico's Group B campaign started with a 1-1 draw with New Zealand at the Estadio Alejandro Morera Soto in Alajuela.
El Tricolor enjoyed a very good start and was pelting the New Zealand goal with a bevy of chances in the first half-hour, but nothing that found the back of the net.
Instead, it was the Kiwis who grabbed a 1-0 advantage when a long-range shot deflected off of Carol Cazares and into goal in the 31'.
Mexico would respond though before halftime, as Anette Vazquez was able to poke home a shot amid four New Zealand defenders to bring her side level 1-1 in the 45'.
Mexico stayed on the front foot in the second, but were never able to carve out a second and had to settle for the point.
Host nation Costa Rica saw their tournament open with a 3-1 defeat to Australia in Group A at the Estadio Nacional in San Jose.
The Ticas could not have asked for a better start, as captain Alexandra Pinell put the home fans on their feet in the 19' by scoring from about 40 meters out on a free kick for a 1-0 Costa Rica lead.
But Australia got back on level terms with a Sarah Hunter penalty conversion in the 37' and then took a 2-1 lead just a minute later when Bryleeh Hunter turned in a shot off a bobble in front of goal.
Costa Rica looked to respond in the second half and had a good look from Sheika Scott in the 68' but was unable to get a clean shot on target. Australia took advantage and stretched their lead to 3-1 in the 72' when Kirsty Fenton knocked in a header to complete the scoring.
On Thursday, the U20 Women's World Cup will see the debuts of the United States and Canada.
The U.S. will square off with Ghana in Group D at the Estadio Alejandro Morera Soto, with 2022 Concacaf Women's Under-20 Championship Best Player and Top Scorer hoping for a strong start.
Meanwhile, Canada will duel with South Korea at the Estadio Nacional and will be looking to 2022 CWU20 Top Goalkeeper Anna Karpenko for a strong showing in net.