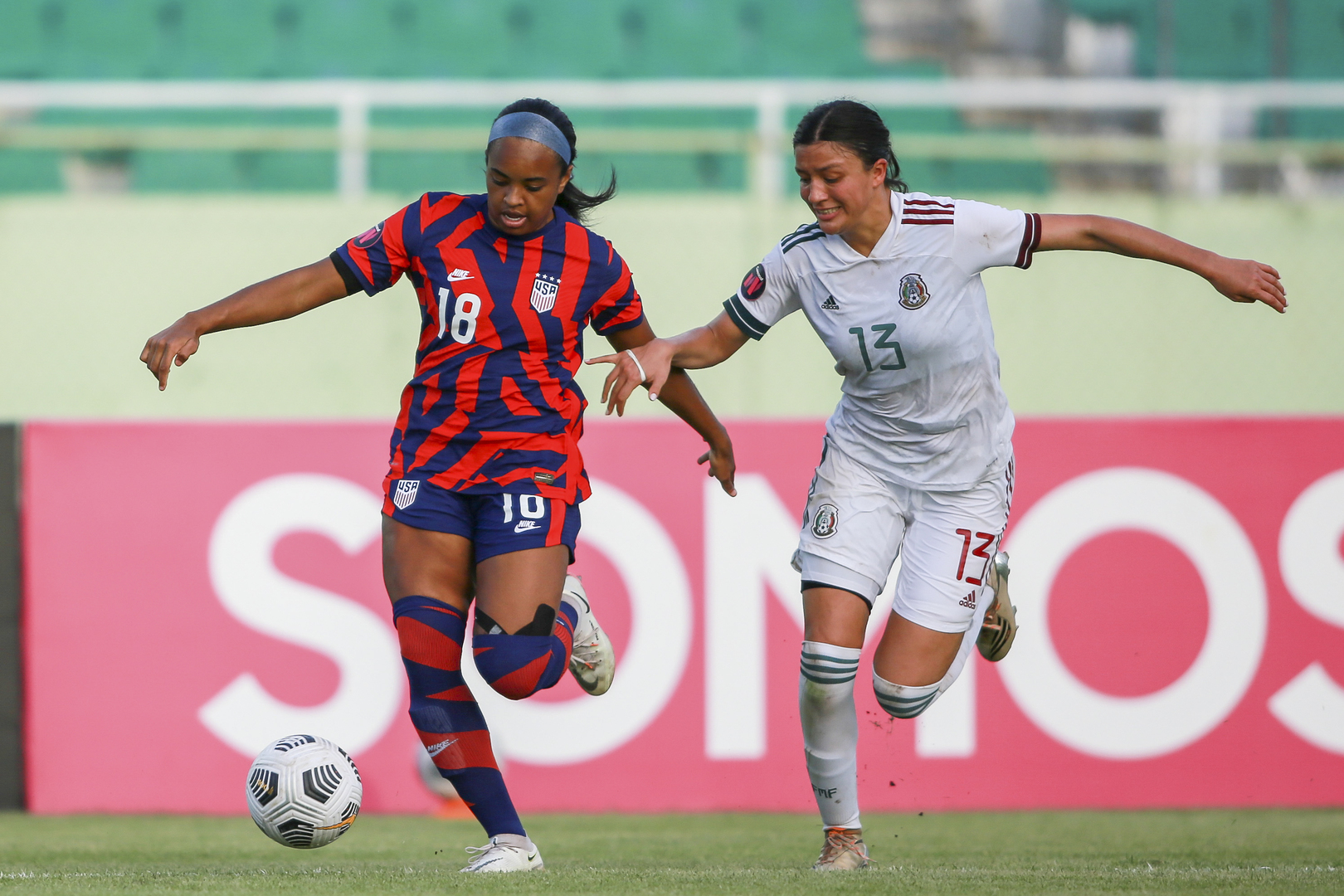 Four Concacaf teams readying for Under-20 Women's World Cup
Published on
/ Updated on at
MIAMI, Florida – The 2022 FIFA Women's Under-20 World Cup in Costa Rica kicks off next Wednesday, August 10 in which four teams from the Concacaf region will be vying to finish as world champions at the Under-20 level.
Host nation Costa Rica, United States, Canada and Mexico will be measuring themselves against the world's best over the course two-and-a-half weeks at both the Estadio Alejandro Morera Soto in Alajuela and the Estadio Nacional in San Jose.
Costa Rica are making their third appearance in the Women's U20 World Cup and their first since 2014. The Ticas have been drawn into Group A and will face Australia, 2018 Women's U20 World Cup runners-up Spain and Brazil.
Costa Rica will open against Australia at the Estadio Nacional on August 10.
For Mexico, this year's tournament will represent their ninth appearance. The best finish to date for El Tricolor were quarterfinal finishes in the 2010, 2012 and 2016 editions. In order to get a crack at bettering those top eight finishes, Mexico will first have to navigate Group B, where Colombia, New Zealand and three-time Women's U20 World Cup champions Germany (2004, 2010, 2014) await.
Mexico, who qualified as the runners-up at the 2022 Concacaf Women's Under-20 Championship, kick off their group stage campaign on August 10 against New Zealand at the Estadio Alejandro Morera Soto.
Thanks to a third-place finish at the 2022 CWU20, Canada are back in the Women's U20 World Cup for the first time since 2016 and will be making their eighth appearance in the tournament. Canada have been slotted into Group C where they will square off against 2016 runners-up France, Nigeria and South Korea.
Canada will begin their tournament on August 11 versus South Korea at the Estadio Nacional.
Past Women's U20 World Cup champions the United States will be seeking their fourth crown (2002, 2008, 2012), beginning in Group D versus reigning Women's U20 World Cup champions Japan, Netherlands and Ghana.
Winners of the 2022 CWU20, the U.S. get started on August 11 against Ghana at the Estadio Alejandro Morera Soto. It is the 10th Women's U20 World Cup appearance for the U.S.