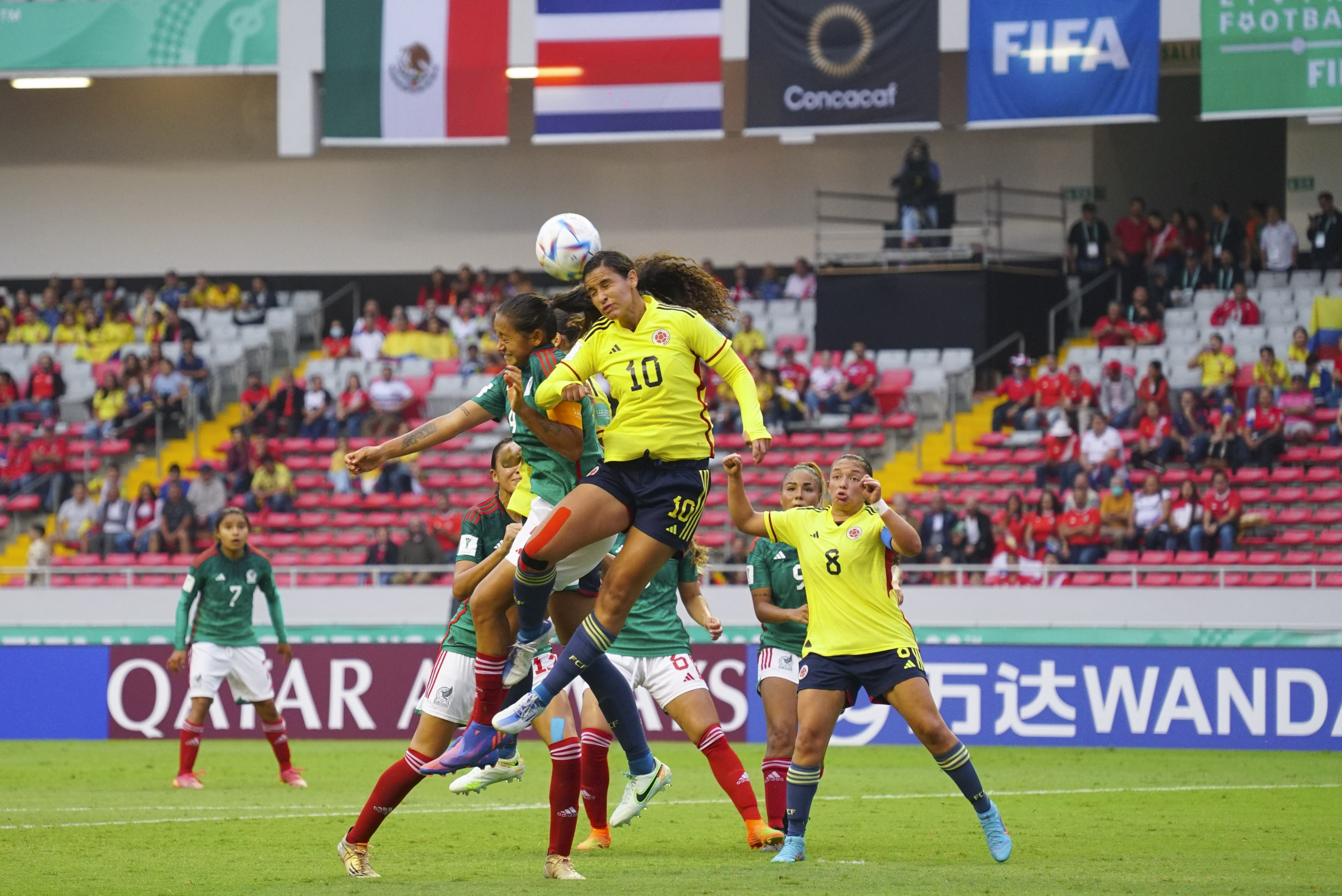 Defensive effort earns Mexico point against Colombia
Published on
/ Updated on at
MIAMI, Florida – The second group stage matches of the 2022 FIFA Under-20 Women's World Cup in Costa Rica took place on Saturday with both the host nation and Mexico in action.
Mexico collected their second straight result in Group B thanks to a strong defensive effort in a 0-0 draw with Colombia at the Estadio Nacional in San Jose.
Mexico had the majority of the scoring chances, including an effort was pinged off the crossbar in the second half. GK Celeste Espino was also a rock in goal, making saves and timely interventions to make sure El Tricolor secured a point.
In the other match of the day for Concacaf nations, host nation Costa Rica suffered a 5-0 defeat to Spain at the Estadio Nacional.
The Ticas enjoyed a good start, with Maria Paula Salas nearly scoring in the 7' with a header that barely sailed over the crossbar, but Spain would gain control and scored a pair of goals before halftime before adding another three in the second half for the win.

Up next will be the United States and Canada back in action on Sunday.
Canada will seek their first points in Group C when they take on France at the Estadio Nacional. Canada fell 2-0 to South Korea in their opening match, while France suffered a 1-0 loss to Nigeria.
In Group D the U.S. will be aiming for a second straight win when they take on the Netherlands at the Estadio Nacional. The U.S. secured their first three points of the tournament in a 3-0 win versus Ghana, while the Dutch succumbed 1-0 to Japan in their opener.