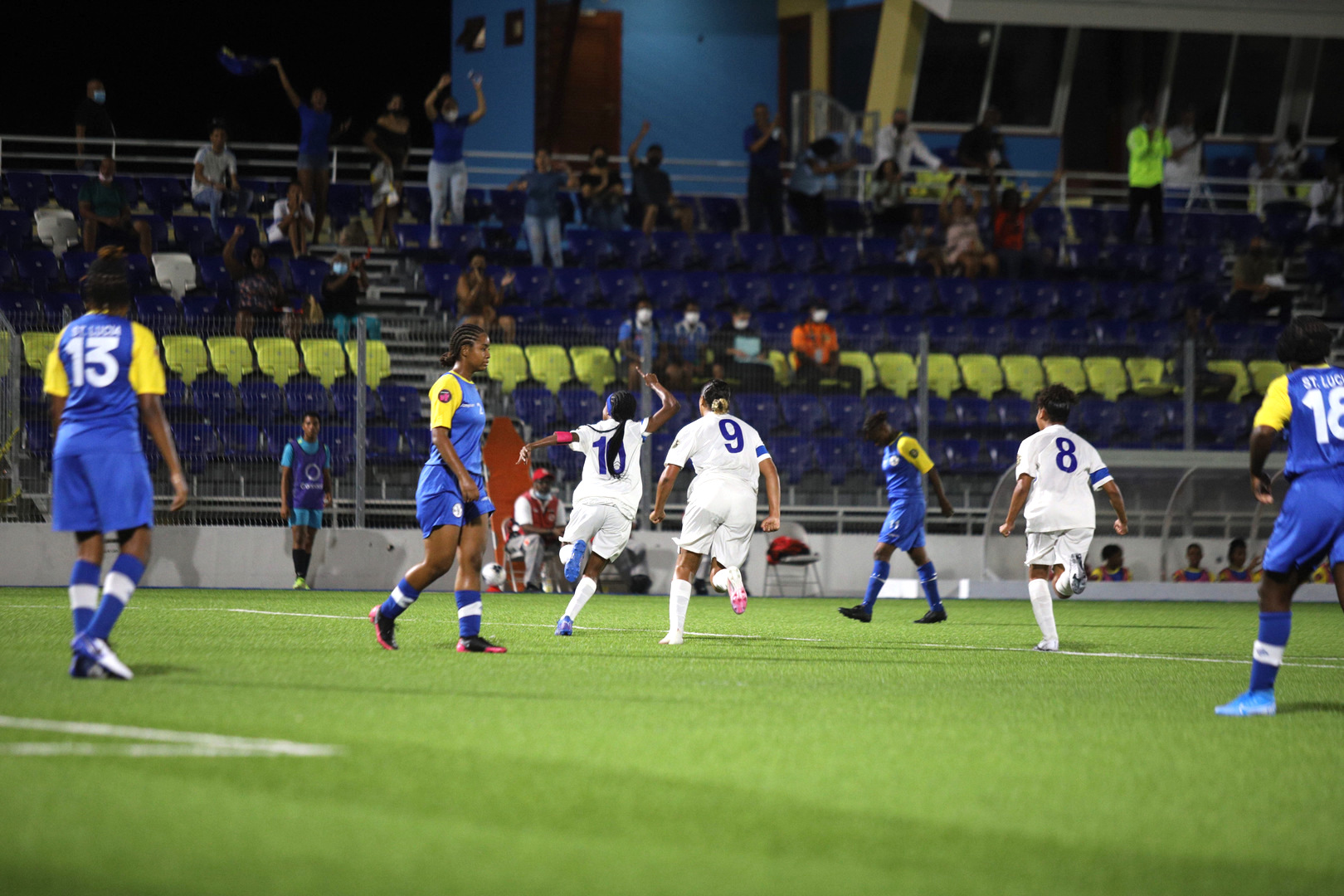 Curacao, Bermuda, Suriname among Day 1 winners at CWU20Q
Published on
/ Updated on at
MIAMI, Florida – The road to the 2022 Concacaf Women's Under-20 Championship began on Monday with the start of CWU20 Qualifying in Curacao.
Among the Day 1 winners were Bermuda, Suriname, Curacao and Cayman Islands.
Suriname got a big effort from Saveira Gallant with two goals to down Grenada 5-2 in Group D play. 
Gallant struck in the 40' and 57' and was joined on the scoresheet by Dareesha Slijngard (16'), Samanie Loe-a-foe (32') and Cady Chin-see-chong (44'). Grenada's two goals came from Ronniellia Bubb (9') and Shaniah Johnson (59').
Bermuda were off to a winning start in Group A after posting a 5-0 triumph over US Virgin Islands. Jahni Simmons (13', 90+4') and Katherine Bean (18', 21') each had a brace, with Jaden Masters (20') also supplying a goal in the clean sheet victory.
The host nation delivered smiles to the home fans, as Curacao downed Saint Lucia 5-2 to rise to first place in Group C.
All five Curacao goals came in the first half, with Taisha Hansen (4', 16') and Sadeyah Rosa (28', 37') each notching a brace and Queenjelly Alexandre (30') chipping in with a goal as well.
Saint Lucia did close out in strong fashion though, scoring their two goals in the second stanza through Arnicka Louis (53') and Cassandra Shepherd (90+4').
The day's action was rounded out in Group B, as the Cayman Islands earned a 2-0 victory against Bahamas.
Molly Kehoe supplied all the scoring for the Cayman Islands, with scores in the 45' and 70' for a crucial three points to first place in the group.