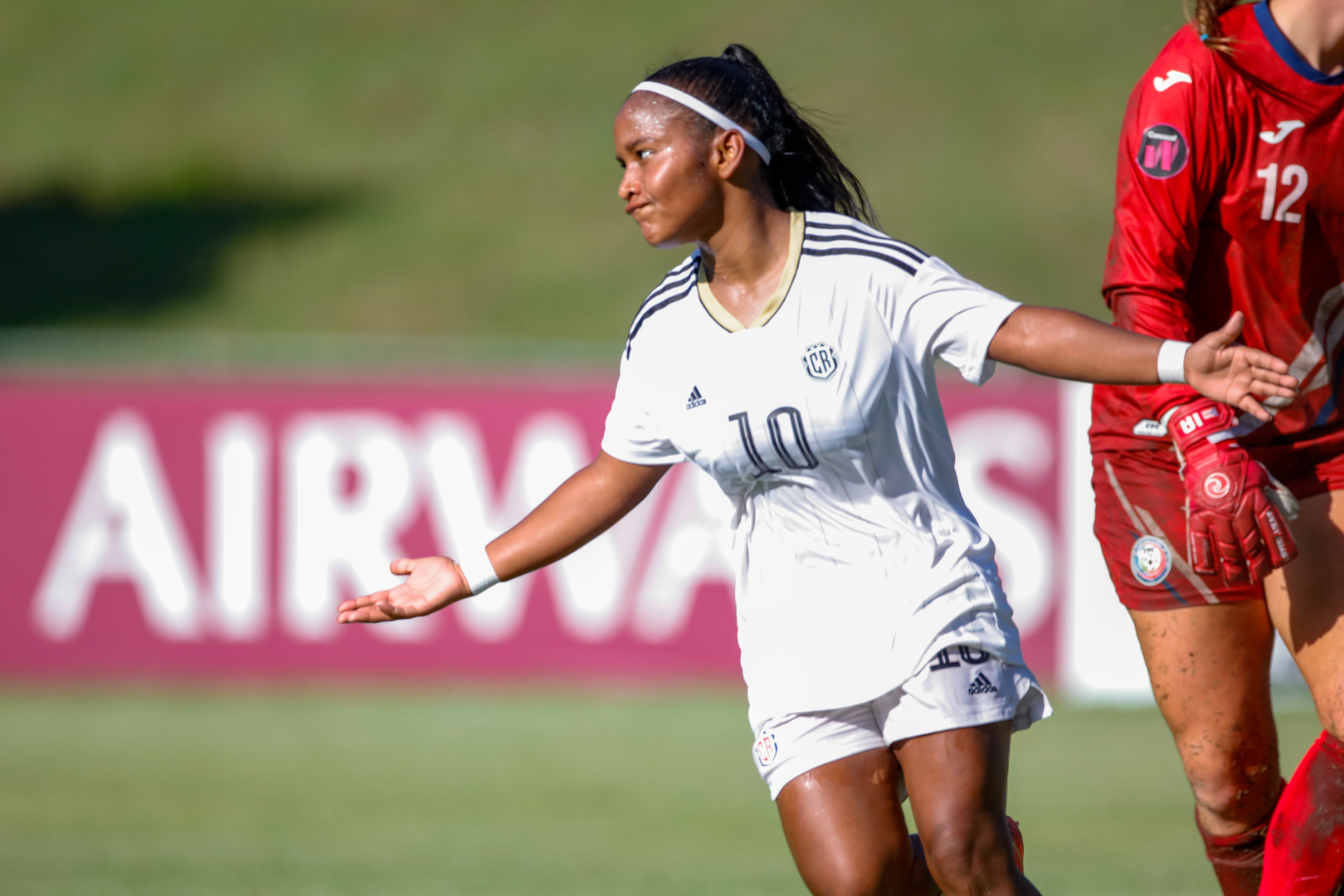 Costa Rica, Mexico claim victories to open CWU20
Published on
/ Updated on at
SAN CRISTOBAL – The 2023 Concacaf Women's Under-20 Championship in the Dominican Republic kicked off on Thursday, with both Costa Rica and Mexico claiming victory in their opening matches.
The day started with Costa Rica and Puerto Rico squaring off at the Estadio Panamericano in Santo Domingo and there were plenty of fireworks, with Costa Rica using a strong finish to secure a 7-3 victory. 
Sheika Scott got the Ticas off to a good start with a goal in the 7' and Priscilla Rodriguez made it 2-0 in the 19'. But Puerto Rico had an answer and pulled a goal back at 2-1 in the 41' through Enasia Colon.
First half stoppage time proved kind to Costa Rica, as Yoselin Fonseca and Veronica Matarrita contributed goals in the 45+2' and 45+5' to make it 4-1 to Costa Rica at the break.
Back came the Boricuas and just after the hour mark the scoreline stood at 4-3 after goals from Kennedy Garcia in the 55' and Colon's second of the day in the 61'.
Costa Rica absorbed the punches and answered back late, with Scott scoring her second in the 87', followed by Monserrat Diaz in the 90' and a third from Scott in the 90+4' to complete her hat trick and the 7-3 Costa Rica victory.
The nightcap at the Estadio Panamericano saw Mexico down host nation Dominican Republic 4-0.
El Tricolor could not have asked for a better start, as Tatiana Flores made it 1-0 in just the second minute of play.
Giselle Espinoza then doubled the lead to 2-0 in the 39'.
The home side tried to pull a goal back, but late scores from Natalia Colin in the 80' and Hailey Gordon in the 83' nailed down the three points for Mexico.