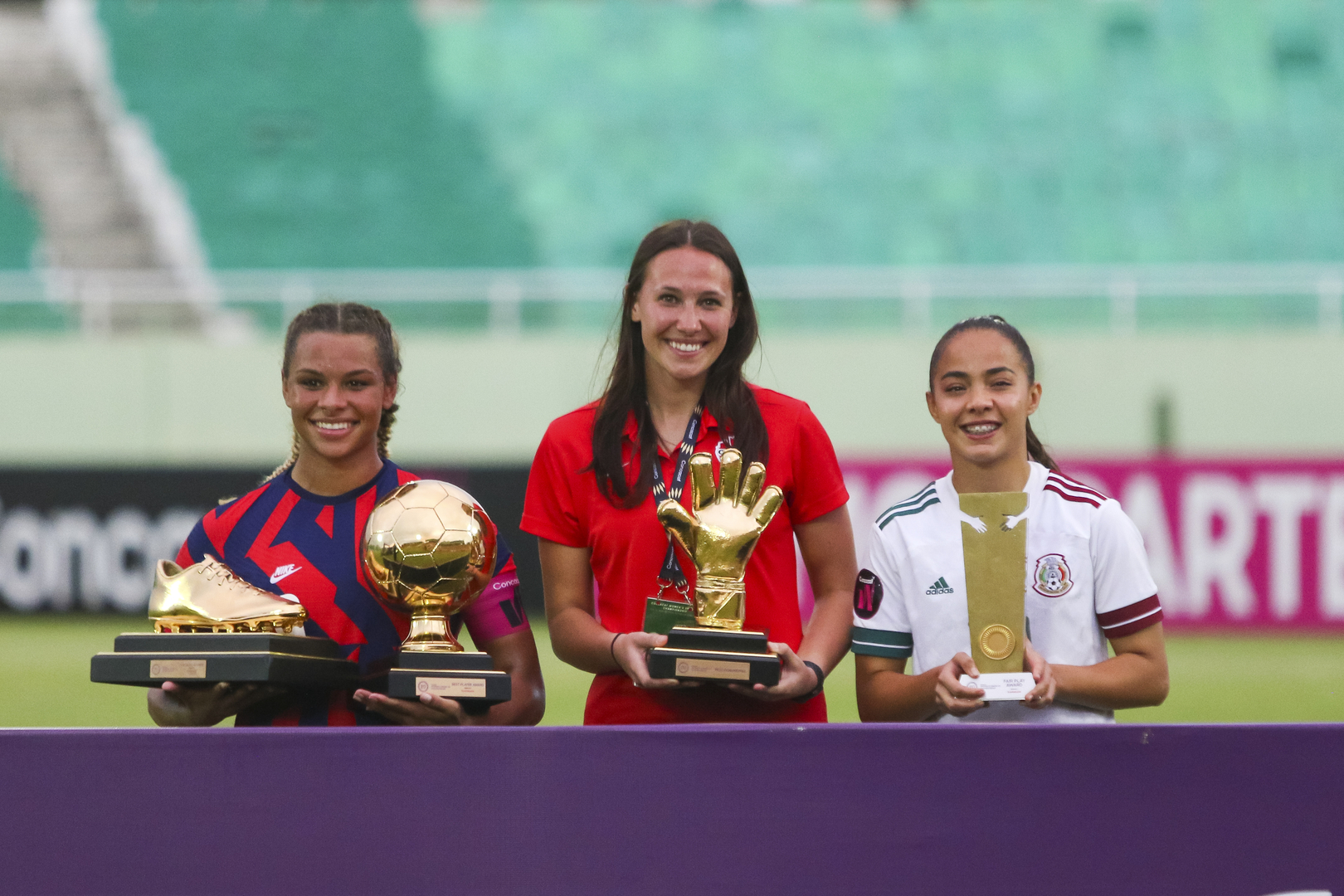 Cooper earns Best Player, Top Scorer honors at CWU20
Published on
/ Updated on at
SANTO DOMINGO, Dominican Republic – The 2022 Concacaf Women's Under-20 Championship in the Dominican Republic has concluded following the 2-0 victory for the United States over Mexico in Saturday's Final at the Estadio Olimpico Felix Sanchez in Santo Domingo.
There were a number of standout performances over the two weeks at both the individual and collective levels, with the following players and teams earning top distinctions.
Fair Player Award presented by Scotiabank: Mexico
---
Best Goalkeeper: Anna Karpenko, Canada
Karpenko appeared in five matches at the CWU20, keeping a clean sheet in four matches and conceding just one goal. Karpenko's efforts in goal helped Canada to a Third-Place finish and a berth in the 2022 FIFA Women's Under-20 World Cup in Costa Rica.
---
Top Scorer, presented by Qatar Airways: Michelle Cooper, United States
Cooper pocketed the Top Scorer Award presented by Qatar Airways after scoring eight goals in six games for the U.S.
Among the highlighted performances for Cooper was a hat trick in the 14-0 win over Suriname in the Round of 16, a brace in the 7-0 triumph over Puerto Rico in the semifinals to help secure a 2022 FIFA Women's Under-20 World Cup berth and then the opening goal in Saturday's Final.
---
Best Player Award, presented by Scotiabank: Michelle Cooper, United States
Cooper saved her best for the most crucial stage of the tournament for the U.S., scoring seven of her eight goals in the knockout round.
Cooper was one of two U.S. players, along with Talia DellaPeruta, to score in every U.S. knockout stage match, including her winning goal in the Final.