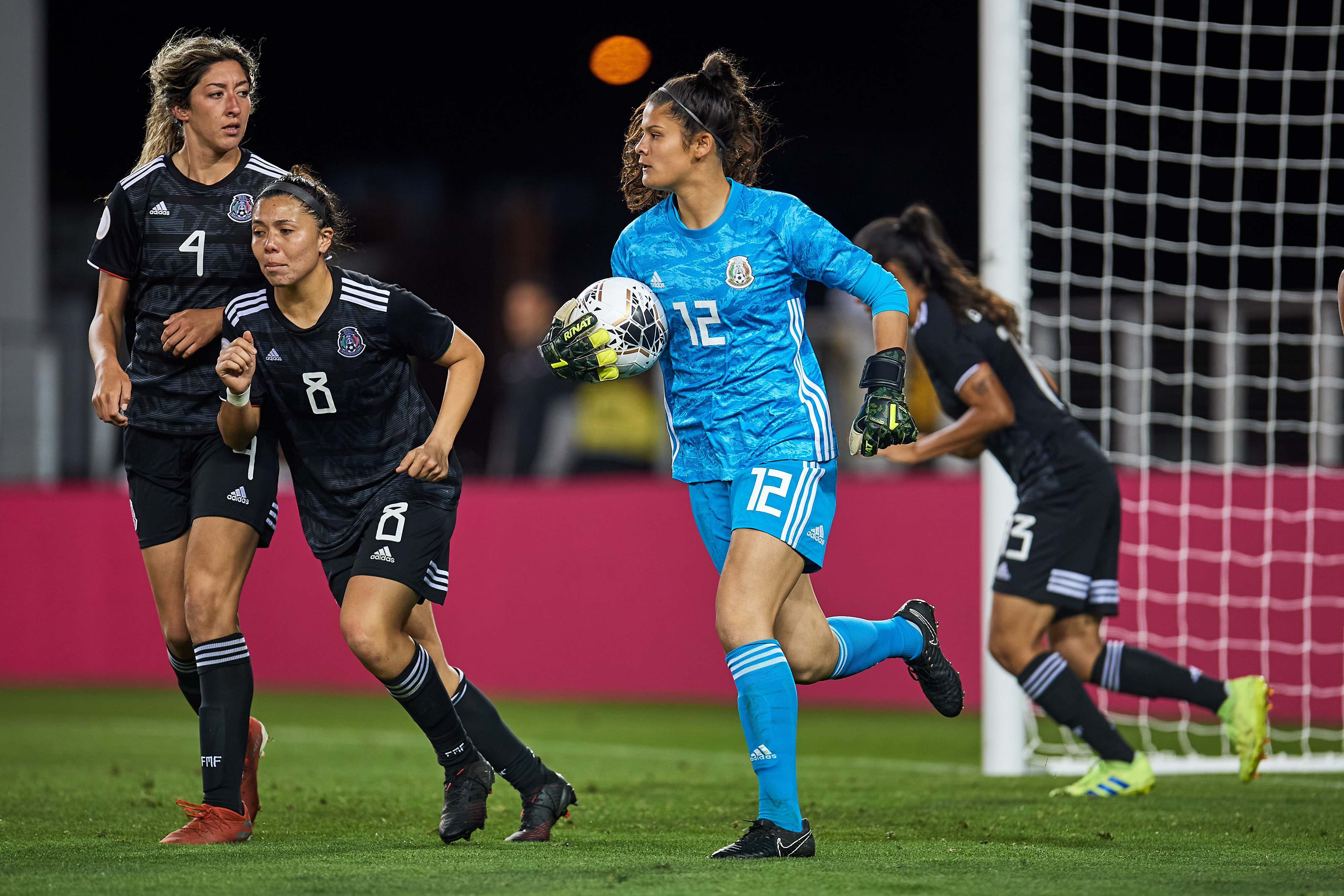 A star on all levels: The rise of Mexico GK Emily Alvarado
Published on
/ Updated on at
MIAMI, Florida – This Friday at 7:00 PM ET, Concacaf will be airing a re-broadcast of the 2018 Concacaf Women's Under-20 Championship semifinal between Mexico and Canada, followed by the 2018 CU20W Final between Mexico and the United States. Both matches will be shown on Concacaf's Facebook and YouTube pages, plus the Concacaf App.
While the 2018 CU20W will long be remembered for Emily Alvarado's heroics, the Mexico GK had been starring for El Tricolor many years prior.
At the young age of 15, Alvarado already had the look of a veteran when she led Mexico to the title at the 2013 CU17W, stopping two penalty kicks in a semifinal shootout win over the U.S. and then doing the same in a penalty shootout victory over Canada to help Mexico earn their first CU17W title.
Alvarado would go on to play in net for Mexico at the 2014 FIFA Under-17 World Cup in Costa Rica, recording two clean sheets as El Tricolor reached the quarterfinals.
Based on her performances, Alvarado was named to the Mexico squads for both the 2014 FIFA Under-20 World Cup in Canada and the 2015 FIFA Senior Women's World Cup in Canada in which she was the youngest player on the Mexico roster.
She would return to the Under-20 Women's World Cup two years later in 2016 with Mexico and this time played in all three of Mexico's group stage matches, registering one clean sheet to lead her team to the knockout round.
Five years after making history with Mexico at the CU17W, Alvarado would achieve the same feat at the 2018 CU20W by stopping two penalty kicks in both the semifinals against Canada and in the Final against the U.S. to help earn Mexico its first ever CU20W crown, resulting in Golden Glove and Best XI honors for the El Paso, Texas native.
After adding another three matches to her FIFA Under-20 Women's World Cup resume at France 2018, Alvarado solidified her place as the GK for the Mexico Senior Women's National Team, as she featured in three matches for El Tricolor earlier this year at the 2020 Concacaf Women's Olympic Qualifying Championship.
At age 22 and with a wealth of international experience already under her belt, Alvarado is poised to be Mexico's leader in net for many years to come.