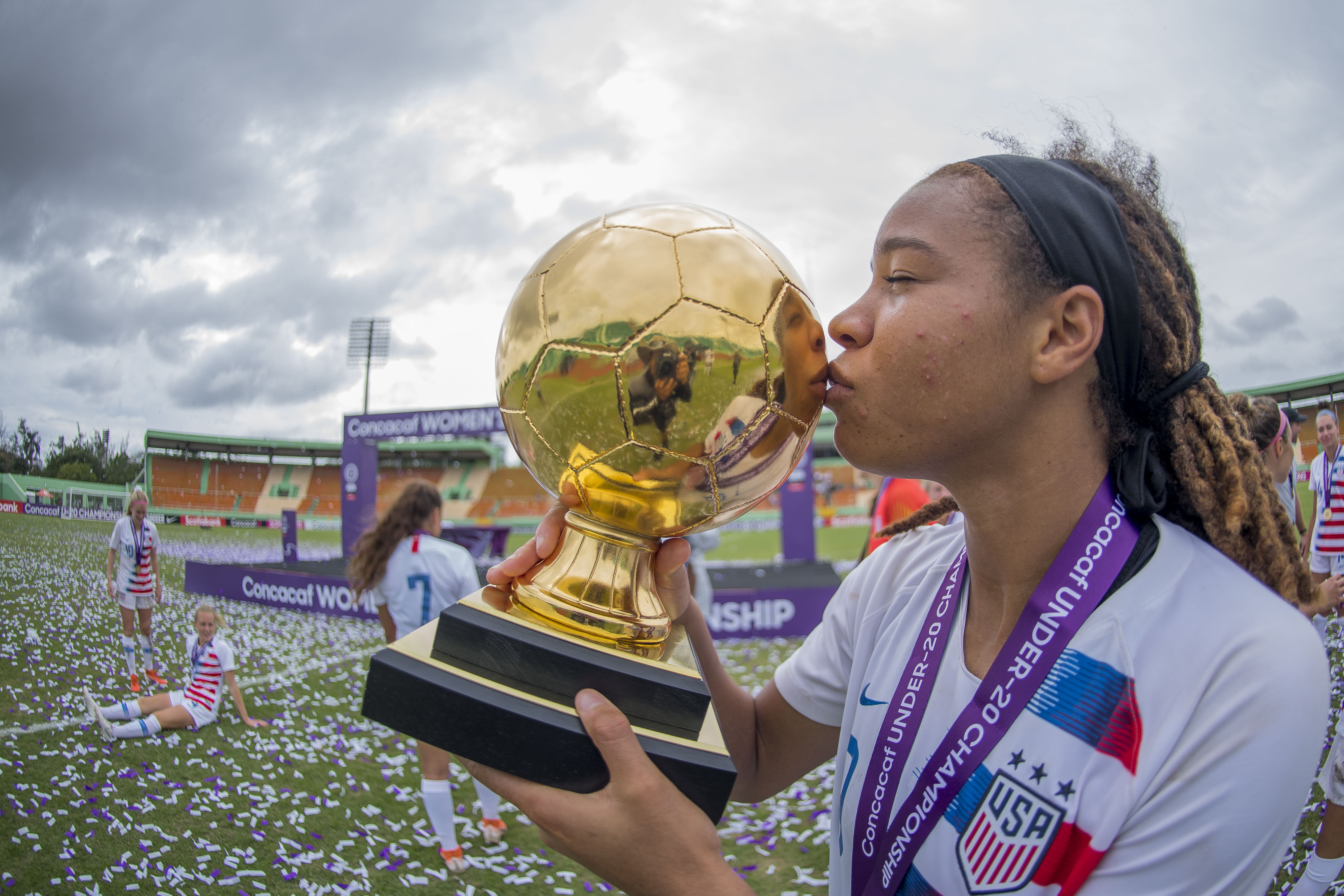 2020 Concacaf Women's Under-20 Championship individual awards
Published on
/ Updated on at
SANTO DOMINGO, Dominican Republic - Following the United States' 4-1 victory over Mexico in the Final of the 2020 Concacaf Women's Under-20 Championship, Concacaf announced the competition's individual awards.
Mexico GK Wendy Toledo, who registered two clean sheets during the tournament, was the winner of the Golden Glove Award.
Melchie Dumornay of Haiti took home Golden Boot honors for the 14 goals she scored in the tournament, including goals in all six of Haiti's matches. The 16-year-old registered two hat-tricks and also had a four-goal performance in Haiti's 12-0 Round of 16 victory against Barbados.
Rounding out the individual awards is Golden Ball winner Mia Fishel of the United States. Fishel finished the 2020 CUW20 as the second-leading scorer with 13 goals, including a brace in Sunday's Final.
FAIR PLAY
United States
GOLDEN GLOVE
Wendy Toledo, Mexico
GOLDEN BOOT
Melchie Dumornay, Haiti
GOLDEN BALL
Mia Fishel, United States