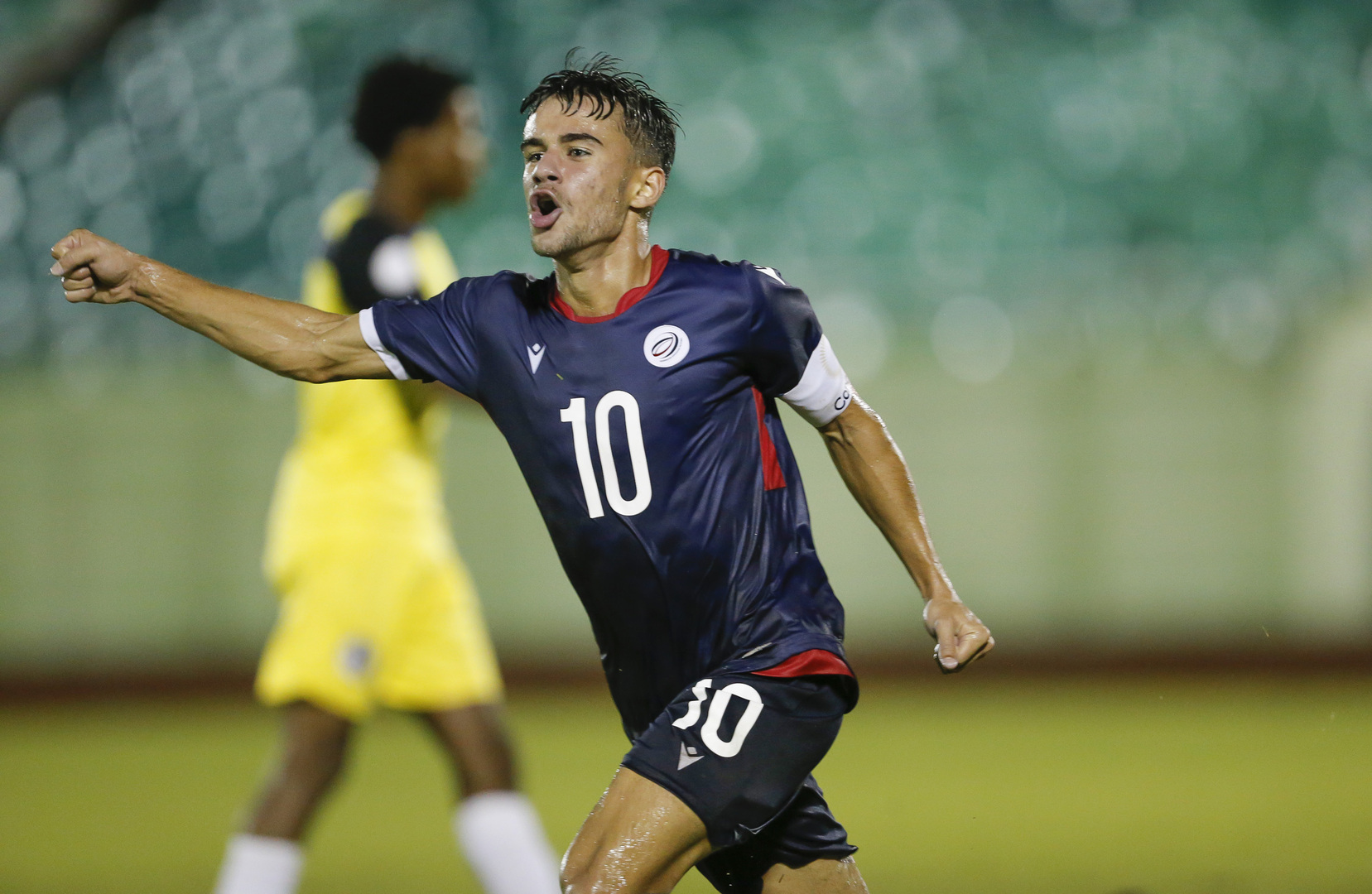 Dominican Republic reach 2022 CMU20 with dramatic comeback
Published on
/ Updated on at
MIAMI, Florida – A dramatic two-goal comeback in the final minutes earned host nation Dominican Republic a 2-2 draw with Saint Lucia and a spot in next year's 2022 Concacaf Men's Under-20 Championship, as CMU20Q wrapped up on Saturday. 
With Dominican Republic on 9 points and Saint Lucia on 7 points to start the day, Group B looked set to go the way of Saint Lucia, who held a 2-0 lead heading into the final minutes thanks to a brace from Caull Keegan with goals in the 28' and 45'.
But the Dominican Republic never threw in the towel, beginning with a Jason Joseph goal in the 88' to make it 2-1. The electricity could be felt throughout the Felix Sanchez Olympic Stadium in Santo Domingo and the home side fed off that energy by scoring the decisive goal through Edison Azcona in the 90+4' to earn the 2-2 draw that sends them to the 2022 CMU20.
Play in Group B on the day started with Belize topping Anguilla 4-0. Kevin Higinio started things off in the 19' before Daijon Daniels notched a brace with goals in the 38' and 61'. An own goal in the 90+1' then rounded out the scoreline for the Central Americans.
Curacao are the winners of Group A after downing Grenada 4-2. With both teams level on nine points heading into the encounter, things were wide open, but Curacao would take over just before halftime with goals from Rayhim Inesia in the 42' and Naygiro Sambo in the 45'. Keanu Does made it 3-0 with a goal in the 46', but Grenada would pull one back through Deanroy Phillip in the 59'.
Curacao regained their three-goal advantage with a second score from Sambo in the 77', but Grenada kept things interesting with a Keishon Clarke goal in the 82'. In the end though, Curacao would hang on for the victory to book their place in the 2022 CMU20.
The day started with the British Virgin Islands closing CMU20Q in very strong fashion with a 1-0 win over Dominica, to take third place in Group A. Two days after picking up their first three points of the tournament in a 1-0 win versus Sint Maarten, a Jake Forbes goal in the 39' earned British Virgin Islands a second straight victory.
The winner of each group of the Qualifiers will participate in the championship in the round of 16 Curacao, Dominican Republic, Puerto Rico and Nicaragua earn their spots to the next edition of the Under-20 Championship.