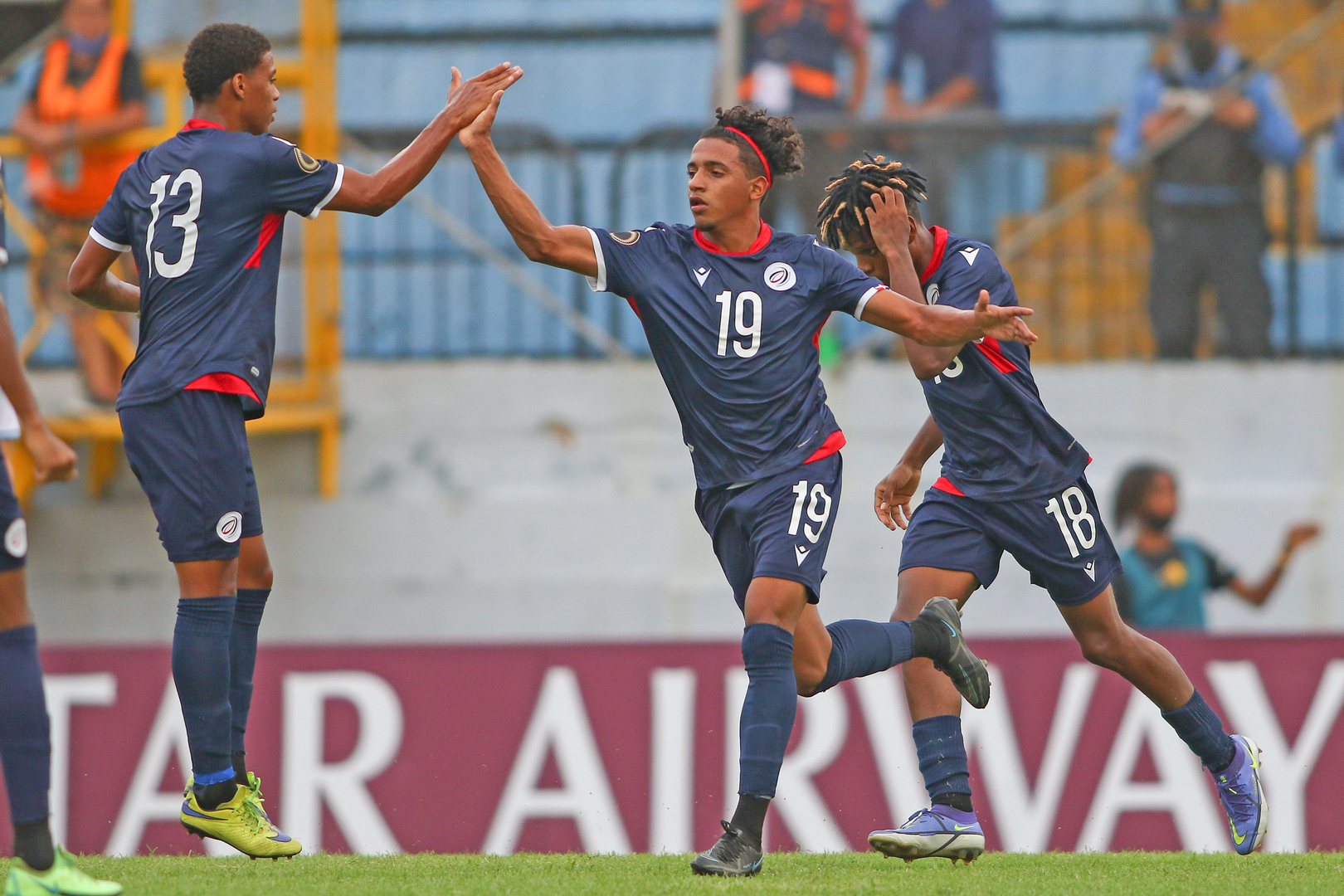 Dominican Republic outlast Guatemala to reach Paris 2024
Published on
/ Updated on at
SAN PEDRO SULA – The Dominican Republic have qualified for the 2024 Paris Olympics after defeating Guatemala 4-2 in a penalty shootout following a 2-2 draw on Friday in the semifinals of the 2022 Concacaf Men's Under-20 Championship in Honduras at the Estadio Morazan in San Pedro Sula.
It is the first ever Olympic berth for the Caribbean side, who will also be competing in their first ever World Cup at any age level at next year's FIFA Men's Under-20 World Cup in Indonesia. 
It continues a remarkable run for the Dominican Republic, who qualified for the Championship via last November's CMU20 Qualifiers and have now eliminated three sides on their way to a U20 World Cup spot, a trip to Paris in 2024 and a place in the CMU20 Final on Sunday.
It was a rocky start, though, for the Dominican Republic, as Guatemala grabbed a 2-0 lead at the half-hour mark after goals in the 23' and 29'.
The Chapines broke the deadlock through Arquimides Ordonez, who scored his fifth goal of the tournament by smacking in a header off a cross from the right for a 1-0 Guatemala lead.
Ordonez was in the mix again on the second goal six minutes later when his poked effort took a deflection off the leg of Dominican Republic DF Sebastian Manon and rolled into goal, giving Guatemala a 2-0 advantage.
The lead held until halftime, but things took a turn in the second stanza, as the Dominican Republic stormed back with two goals in just three minutes. 
Guillermo De Pena made it 2-1 in the 62' with a powerful right-footed finish into the top left corner of net, before Edison Azcona's bouncing shot beat Guatemala GK Jose Aguirre in the 64' to even things at 2-2.
Each side had looks at a winner before the end of regulation, but could not capitalize, resulting in extra time. In the additional frame, neither team could find the finishing touch for a third goal, meaning a penalty shootout was needed to determine who would claim the Olympic ticket.
From the spot, the Dominican Republic proved the better of the two, with GK Xavier Valdez making a key save and Adhonys Maria converting the winning kick for a 4-2 penalty shootout win and a ticket to the 2024 Paris Olympics.
Penalty Shoot outs
DOM Thomas Jungbauer 1-0 
GUA Mathius Gaitan x 
DOM Angel Montes De Oca x 
GUA Daniel Cardoza 1-1 
DOM Edison Azcona 2-1 
GUA Jonathan Franco 2-2 
DOM Guillermo De Peña 3-2 
GUA Arquimides Ordoñez saved 
DOM Adhonys Maria 4-2