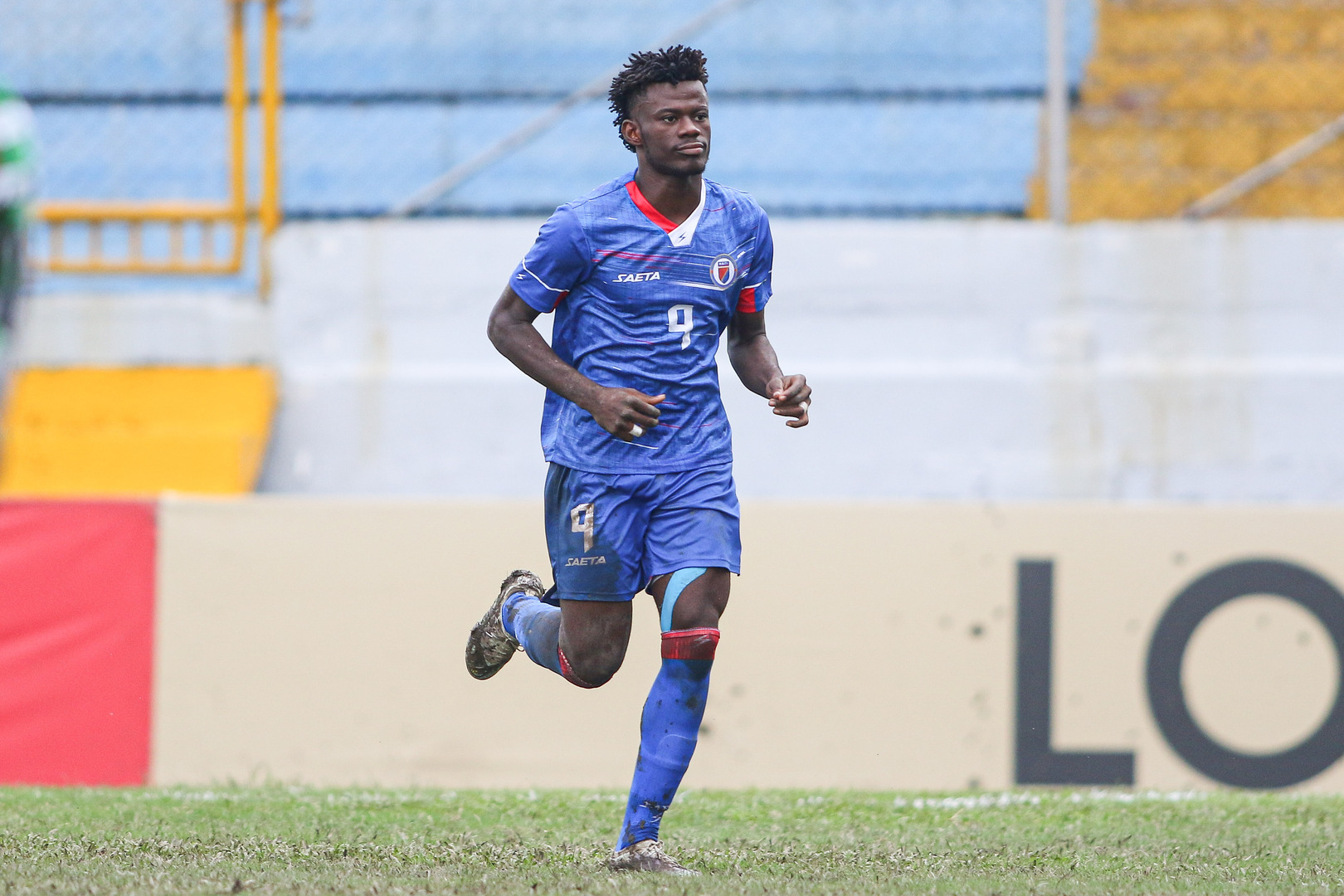 Complete performances earn Haiti, Guatemala first wins
Published on
/ Updated on at
SAN PEDRO SULA, Honduras – Both Haiti and Guatemala secured their first wins of the 2022 Concacaf Men's Under-20 Championship in Honduras, as play in Group F and Group G resumed on Tuesday.
El Salvador 4 Aruba 1
The day started in Group G at the Estadio Nacional in Tegucigalpa where El Salvador took down Aruba 4-1.
The Caribbean side started the brighter of the two and scored their first goal of the CMU20 through Terick Monsanto for a 1-0 lead in the 11'. It was a lead that Aruba held until the waning moments of the first half, as Jonathan Esquivel levelled for the Cuscatlecos from the penalty spot in the 45+4' for a halftime score of 1-1.
The second half was all El Salvador, with Eduardo Rivas tallying the go-ahead goal in the 53' and then Javier Mariona completing the 4-1 scoreline with goals in the 76' and 84' to seal the three points for El Salvador.
Guatemala 3 Panama 1
Guatemala rebounded from their opening loss with El Salvador to take a 3-1 victory against Panama in the second game of the day in Group G.
Allan Juarez had the Chapines in front 1-0 in the 17' with a goal, only for the Canaleros to pull even in the 35' through Leonel Tejada. Things look destined to remain that way going into the halftime break, only for Guatemala to find a goal from Arquimides Ordonez in the 45+3' with a fine left-footed finish. 
That goal gave Guatemala the momentum and they were able to tack on a third in the 69' on a clever free kick from Carlos Santos to complete the 3-1 scoreline.
Haiti 3 Suriname 0
Meanwhile, at the Estadio Morazan in San Pedro Sula, Haiti used a strong second half to put the clamps down on Suriname 3-0 in Group F action.
Suriname started well and had two shots hit the woodwork in the first half, but the second half saw Haiti come into their own and it was 1-0 in the 48' when Steevenson Jeudy thumped home a header.
A Suriname red card in the 53' opened things up even more for Haiti and Les Grenadiers took full advantage, with Jeudy scoring his tournament-leading fourth goal in the 59' and then Adelson Belizaire capping the 3-0 final with a score in the 63'.
Mexico 5 Trinidad and Tobago 0
The day's final game in Group F was another triumph for Mexico, this time in a 5-0 final against Trinidad and Tobago in which four different players found the back of the net for El Tricolor.
Antonio Leone opened the scoring in the 28' before Bryan Gonzalez made it 2-0 at halftime with a score in the 45+2. Goals from Esteban Lozano in the 48' and 80' sandwiched a Jonathan Perez score in the 53' in another commanding win for Mexico.