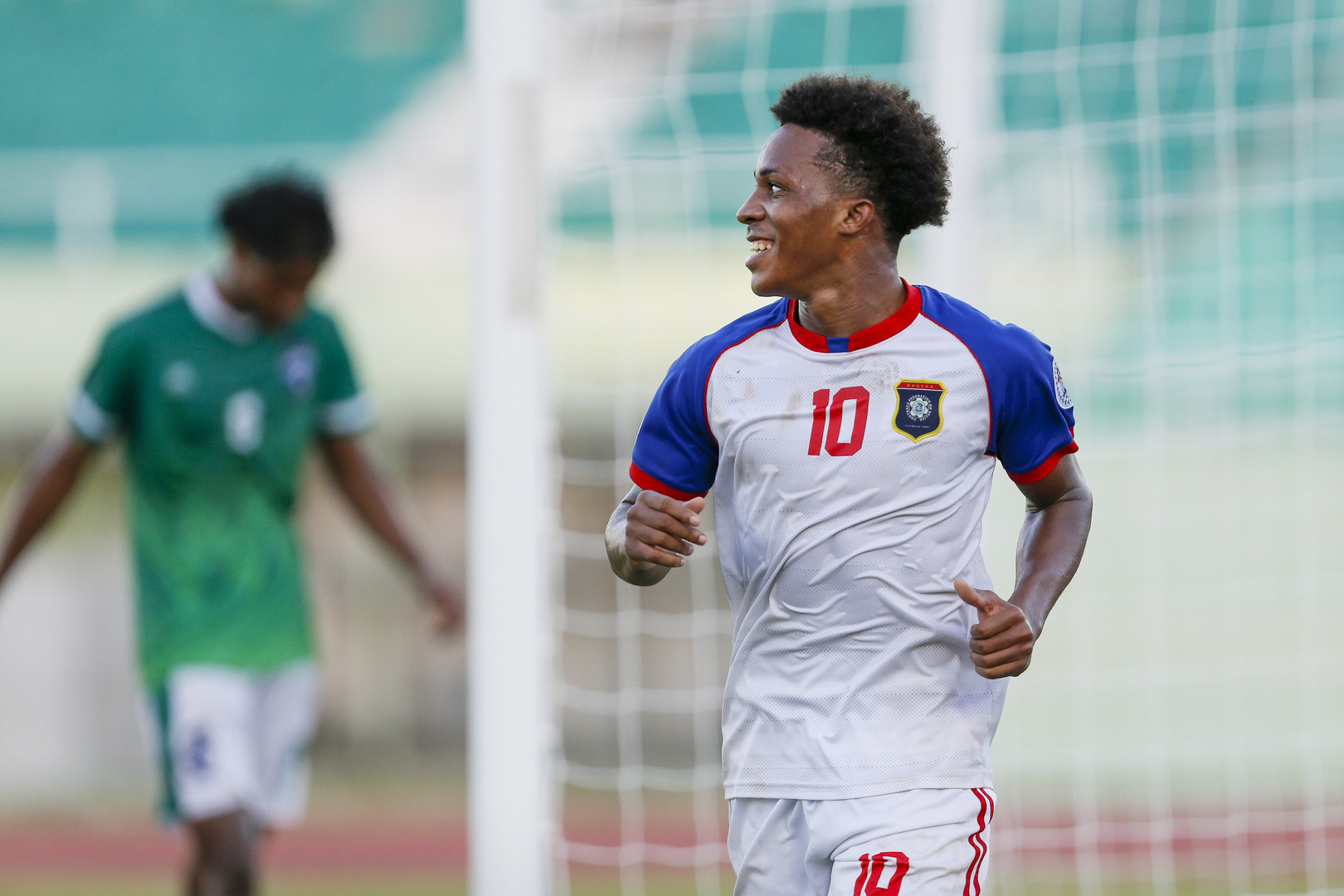 Belize, Grenada flex scoring muscles in CMU20Q
Published on
/ Updated on at
MIAMI, Florida – The teams in Group A and Group B returned to the field of play on Tuesday in 2022 Concacaf Men's Under-20 Championship Qualifying in the Dominican Republic, with Belize and Grenada among the teams flexing their scoring muscles.


Sint Maarten 2 Dominica 0 
In Group A, the day started off with Sint Maarten collecting their first win of the tournament in a 2-0 final over Dominica. Jean Jacques Craane scored in the 37' before Reshawn Eustace polished off the three points with a goal in the 88'.
Grenada 4 British Virgin Islands 0 
Later in the day, Grenada found their scoring stride with four different players finding the back of the net in a 4-0 win against British Virgin Islands, lifting the Spice Boys to first place in the group. Keishon Clarke (27'), Aquil Lawlite (33'), Ogiste Lemoud (45+2') and Benjamin Ettienne (67') netted the goals.
Belize 6 Saint Martin 1 
In Group B, Belize found their scoring touch in a 6-1 triumph over Saint Martin. A brace from Eldon Reneau (31', 83') led the way for the Central Americans, who also got scores from Tyrese Augustine (14'), Daijon Daniels (15'), Kevin Higinio (45+1') and Jaden Dubon (75') on top of a Saint Martin own goal (35').


Saint Lucia 3 Anguilla 0 
The day was then rounded out by Saint Lucia's 3-0 victory over Anguilla. Goals from Brandon Sandiford (30') and Daneo Caroo (71'), plus an own goal, lifted Saint Lucia to the three points and first place in the group.
Coming up on Wednesday, both Group C and Group D will come to a close.
In Group C, Barbados will face Saint Vincent and the Grenadines, followed by Puerto Rico against Bermuda. Bermuda, Saint Vincent and the Grenadines and Puerto Rico are all still alive to win the group.
In Group D, U.S. Virgin Islands will clash with Cayman Islands, while Guyana and Nicaragua will battle in a match to decide the group winner, with the Pinoleros only needing a draw to advance.