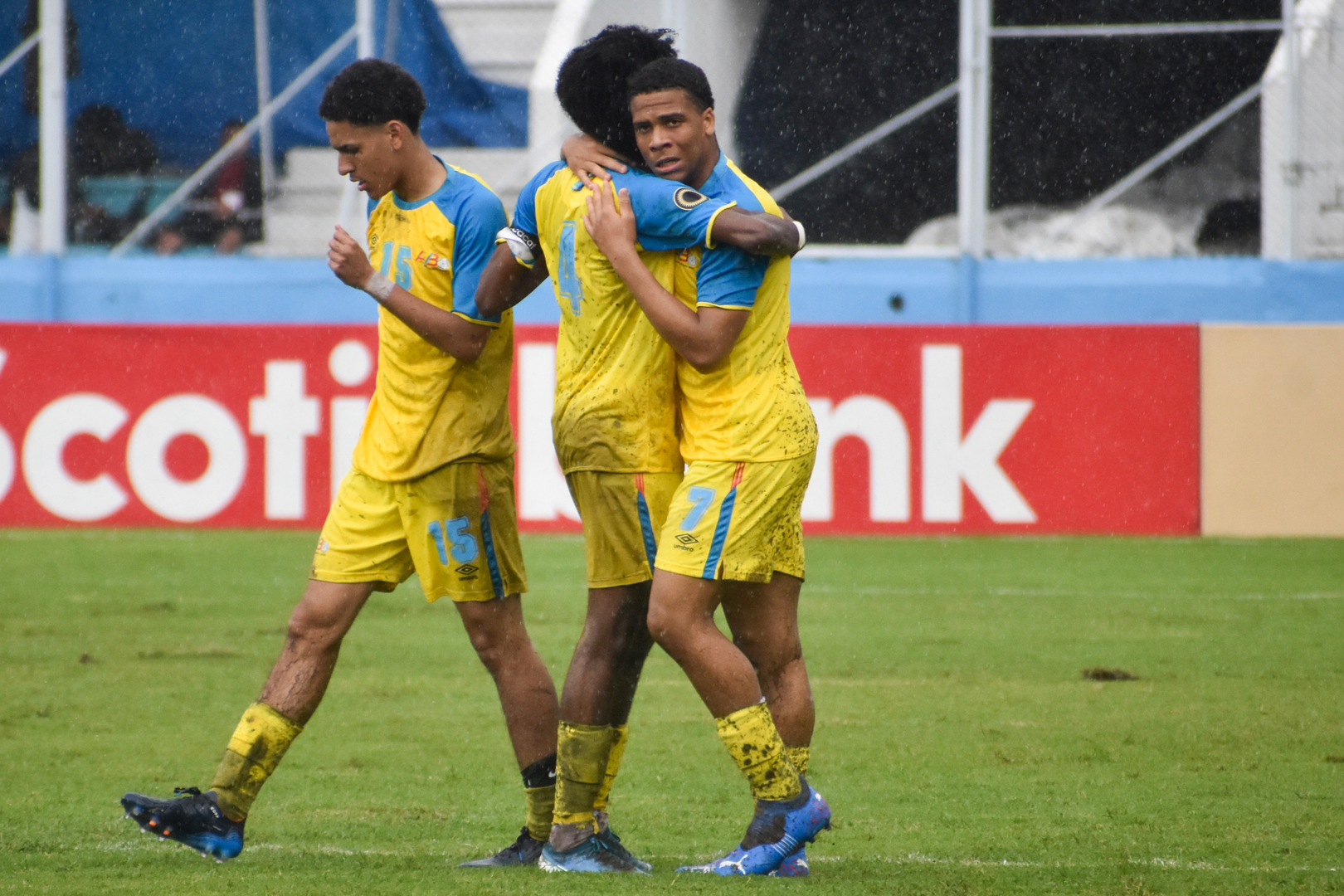 Aruba, Suriname chase Round of 16 berths as group stage ends
Published on
/ Updated on at
SAN PEDRO SULA, Honduras – The group stage of the 2022 Concacaf Men's Under-20 Championship in Honduras wraps up on Thursday with the teams in Group F and Group G putting a bow on the round-robin action.
Aruba vs Guatemala
The teams in Group G will return to the Estadio Nacional in Tegucigalpa, beginning with Aruba taking on Guatemala.
Despite two losses to open the tournament, Aruba still have a chance of advancing if they can defeat the Chapines and make up six goals of goal difference. There is also a possibility of catching Panama should the Canaleros fall by a heavy margin to El Salvador.
Terick Monsanto scored Aruba's first goal of the tournament in the 4-1 loss to El Salvador and will be out to find the back of the net again on Thursday. Meanwhile, Guatemala were very impressive in a 3-1 win over Panama on Tuesday in which Arquimides Ordonez scored his second goal of the tournament.
It will be the second CMU20 meeting between the two sides, the first coming at Jamaica 2015 in a 2-0 Guatemala win.
El Salvador vs Panama
The day's second game in Group G will see El Salvador take on Panama, with a first-place finish in the sights of the Cuscatlecos. A draw at a minimum would be enough to get the job done for El Salvador, while Panama could also finish first with a win by a three-goal margin.
Both sides have their share of playmakers. Panama can look to Javier Betegon and Leonel Tejada, who have two goals each, while El Salvador's Javier Mariona has two goals.
These two teams have met three previous times in the CMU20, with 1-0 Panama wins in 1962 and 2018 book-ending an El Salvador 3-1 victory in 2013.
Trinidad and Tobago vs Suriname
The Estadio Olimpico Metropolitano in San Pedro Sula will be the site for the two final matches in Group F, starting with Trinidad and Tobago squaring off with Suriname in the second ever CMU20 contest between the two; the first being a 2-0 Suriname win in 2018.
The Soca Warriors are in third place with one point after a 5-0 loss to Mexico, while Suriname are fourth following their 3-0 defeat to Haiti.
However, a win for Suriname would be enough to secure a place in the Round of 16. Suriname have yet to score in the tournament, while Trinidad and Tobago have four goals under their belt, including a pair from Nathaniel James.
Mexico vs Haiti
The group stage will then end with Mexico dueling with Haiti, as El Tricolor only need a draw to lock down first place. In the CMU20 era, it will be the second meeting between the teams, the first a 1-1 draw in 2015.
Esteban Lozano has seemingly done it all for Mexico thus far, with three goals and three assists, while rising star Steevenson Jeudy of Haiti leads the tournament in scoring with four goals.
Game Notes Group F and Group G 
GUA vs ARU PAN vs SLV TRI vs SUR MEX vs HAI
Download