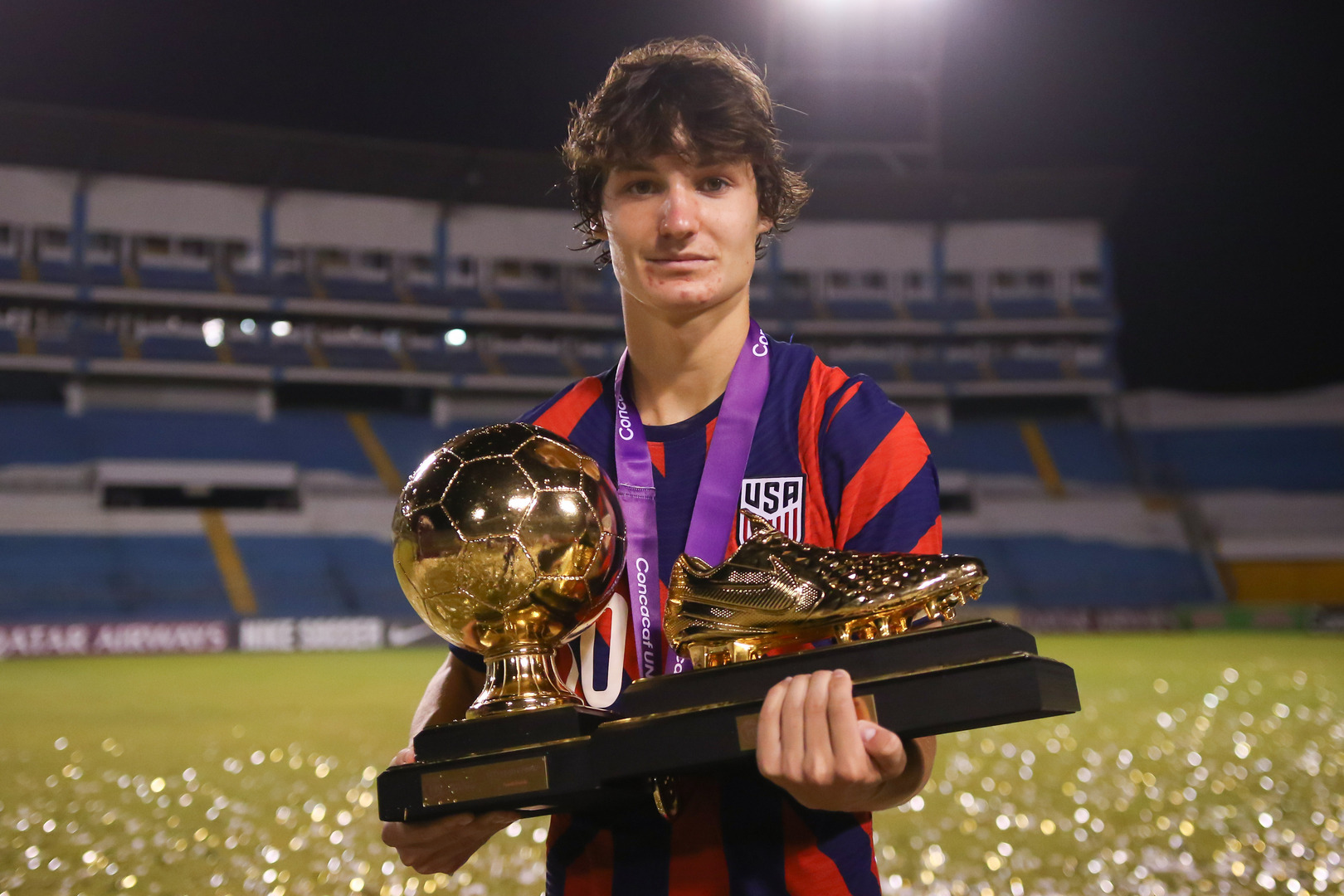 Aaronson earns Best Player, Top Scorer honors at CMU20
Published on
/ Updated on at
SAN PEDRO SULA, Honduras – The 2022 Concacaf Men's Under-20 Championship in Honduras has concluded following the 6-0 victory for the United States over the Dominican Republic in Sunday's Final at the Estadio Olimpico Metropolitano in San Pedro Sula.
There were a number of standout performances over the two weeks at both the individual and collective levels, with the following players and teams earning top distinctions.
Fair Player Award presented by Scotiabank: Dominican Republic
Best Goalkeeper: Christopher Brady, United States
Brady appeared in six of the seven matches for the U.S. and recorded five clean sheets, including all four knockout round matches, culminating with the 6-0 win in the Final against the Dominican Republic on Sunday.
Top Goal Scorer, presented by Qatar Airways: Paxten Aaronson, United States
Aaronson finished the tournament with seven goals, winning Top Goal Scorer honors with his
performance in Sunday's Final in which he scored a brace to catapult over Marco Aceituno of
Honduras and U.S. teammate Quinn Sullivan (6 goals).
Best Player Award, presented by Scotiabank: Paxten Aaronson, United States
Not only did Aaronson pour in seven goals to lead the tournament in scoring, but he was also a
playmaker throughout, registering an assist and taking 17 shots, making him a headache for
any opposing defense. Aaronson opened the tournament with a brace in the 10-0 win versus
Saint Kitts and Nevis, but did most of his damage in the knockout rounds, scoring both goals in
the 2-0 quarterfinal victory versus Costa Rica, the opening score in the 3-0 semifinal win against
Honduras and another two goals on Sunday.