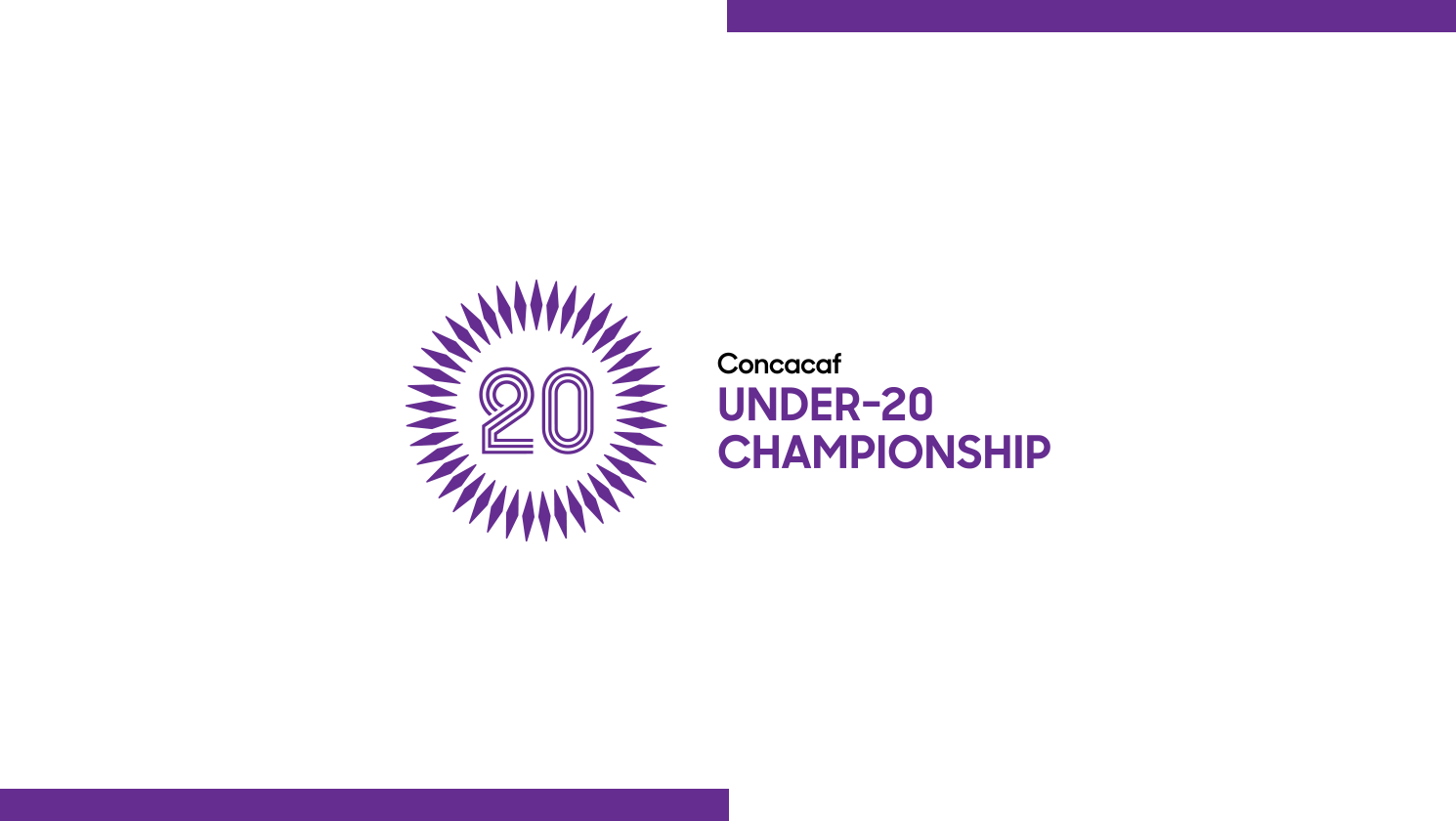 2022 Concacaf Men's U-20 Championship kickoff times confirmed
Published on
/ Updated on at
Tournament will combine the region's 2023 FMU20WC and 2024 Summer Olympics qualifying into a single event
Fans will be able to follow and enjoy the competition on TUDN | ViX (USA), Televisa (Mexico), One Soccer (CAN), ESPN (Caribbean and Central America)
Miami, FL – Concacaf has confirmed the kickoff times for the 2022 Concacaf Men's U-20 Championship (CMU20C). The tournament is scheduled to take place in Tegucigalpa and San Pedro Sula, Honduras, from June 18 to July 3, 2022.
In September of 2021 the Confederation announced a new streamlined approach for this important tournament, which will see the region's FIFA U-20 World Cup and Olympic qualification processes combined into a single event. Additionally, by reorganizing it as a summer competition, federations should have more opportunities to select their best young players.
The 2022 CMU20C will be disputed in two rounds, beginning with a 16-team group stage. After round robin play (June 18-23), the top three teams in each group will advance to the knockout stage, joining the four best teams from the 2021 Concacaf Men's U-20 Qualifiers.
The knockout stage, including the round of 16 (June 25-26), quarterfinals (June 28-29), semifinals (July 1), and final (July 3) will all be played in San Pedro Sula, in a single match direct elimination format.
At the conclusion of the CMU20C quarterfinals, the four semifinalists will guarantee a spot in the 2023 FIFA Men's Under-20 World Cup, while the finalists will also qualify for the 2024 Paris Summer Olympic Games.
To view the competition's schedule, please click download below:
2022 Men's Concacaf Under-20 Championship Schedule
Download
Fans will be able to follow and enjoy the competition through the Confederation's TV partner networks, including TUDN | ViX (USA-Spanish), Televisa (Mexico), One Soccer (CAN), ESPN (Caribbean and Central America), and multiple partners around the world. For other territories, the event will be available on the Official Concacaf App (all subject to territory restrictions).
The official draw for the 2022 CMU20C took place on Thursday, March 3. The draw results are as follows:
Group E: United States, Cuba, Canada, Saint Kitts and Nevis
Group F: Mexico, Haiti, Trinidad and Tobago, Suriname
Group G: Panama, El Salvador, Guatemala, Aruba
Group H: Honduras, Costa Rica, Jamaica, Antigua and Barbuda
2021 CMU20Q took place from November 5-13, 2021, in Santo Domingo, Dominican Republic. 18 men's U-20 teams participated (all ranked 17 and below based on the Concacaf Men's U-20 Ranking) and were divided into two groups of five teams and two groups of four teams. After group stage play, the four group winners, Curacao, Dominican Republic, Puerto Rico, and Nicaragua, earned a spot in the 2022 CMU20C, joining the top ranked 16 teams.
The defending CMU20C champion is the United States, who defeated Mexico 2-0 in the previous edition in 2018. The 2020 edition was canceled due to the COVID-19 pandemic.