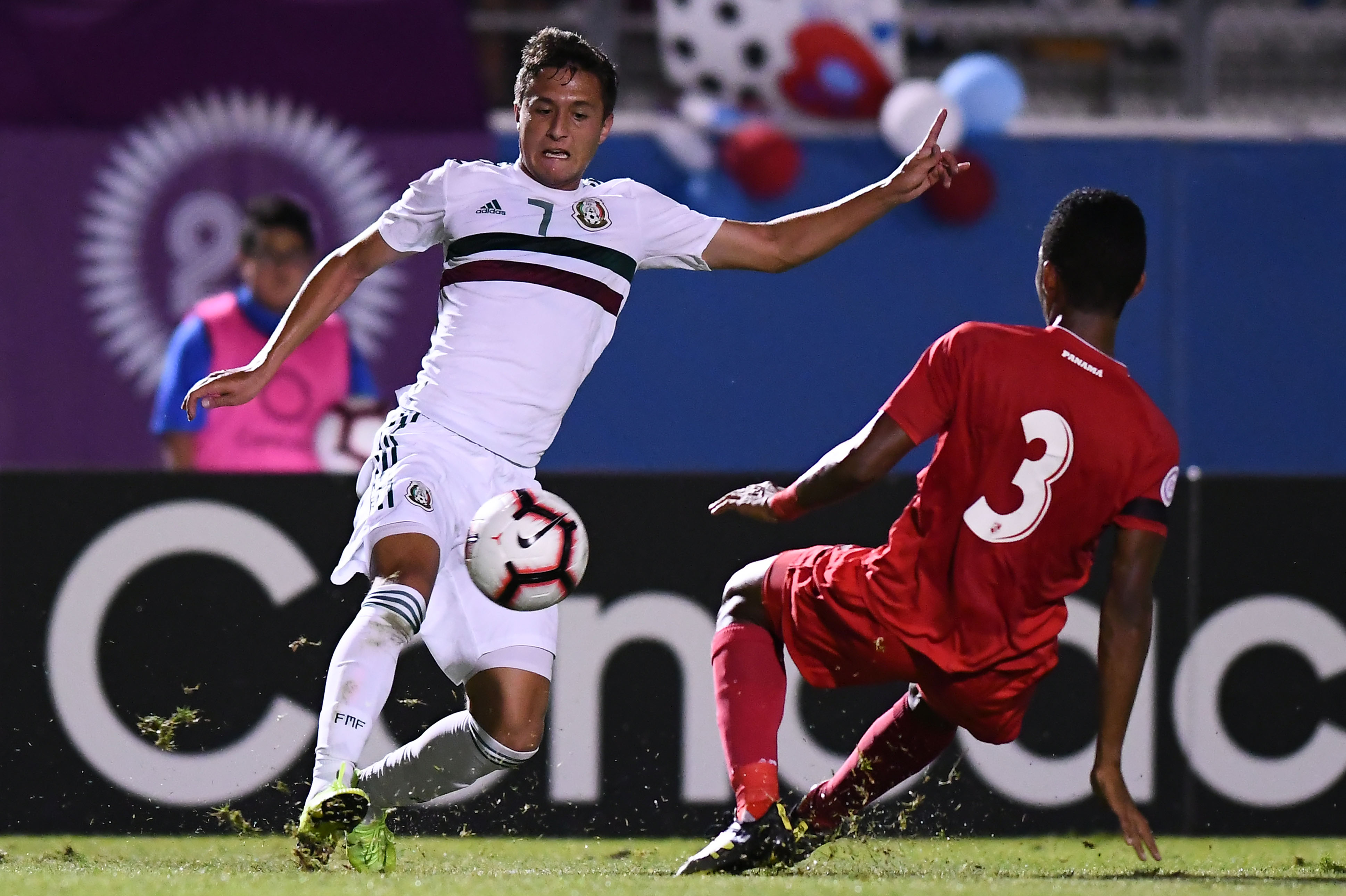 2018 Concacaf Men's Under-20: Mexico, Panama punch World Cup tickets
Published on
/ Updated on at
MIAMI, Florida – This Friday at 7:00 PM ET, Concacaf will be airing a re-broadcast of two matches from the 2018 Concacaf Men's Under-20 Championship: The Qualification Stage Group H match between Panama and Mexico and the Final between the United States and Mexico. The matches can be seen on Concacaf's YouTube and Facebook pages, plus the Concacaf App.
There was hardly any margin for error in Group H in the Qualification Stage, with Mexico, Panama and El Salvador battling for two spots in the 2019 FIFA Men's Under-20 World Cup in Poland.
The group kicked off with Panama taking on El Salvador and true to the nature of their Central American rivalry, it was a tight and physical contest throughout the 90 minutes.
The Canaleros had the bulk of the scoring chances and it finally paid off in the 74' with Axel McKenzie's excellent right-footed finish for a 1-0 Panama win.
El Salvador looked to regroup against a Mexico side aiming for a full three points and El Tricolor got an early boost when Daniel Lopez snuck in a header in the 11' for a 1-0 advantage.
There was no shortage of scoring chances the rest of the way, but the match turned into a goalkeeping clinic, as both Mexico's Carlos Higuera and El Salvador's Rodrigo Artiga starred in net by making a number of saves.
In the end, the Lopez goal proved decisive, sealing Mexico's place in Poland the following summer.
The results of the first two matches meant that Panama also earned a berth in the 2019 U20 World Cup, but there was still a place in the 2018 CMU20 Final to play for when Mexico and Panama squared off in the Group H finale.
Panama could not have asked for a better first half, with Ernesto Walker bagging a brace starting with a right-footed finish in the 34' followed by a spinning header in the 45+1' to hand the Canaleros a 2-0 lead.
Mexico would storm back though in the second half through Daniel Lopez's penalty conversion in the 53' and Diego Hernandez's strike in the 61' to end things in a 2-2 draw, a result that was enough to send Mexico to the Final.