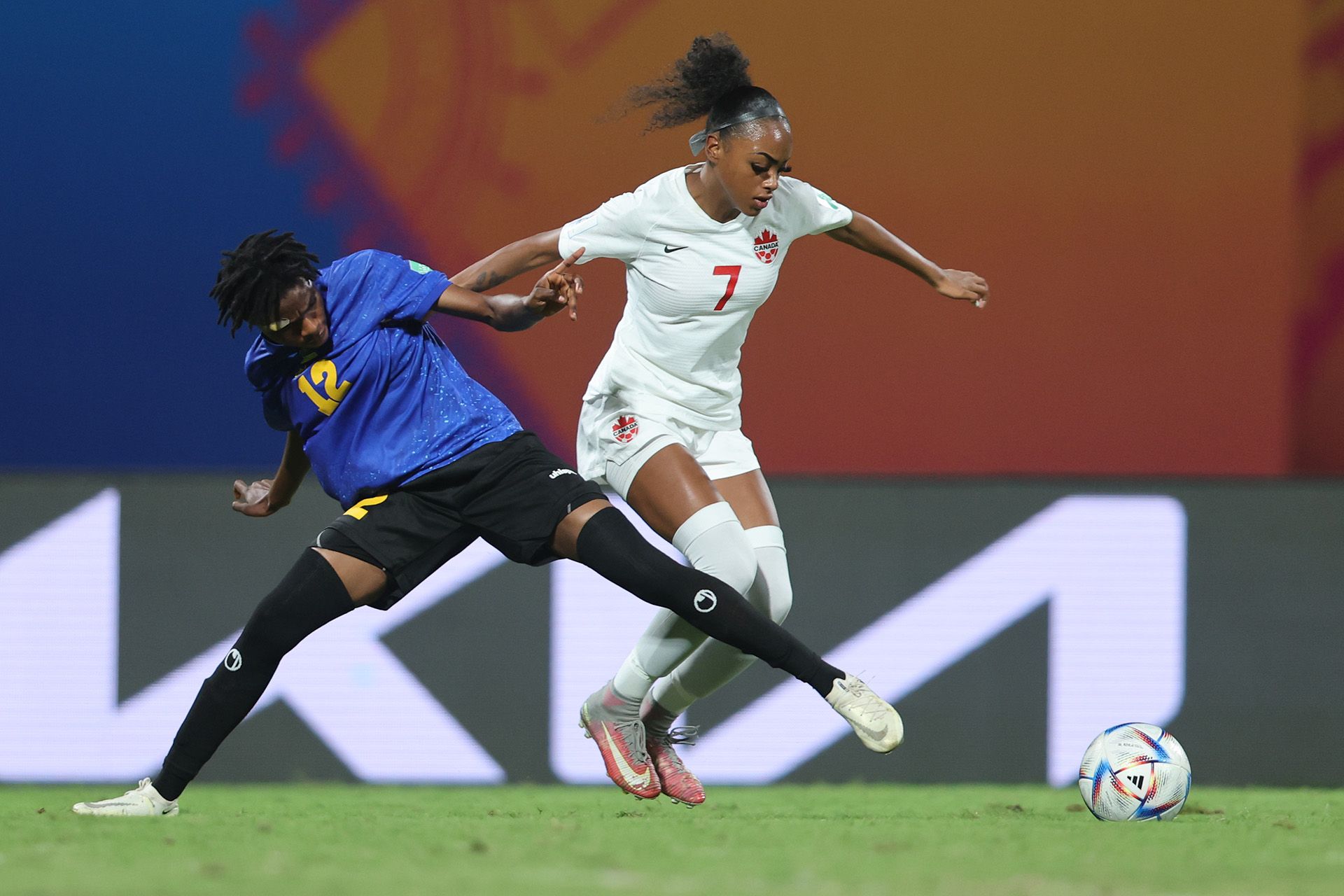 U17 Women's World Cup comes to close for Mexico, Canada
Published on
/ Updated on at
MIAMI, Florida – Both Mexico and Canada completed their participations in the 2022 FIFA Under-17 Women's World Cup in India following the results of Tuesday's group stage finales. Mexico narrowly fell 2-1 to Colombia at the Pandit Jawaharlal Nehru Stadium in Margao to finish in third-place in Group C.
Colombia took a 2-0 lead into the final 10 minutes, but Mexico launched a late comeback bid and pulled a goal back in the 81' when a well-struck volley from Alice Soto took a deflection off the leg of a Colombian defender and redirected into the back of the net to make it 2-1.
Mexico launched all numbers forward in hopes of an equalizer in the final minutes, but were unable to find a second score, resulting in their elimination from the tournament.
Canada's U17 Women's World Cup wrapped up with a 1-1 draw against Tanzania in their Group D finale at the DY Patil Stadium in Navi Mumbai.
Entering the match needing a win to advance, Canada came out very aggressive and grabbed a
1-0 lead in the 14' when Amanda Allen converted a penalty after Anabelle Chukwu had been fouled in the Tanzania penalty area.
Tanzania would pull level, though, in the 35' and the 1-1 scoreline held until the final whistle,
bringing an end to Canada's campaign.