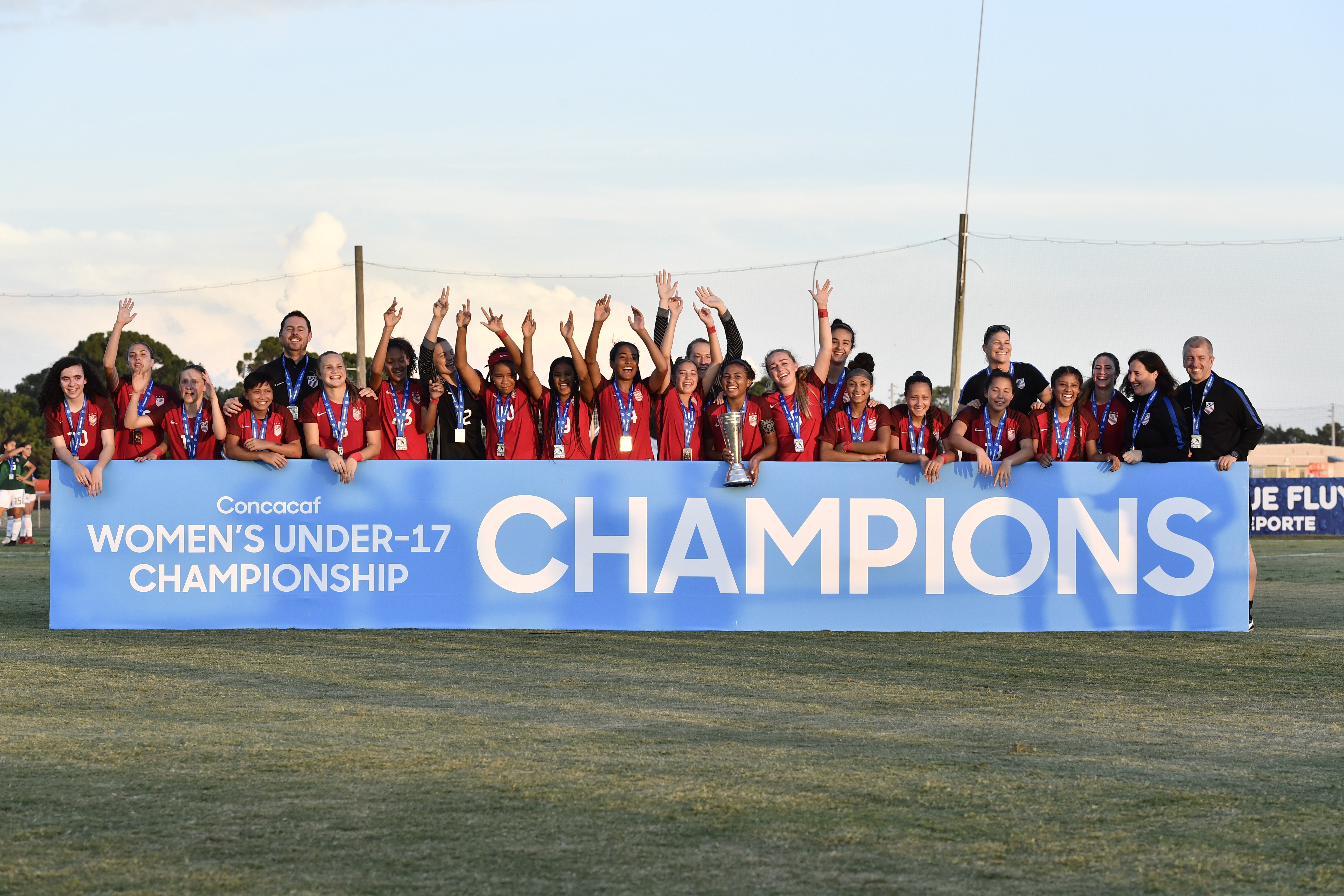 Concacaf Women's Under-17 Championship Qualifying set to start
Published on
/ Updated on at
MIAMI, Florida – This Wednesday 2019 Concacaf Women's Under-17 Championship Qualifying will kick off with a series of matches spread throughout four different locations.
The qualifying phase will feature four groups of four teams in round-robin format, with the winner of each group advancing to the 2020 Concacaf Women's Under-17 Championship.
The matches will be played on Wednesday, August 21, Friday, August 23 and then wrapping up on Sunday, August 25.
Group A will take place at the Estadio Olimpico Metropolitano in San Pedro Sula, Honduras and will feature hosts Honduras, plus Saint Lucia, Anguilla and Bonaire.
The Truman Bodden Sports Complex in George Town, Cayman Islands will be the site of Group B featuring four Caribbean nations: Hosts Cayman Islands, Antigua and Barbuda, Dominica and Martinique.
Barbados will welcome in Saint Kitts and Nevis, U.S. Virgin Islands and Belize to the Wildey Astro Turf Stadium in Wildey, Barbados in what should be a very exciting Group C.
Rounding out the Qualifying matches will be Group D in which Curacao, Bahamas, Guyana and Saint Vincent and the Grenadines will square off against one another at the Stadion Ergilio Hato in Willemstad, Curacao.