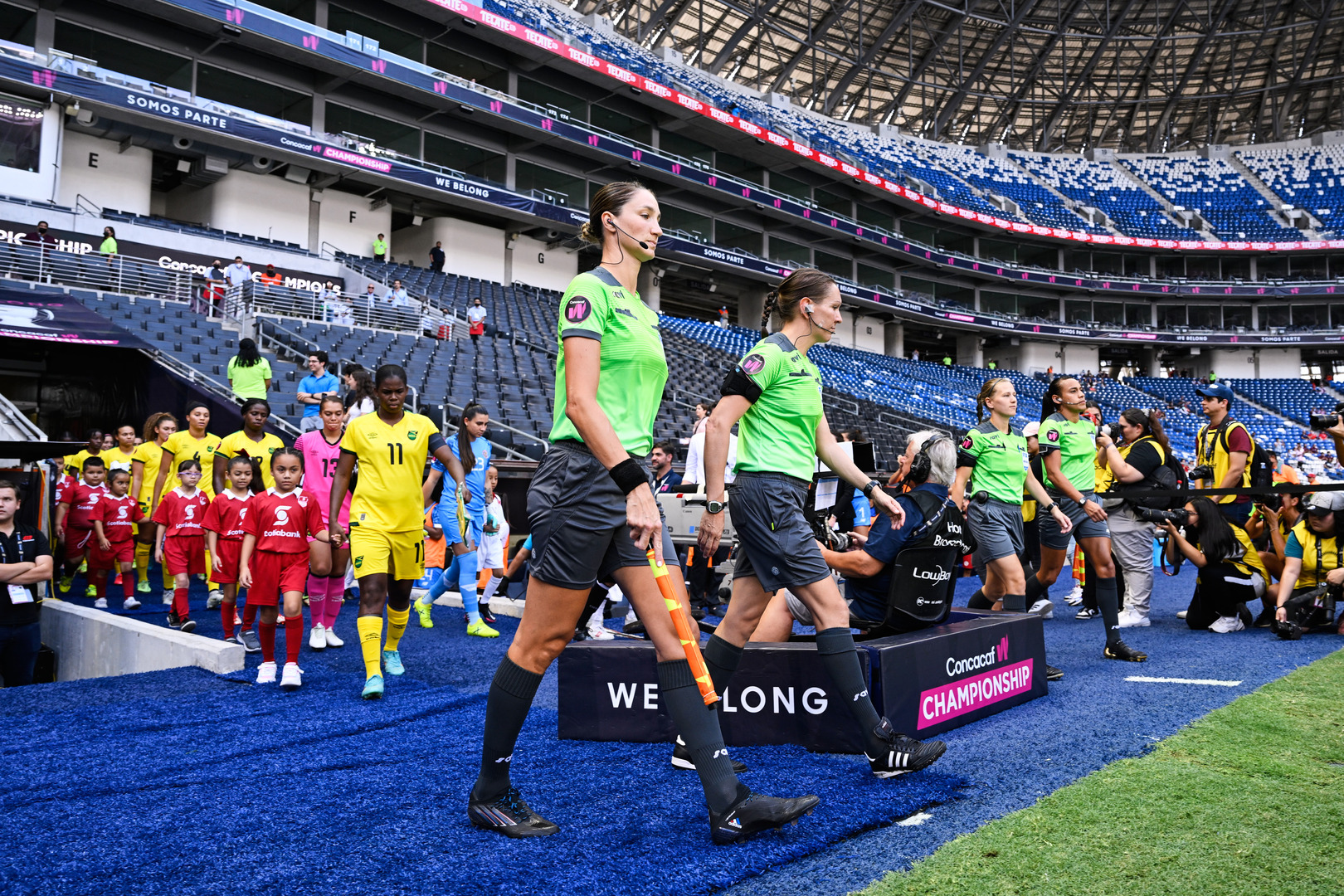 Concacaf referees well represented at U17 Women's World Cup
Published on
/ Updated on at
MIAMI, Florida – This Tuesday, the FIFA Referees Committee announced the match officials for the 2022 FIFA Under-17 Women's World Cup in India, which is scheduled to take place October 11-30.
Referees from the Concacaf region will be well represented in India, with a total of 14 referees scheduled to serve as either Head Referees, Assistant Referees or Video Match Officials (VAR).
The three Head Referees from Concacaf will be Katia Garcia (Mexico), Odette Hamilton (Jamaica) and Myriam Marcotte (Canada).
Six women hailing from Concacaf will work as Assistant Referees in India: Mayte Chavez (Mexico), Enedina Caudillo (Mexico), Jassett Kerr-Wilson (Jamaica), Stephanie-Dale Yee Sing (Jamaica), Mijensa Rensch (Suriname) and Ivette Santiago (Cuba).
Another five Concacaf officials will be entrusted to use VAR technology for the first time at a U-17 FIFA women's youth competition. They are: Carol Anne Chenard (Canada), Tatiana Guzman (Nicaragua), Ekaterina Koroleva (United States), Felisha Mariscal (United States) and Shirley Perello (Honduras).
The match officials appointed for this fall's tournament in India will also be candidates for next year's 2023 FIFA Women's World Cup Australia and New Zealand.