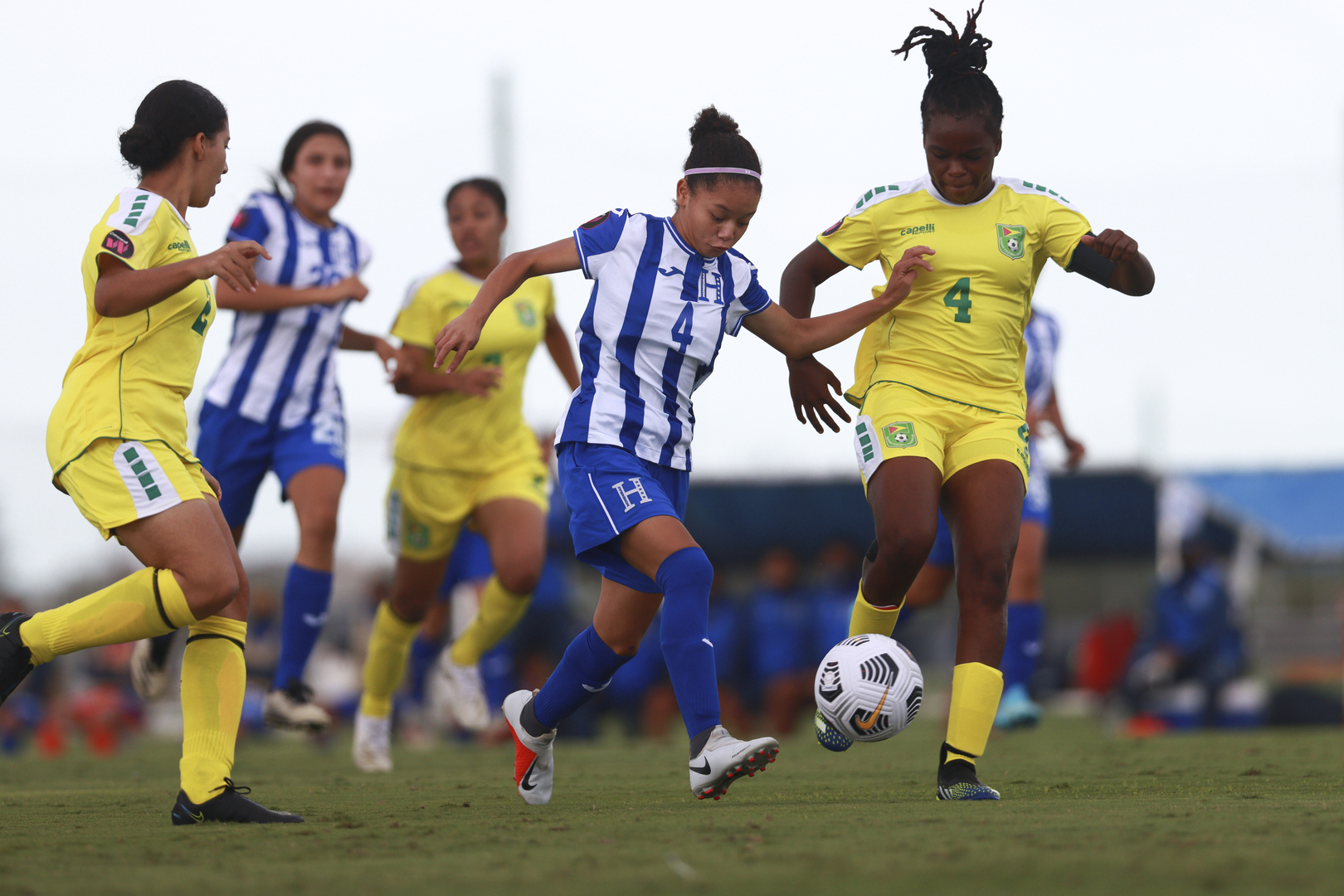 Calix hat trick helps Honduras down Guyana in CU17WQ
Published on
/ Updated on at
MIAMI, Florida – Honduras are on the verge of qualifying for the 2022 Concacaf Women's Under-17 Championship after posting a 6-0 victory over Guyana on Saturday in Group C action of CWU17 Qualifying at the IMG Academy in Bradenton, Florida.

It was an intense start from the two teams, but soon Las Catrachas would take over, beginning with a right-footed finish from Anyeli Rodriguez in the 28' for a 1-0 Honduras lead.

The goal gave the Central American side a big boost of confidence and a minute later in the 29' Karla Calix scored the first of her three goals to double the advantage, 2-0.

Calix would then notch her second of the day with another right-footed strike in the 45' to give Honduras a 3-0 halftime lead.

Calix's scorching form carried into the second half and another right-footed shot found the back of the net in the 48' to earn Calix a hat trick and a 4-0 lead for her side.

Honduras kept the pressure on and it became 5-0 via a Guyana own goal in the 68' off of Anostasha Coppin.
Las Catrachas then put the finishing touch on their day in the 90+3' with Rodriguez scoring her second of the match via the penalty spot to complete the 6-0 scoreline.
In the day's other match, both Anguilla and Turks and Caicos Islands picked up their first point of CWU17Q after the two sides battled to a 0-0 draw.

The stars were GKs Crystal Jean Baptiste of Turks and Caicos Islands and Dainelle Proctor of Anguilla, who each made a number of saves to keep their respective sides from conceding.

Group C will conclude on Monday, with Honduras squaring off with Anguilla, while Guyana will meet Turks and Caicos Islands.

With a draw, Honduras would finish as the first-place team in Group C and would qualify for the 2022 CU17W.